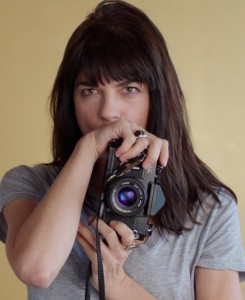 Told through the lens of single photographer "Rigby Gray" (Selma Blair), Mothers and Daughters is both lighthearted and touching. Screenwriter Paige Cameron expertly weaves multiple narratives together; each painting a different picture of motherhood, and the bond that exists between mother and daughter. (JEP: 3.5/5)
Review by Contributing Editor Jessica E. Perry
"Rigby" (Selma Blair) is career driven, a photographer in the prime of her career. Newly single, after the handsome "Bill" (Gilles Marini) suddenly breaks it off with her in order to give his marriage another try, Rigby wholes up on the couch with a box of tissues. After days of mourning her failed love life, Rigby realizes the ill feeling she's been having is more than just post-breakup blues. When she goes to see her physician "Dr. Hamilton" (Quinton Aaron), he delivers the last news Rigby expects to hear. She is pregnant. Single and set to go out on tour to photograph musician "Nelson Quinn" (Luke Mitchell), a baby is not part of Rigby's plan.
"Rebecca" (Christina Ricci) is ignoring all phone calls. "Beth" (Courteney Cox) is the one making them. Beth and her husband "Peter" (Paul Adelstein) kept a life-altering secret from Rebecca her entire life. Only after Rebecca's mother passed away did Peter and Beth decide it was time to share their secret. Now Rebecca is left with questions she doesn't want the answers to.
"Gayle" (Eva Amurri Martino) and her husband "Kevin" (Paul Wesley) are struggling for money after another of Kevin's failed ventures. He's now moved on to the dream of opening his own cupcake shop in the city, and Gayle is growing tired. But when Kevin encourages Gayle to reach out to her estranged mother "Millie" (Susan Sarandon), it may be just what Gayle needs.
"Georgina Scott" (Mira Sorvino)'s luxury bra line is taking off and "Nina" (Sharon Stone)'s publication has decided to do a feature on Georgina's line. During their Skype meeting, Nina introduces her daughter "Layla" (Alexandra Daniels) to the designer. Everything is happy-go-lucky until Georgina receives a letter from the child she gave up for adoption twenty-something years before. Meanwhile, Layla is dealing with her own troubles, helping a sick friend and hiding her true career dreams from her mother.
Screenwriter Paige Cameron expertly interweaves her narratives together to deliver a cohesive feature about the special bond mothers and daughters share. Although some storylines are stronger than others, Mother's and Daughters features a talented and cast and endearing character relationships, making each story as enjoyable as the next. Touching and emotional, the film was perfectly timed with a Mother's Day release, a great watch for mothers and daughters everywhere.
© Jessica E. Perry FF2 Media (5/20/16)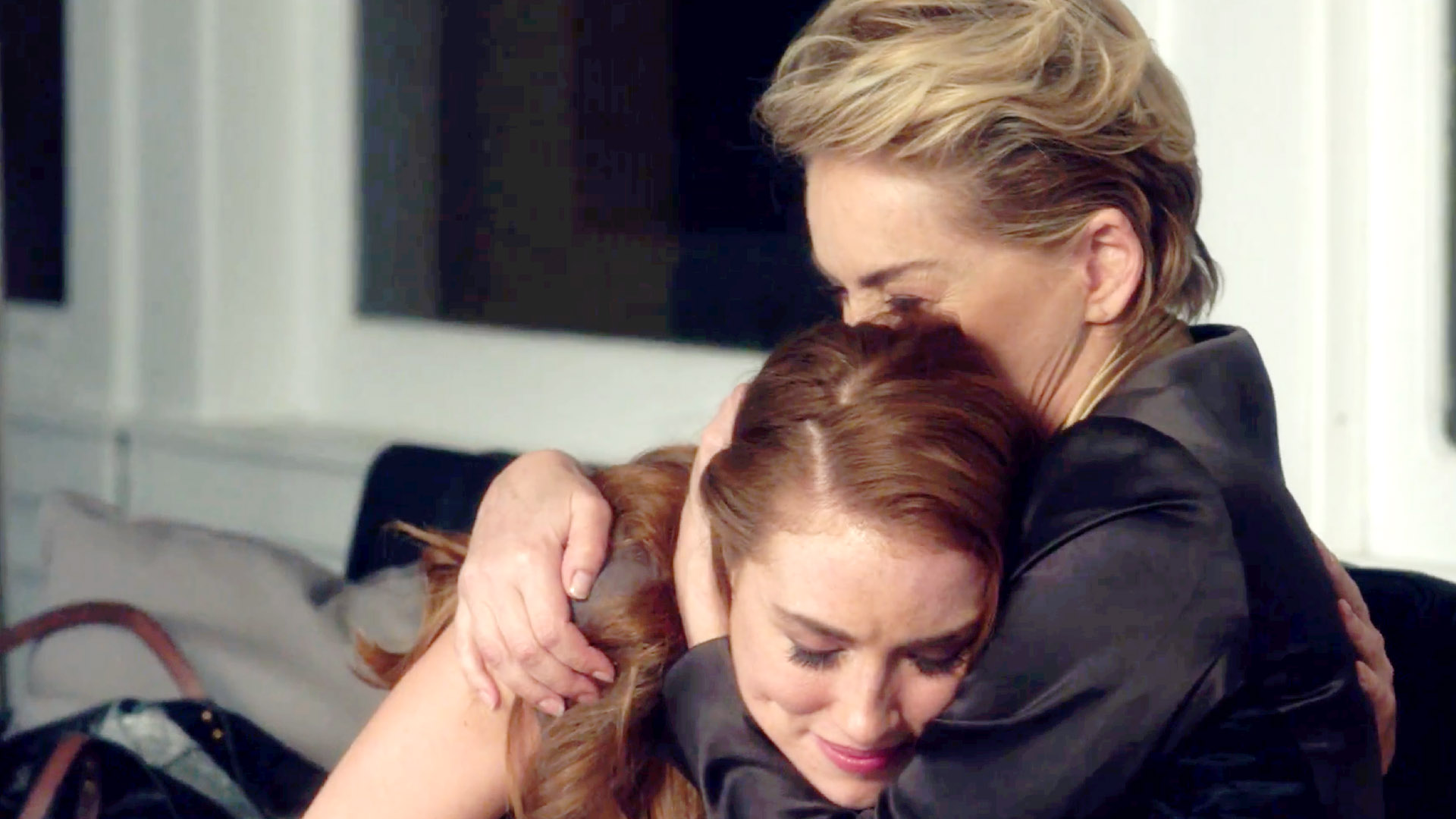 Top Photo: Photographer "Rigby" (Selma Blair), studies her subject.
Middle Photo: "Beth" (Courteney Cox) and "Rebecca" (Christina Ricci) come together on Mother's Day despite a complicated relationship.
Bottom Photo: "Nina" (Sharon Stone) and her daughter "Layla" (Alexandra Daniels) embrace after a heart to heart.
Photo Credits: Robin Holland
Q: Does Mothers and Daughters pass the Bechdel-Wallace Test?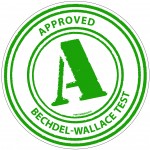 You bet!
With a cast full of strong female characters, the film passes the Bechdel test many times over, filled with conversations between mothers and their daughters, daughters and their mothers.