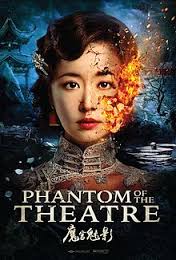 Phantom of the Theater is a grand spectacle of color and splash rolled into a bizarre plot of horror and mystery. Screenwriters Yang Mei Yuan, Li Jing Ling and Manfred Wong tell the story of a restored movie house, haunted by the spirits of the people who perished in a theater. Although potentially appealing to fans of Chinese horror genre, opening the Disney vault and watching Phantom of the Megaplex might be a more enjoyable use of 103 minutes. (BKP: 2.5/5)
Review by Associate Editor Brigid K. Presecky
Set in 1930s Shangai, a young filmmaker "Gu Weibang" (Tony Yang) has just returned from France and is ready to shoot his next project in a newly restored movie theater. Despite claims that the theater has been haunted by the people that died in the theater's fire 13 years earlier, Weibang continues on his endeavor. He hires an up-and-coming actress, "Meng Si Fan" (Ruby Lin) who has won a contest to be in the film along with a leading man and sleazy producer.
And things don't go well.
In a series of unfortunate events, including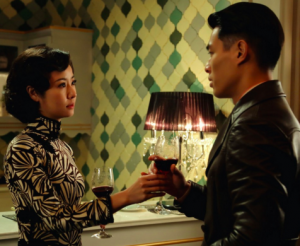 spontaneous combustion, horrific things start to affect the lives of everybody on set. Unlike a masked killer on set of a film (Scream 3, for example) this supernatural, horror mixture is all sorts of crazy.
Phantom attempts to dip into every genre (including romance in the third act), but ends up being a mismatch of different visions. Early on, there is kill after kill before slowing down into … a love story? Even for those who relish in anything and everything scary, there are many more moments of confusion than actual fear. The actors give the material their best efforts, but are overshadowed by the big, bold, chaotic setting and story.
From slit throats and bulging eyeballs, the visual effects, however, are what gives this movie its appeal to audiences much more than the plot itself. The costume and set design are the most impressive elements: rich, vibrant colors and fanciful attire. The post-production team's efforts are shown through the use of CGI, impressively following through on what the filmmakers most likely intended.
It's loud, it's noisy, it's in-your-face … and there is a portion of the movie-going crowd that wants to escape into that world. With an even score on Rotten Tomatoes, there are obviously viewers who enjoyed the experience of watching Phantom of the Theater, but with an obscure plot derived from Phantom of the Opera, uneven pacing and bizarre twists, this is one theater to walk out of.
© Brigid K. Presecky FF2 Media (5/17/16)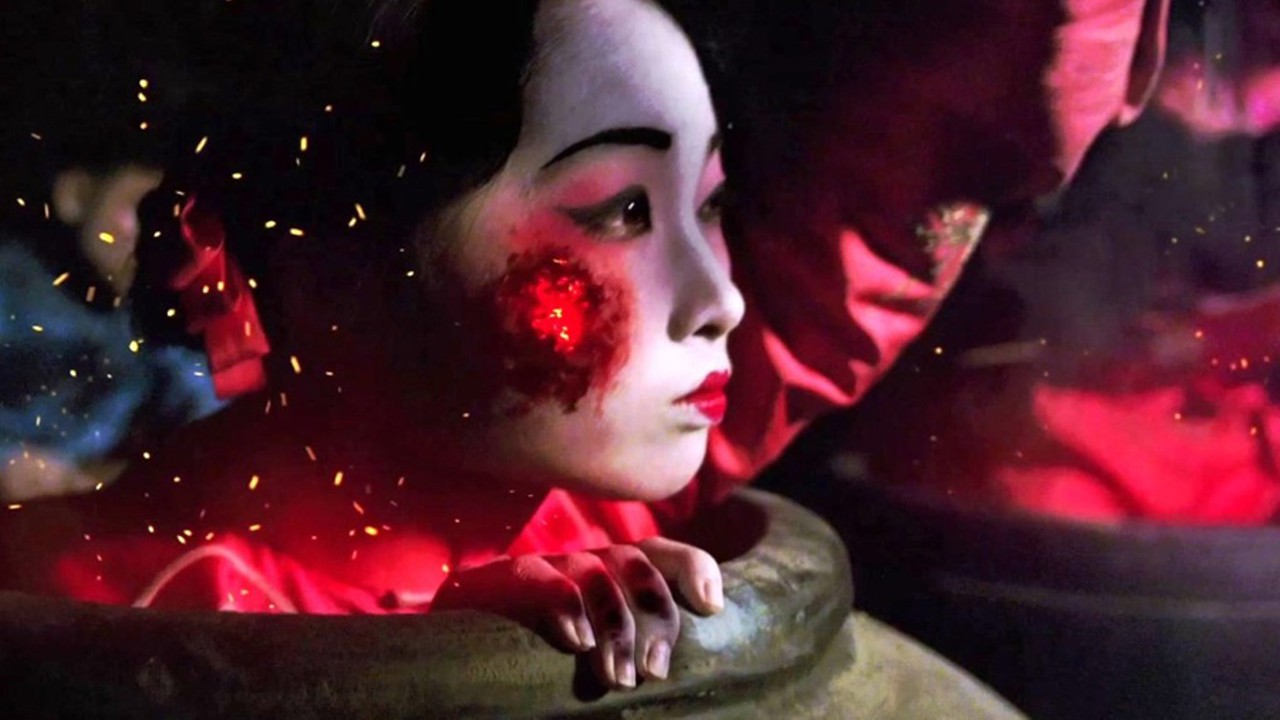 Photo: Ruby Lin as "Meng Si Fan" and Tony Yang as "Gu Weibang"
Photo Credits: Well Go USA Entertainment
Q: Does Phantom of the Theater pass the Bechdel-Wallace Test?
No.