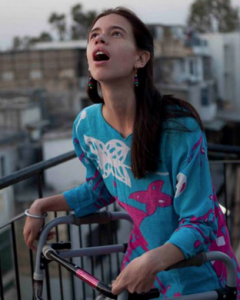 Shonali Bose's Margarita with a Straw tackles multiple issues through main protagonist, teenage "Laila," (Kalki Koechelin) an aspiring writer with cerebral palsy. The unique approach to sensitive issues, ranging from disabilities and sexuality to cancer and parenting, is initially intriguing but needs a jolt of energy to keep viewers invested. (BKP: 3/5)
Review by Associate Editor Brigid K. Presecky
Laila is a daughter, sister, student, friend and writer who just so happens to have cerebral palsy. Studying writing and music at Delhi University, she falls in love (and gets turned down) by the lead singer of the college's band. To soften the blow of rejection, she receives a scholarship to attend New York University and moves from India with her mother, "Shubhangini" (Revathy) to start a brand new semester in the United States of America.
Here, she meets two people that change her life completely: attractive young "Jared" (William Moseley) who helps her with her creative writing classes and blind, lesbian activist "Khanum" (Sayani Gupta). Laila happens to fall in love with both of them and discovers her bi-sexuality. Filmmaker Bose aims to show the awkwardness of the sex scenes, particularly between disabled Laila and blind Khanum.
But the relationship that shines throughout
Margarita with a Straw is Laila and her mother, Shubhangini, who reveals she is suffering from a stage four colon cancer relapse. Between the mother's sickness and Laila's bi-sexual "coming out," their relationship hits highs and lows, making their journey the most engaging element of the film.
Kalki Koechelin's remarkable performance will resonate with every viewer that witnesses this actress' transformation. Her portrayal not only examines the hardships and emotional struggle of dealing with a disability, but also the struggle of figuring out her identity as a burgeoning young adult.
Had there not been so many issues, one after the other, flying at the audience, Margarita would have had a deeper emotional impact. The net is cast across countless a wide variety of topics (cancer, death, disability, sexuality, academics, etc.) and, yes, most human stories are complex – but these issues seemed better suited as a miniseries or television show rather than fitting into a two-hour feature.  
Writer/director Shonali Bose accomplishes her goal of creating a complex female character. Above all else, this is a coming-of-age story about a young girl struggles to find her identity in a confusing world … and just so happens to be dealing with cerebral palsy. Viewers can learn from Laila and reflect on their own lives, mothers, lovers, friends and most importantly, their own journey of self-discovery.
© Brigid K. Presecky FF2 Media (5/17/16)
Top Photo: Kalki Koechelin as "Laila"
Middle Photo: Sayani Gupta as "Khanum" and Kalki Koechelin as "Laila"
Bottom Photo: Revathy as "Shubhangini" and Kalki Koechelin as "Laila"
Photo Credits: ADAPT
Q: Does Phantom of the Theater pass the Bechdel-Wallace Test?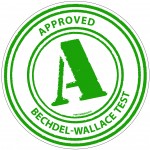 Absolutely!
Aside from her relationships with the men in her life, almost the entire film passes the Bechdel-Wallace Test, particularly between teenage "Laila" (Kalki Koechelin) and her ailing mother, "Shubhangini" (Revathy).