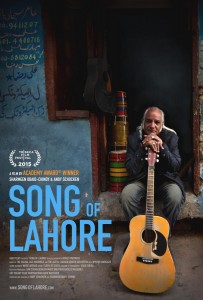 Filmmakers Sharmeen Obaid-Chinoy and Andy Schocken bring audiences an inspirational documentary about the power of music and the bond it creates between cultures.
Lahore, the second largest city in Pakistan, has rich history as one of the country's artistic hubs. But when bans were placed upon music and musical expression starting in 1977, the city began to lose its culture, its identity. So a group of Pakistani musicians decided to do something about it, earning worldwide renown for their take on Jazz and bringing music back to Pakistan. (JEP: 4.5/5)
Review by Contributing Editor Jessica E. Perry
In the city of Lahore, music was a defining part of their culture until 1977 when music was banned as the new regime posited that music is forbidden in Islam and, therefore, the work of all musicians is sinful. With this ban, Lahore's film industry was shut down and musical concerts were no longer held as audience numbers declined. When the Taliban came into power, music further disappeared from Lahore's culture as musicians were beaten for practicing their craft, and instruments were smashed and burned.
But generations of musicians still existed—albeit quietly and secretively—and they continued to play in their soundproof rooms until Izzat Majeed and his fellow musicians decided to do something about it. These men were losing their culture and something had to be done. As fellow musician Nijat Ali explains, "We are living in a society that's forgotten who they are." Majeed wanted people to remember. So in the early 2000s, he founded Sachal Studios with the intent of bringing musical identity back to his city.
As local Pakistani audiences had disappeared, these musicians found
reason to bring western influences into their music. When their rendition of "Take Five" went viral and earned worldwide attention when broadcast on BBC, new life was breathed into Pakistani music. Opportunities started to present themselves to this small Pakistani orchestra, whose goal of keeping their disappearing culture alive through music, was finally being seen.
When the orchestra receives an invitation to play with Wynton Marsalis—artistic director of Jazz at Lincoln Center and winner of nine Grammy awards and the Pulitzer Prize for Music—and his jazz band in New York City, the musicians of Lahore seize the opportunity, getting to play once again for a live audience who applaud their craft. Once in New York, these musicians from two different countries and cultures must learn to play as one. But the music is never forced, bridging a gap between peoples as a shared bond.
Filmmakers Sharmeen Obaid-Chinoy and Andy Schocken immerse their audience in the music of Pakistan, following Majeed and his fellow musicians as they create, play, and come together for their music. When the musicians of Lahore sit down to perform for their audience at the world-renowned Lincoln Center in New York City, the filmmakers do not cut away from the performance. Instead, they allow us as viewers to watch the incredible performance in real time as if we too were members of the audience at Lincoln Center.
Song of Lahore is moving, inspirational, and eye opening. The courage of these musicians and their dedication to preserving music in their culture is to be applauded, and the intimate way filmmakers Obaid-Chinoy and Schocken handle their subject must be applauded as well.
© Jessica E. Perry FF2 Media (5/20/16)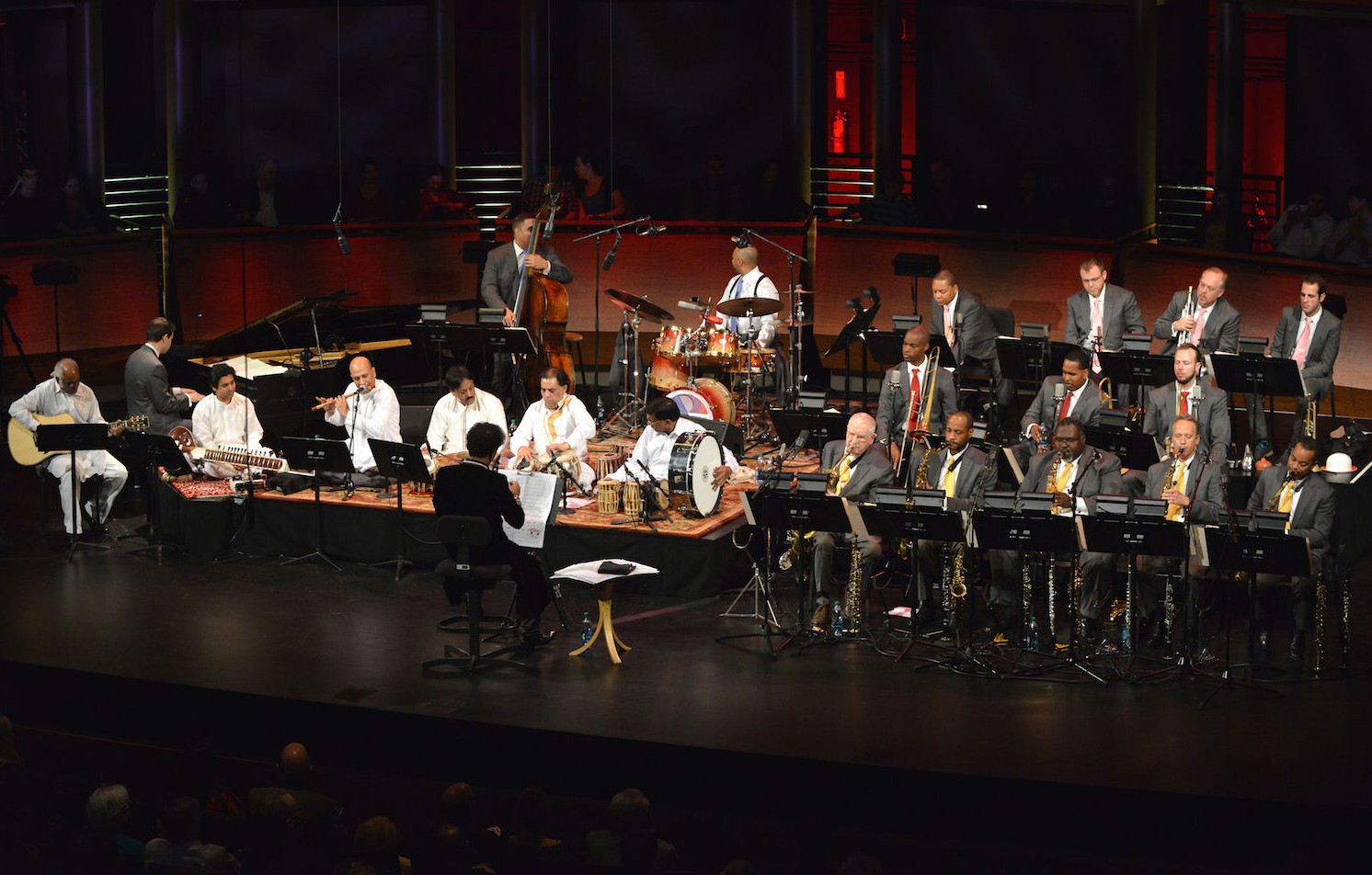 Top Photo: Song of Lahore poster.
Middle Photo: Flutist Baqir Abbas rehearses with his fellow musicians.
Bottom Photo: The musicians of Lahore come together with Wynton Marsalis and renowned Jazz musicians to perform at Lincoln Center in New York City.
Photo Credits: Broad Green Pictures
Q: Does Song of Lahore pass the Bechdel-Wallace Test?
No.