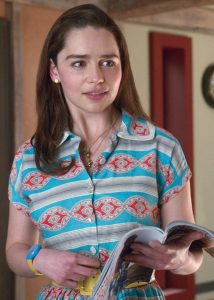 From director Thea Sharrock in her feature film directorial debut, and adapted for the screen by novelist Jojo Moyes, the romance of Me Before You is unexpectedly sweet. "Lou" (Emilia Clarke) takes a job as a caregiver to "Will" (Sam Claflin), who was recently paralyzed by a road accident. Lou discovers that her task is not to help Will in his daily physical difficulties, but instead just to cheer him up. The task proves especially challenging because Will is extremely resentful of losing his old life, and he blames every able person for it. The pair's growing intimacy, then, comes as even more of a surprise. The storytelling doesn't include much beyond the simple romance, but Lou's youthful demeanor and her relationship with her family are genuine and charming. The movie matches that charm with a bright color palette and a set of characters to complement Lou's excitement. (AEL: 3/5)
Review by FF2 Intern Amelie E. Lasker
We meet "Will" (Sam Claflin) as he and his girlfriend "Alicia" (Vanessa Kirby) rush through the beginning of a day in their glamorous, sophisticated city life. Will, who comes from an extremely wealthy family, is making a name for himself in the business world, his success within his position clear. All of it comes to a harsh end when Will steps into the road in front of a speeding motorbike. His happiness in the opening scene makes us acutely aware of the extent of the loss he suffers in the accident. The injury to his spinal cord renders him quadriplegic, his young professional life now completely out of reach.
We are thrown into the small bright town of "Lou's" (Emilia Clarke) world, where families live and work around a breathtaking old castle. Lou, in loud yellow tights, serves pastries and exchanges quips with the shop's elderly customers. The café's owner approaches her with a grim tone in his voice, and soon her steady routine, like Will's, abruptly ends. The scene is set for a perfect romance: young up-and-comer is confined to immobility, and naive girl yearning for something new is suddenly free to help him.
Lou is very ready for the change of pace. Her boyfriend "Patrick" (Matthew Lewis, at his least flattering) represents everything mundane about her small town life. Patrick has an obsession with running and fitness that Lou doesn't share, but he tries to involve her in it anyway. He is cute, but also sweaty and self-absorbed, and he doesn't appreciate Lou's bright potential.
Lou's family is a little better, as they try to support her and to match her vivaciousness. The family has an incredibly warm dynamic, especially in the earnest conversations between Lou and her sister "Treena" (Jenna Coleman). Still, Lou's family is one of the troubles limiting her potential. Since Lou's father "Bernard" (Brendan Coyle) has long been unemployed, he and her mother "Josie" (Samantha Spiro) don't have many options to support their family, and they depend on Lou's income for help. Lou has a creative mind, as we can see in her zany outfits, but she doesn't have the freedom to follow that passion, and the possibility of fashion school is only a passing mention.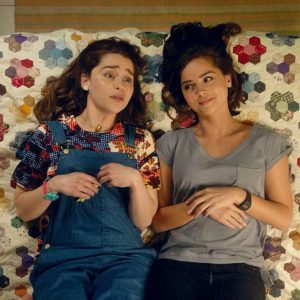 Out of options, Lou secures a job as a caretaker for Will. Once Lou enters the Trainors' world, we start to get a sense of Will's old life. The Trainor clan is old money, and they own the castle at the center of town. Will's friends, when they visit, are well-dressed and hurried, uncomfortable with his condition. Lou discovers an old video on Will's laptop celebrating his many manly hobbies and talents. She laughs at the video's enthusiasm, but she realizes how much smaller Will's world is now.
Will's perspective demonstrates most clearly what's been lost. He is incredibly bitter, and so difficult in the beginning that Lou finds him totally insufferable. She keeps to herself, only in it for the money to support her family.
When Lou realizes that Will's family is desperate to help him feel more enthusiastic about living, she takes it upon herself to convince him of the simple joys that life still holds. Romantic tension builds on the adventures she creates for him, and Lou's task of convincing Will seems like it might work.
Will acknowledges that their bond could never happen under less unusual circumstances, but that doesn't mean he thinks Lou is at all inferior. In fact, Will sees potential in Lou's creativity that her family and her boyfriend don't see, and, unlike the others in her life, Will actually might be able to help her gain her freedom.
While the movie is undoubtedly a romance, at times, the style goes too far. The soundtrack's high sentimentality often seems ill-fitting for the scenes, and Emilia Clarke's cheery facial expressions can be overly exaggerated. To me, Lou and Will's romance felt unlikely in a way that was a little too perfect. The trajectory of their doomed relationship, too, felt a little too obvious.
Still, the romance is well-crafted. The moments of reckless romantic enjoyment are sufficiently passionate, and the moments of existential realization are sufficiently tragic. The leading characters are incredibly likeable. The collision of the two initial worlds, Will's elite gray one and Lou's quirky small one, also plays out satisfyingly. In its own way, Lou's colorful underdog world triumphs.
© Amelie E. Lasker FF2 Media (6/9/16)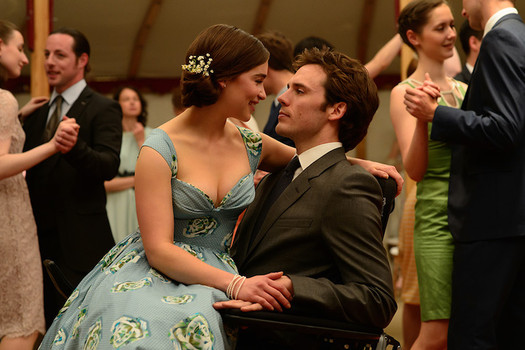 Top Photo: Emilia Clarke as "Lou Clark."
Middle Photo: Clarke with Jenna Coleman as "Treena Clark."
Bottom Photo: Clarke and Sam Claflin as "Will Traynor" dance together at a wedding.
Photo Credits: Alex Bailey
Q: Does Me Before You pass the Bechdel-Wallace Test?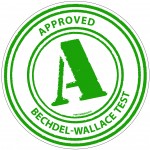 Yes!
Lou, her sister "Treena" (Jenna Coleman), and her mother "Josie" (Samantha Spiro) support each other through the daughters' difficult decision between staying home to help their parents and moving away to start their own lives. Lou also has friendships with her customers in the café where she works initially, elderly ladies with witty wisdoms to share.
In the delightful opening scene, Lou is a waitress in a small cafe catering mostly to middle age and elderly women. Her rapport with them is immediate and endearing. Then, after she gets laid off, Lou receives essential encouragement from her sister Treena (Jenna Coleman) as well as her mother Josie (Samantha Spiro).
However, since most of the film revolves around Lou's relationship with Will, all her interactions with Will's mother Camilla are focused on Will. This is a waste of Oscar-nominated actress Janet McTeer who is given very little to do in Me Before You besides fuss over Will. And so it goes.