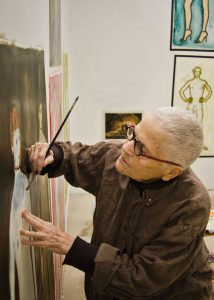 Filmmaker Beth B may be the only person capable of filming such an in depth portrait of her mother, artist Ida Applebroog. Call Her Applebroog is an depth look at Ida's life, groundbreaking work, and unique view of the world. It serves as an archive of her life's work and opens Ida's story to the world in a way that she was never able to express on her own. Although her work is unique and has been shown in many galleries all over the country, for audiences who might not connect with her specific genre of art, this documentary may be a miss. RAK: (2.5/5)
Review by FF2 Intern Rachel A. Kastner
Ida Applebroog is anything but ordinary. A first generation American woman who found herself through art, Ida certainly has a story to tell. In Call Her Applebroog, she tells that story, through fractured memories and random art pieces. Filmmaker Beth B cuts back and forth between face time of her mother, and shots of her work or gallery displays.
The film gives a glimpse into the home that Ida was born into: a rigid household, run by the strict religious laws of her immigrant parents from Poland. Ida speaks about her parents with a dark tone. She notes that she doesn't think her father was a very happy kind of man. She speaks about the strict religious laws weighing her down. But Beth B weaves together her art in between interview sequences, and the audience learns about the art that was inspired by her home life.
Much of Call Her Applebroog is structured as follows: Ida shares some memories with the camera, sometimes reluctantly, sometimes with joy, and then the film shifts to collections of art that reflect her memories. The film feels like an archival of the different phases, transitions, and artistic techniques that Ida went through during her many years as an artist.
The intimate moments between filmmaker Beth B and Ida herself were captivating, but the structure and sequences of Ida's art were disorienting and sometimes disturbing. Ida touched upon some very private topics and memories in her work. She discusses on camera her episode of depression and the time she had to spend rehabilitating herself.
It takes a lot of courage to give the kinds of interviews that Ida does in this film. Most of  her art is very provocative, and the artist herself explains that much of it was to remain private. But throughout her career, she began to open up to the world. For example, one of the filmed galleries was a display of Ida's journal pages. She literally shared her most private moments with complete strangers – a lot of the content dealt with sexual or dark psychological themes.
For those who don't connect with Ida's work, they might feel like they are intruding on her life and personal space while watching this documentary. Much of Ida's personality is shoved at the viewers, and if they don't immediately like her, it becomes difficult to watch the entire film in one sitting. But one thing is for sure – Ida is certainly a powerhouse, and an adventurous artist.
© Rachel A. Kastner (6/22/16) FF2 Media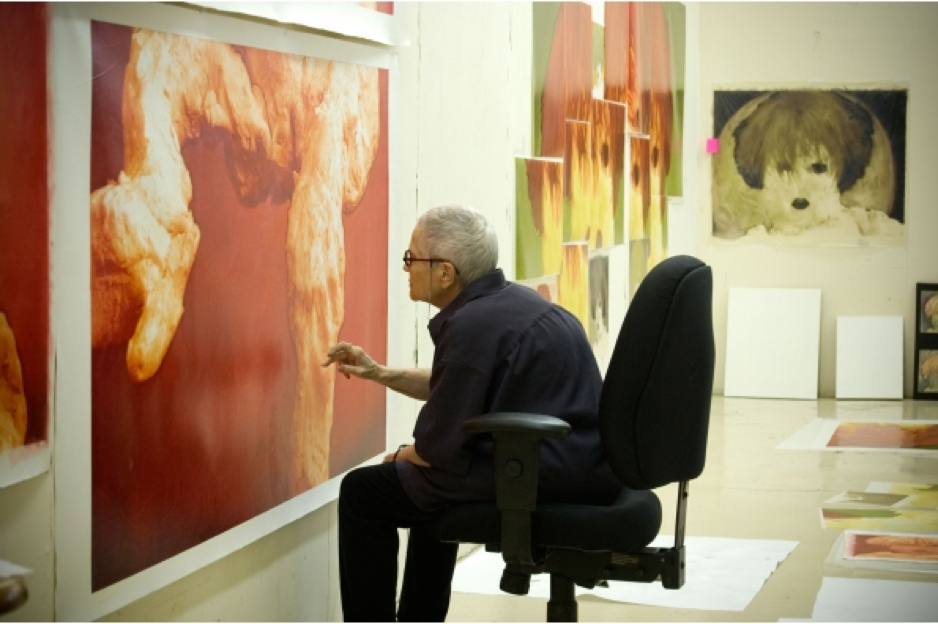 Top Photo: Promotional poster for Call Her Applebroog. 
Middle Photo: Ida Applebroog.
Bottom Photo: Ida working in her studio.
Photo Credits: Beth B
Q: Does Call Her Applebroog pass the Bechdel-Wallace Test?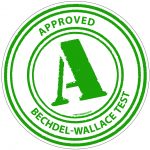 Absolutely.
Ida is a feminist, and much of her work deals with themes of female empowerment and the female body. She speaks about the many days she would relax in the bathtub after a tough day and draw pictures of her body, in an attempt to retake control of and learn to love it.