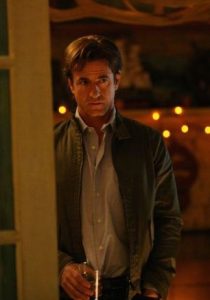 Young, innocent "Doug Martin" (Nick Jonas) endearingly referred to as "Dougie" by family and friends, returns to his lake house for another summer to work, read, and brush off his friend "Carson's" (Graham Rogers) plans for bagging girls all summer. When powerful businessman "Elliot Harper" (Dermot Mulroney) and his beautiful wife "Lena Harper" (Isabel Lucas) move in to the lavish beach house next door, Doug may get more than he bargained for when a lonely Lena seeks comfort in her young neighbor, and a death in the small town threatens the carefully planned life Doug has always known.
Director Elizabeth Allen Rosenbaum places her audience in a state of unease from the very beginning, and does her best to keep us there throughout the many twists and turns that threaten the stability of the sleepy lakeside town. (JEP: 3/5)
Full Review by Contributing Editor Jessica E. Perry Coming Soon!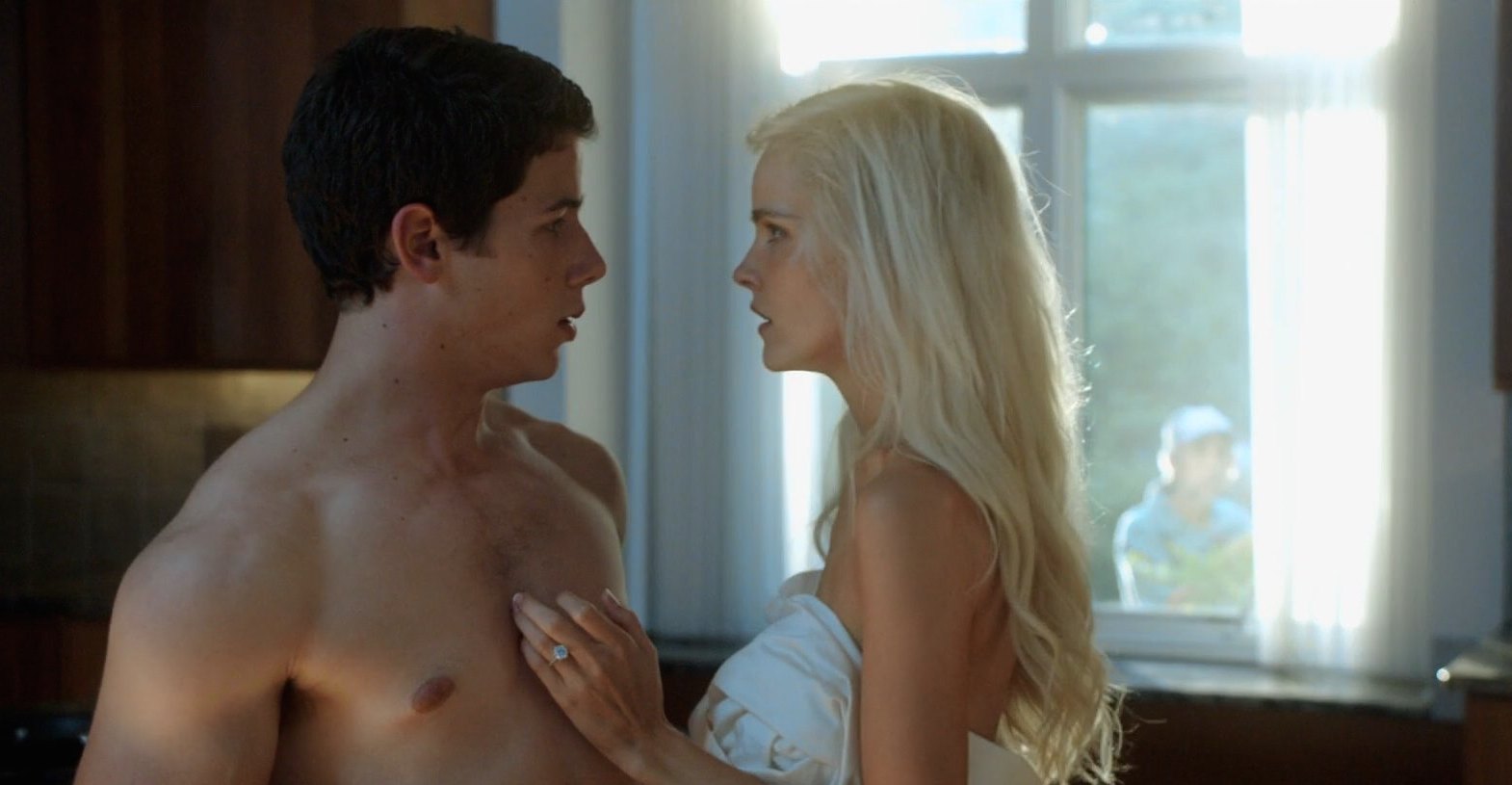 Top Photo: Elliot, while out with his wife, suspiciously watches Doug who works at the restaurant.
Middle Photo: Doug watches Lena from his bedroom window.
Bottom Photo: Lena and Doug begin their affair, but are soon caught by the gardener.
Photo Credits: Kent Smith
Q: Does Careful What You Wish For pass the Bechdel-Wallace Test?
No.
Even though the film's storyline relies on both Lena Harper and life insurance agent "Angie Alvarez" (Kandyse McClure), the two never share a conversation that doesn't revolve around the mysterious circumstances surrounding Doug and Elliot.