Director Steven Spielberg and screenwriter Melissa Mathison have brought imagination to life from the musings of Roald Dahl, creating a wondrous world in which giants roam the streets of London past.
"Sophie's" (Ruby Barnhill) life is forever changed when she's plucked out of her bed at the orphanage one night by "BFG" aka the "Big Friendly Giant" (masterfully voiced by Mark Rylance). The unlikely pair becomes fast friends, BFG introducing Sophie to the world of Giant Country and dream catching, and Sophie's bravery reminding the Friendly Giant to stand up for himself in a world where he's the little guy. (JEP: 4.5/5)
Full Review by Contributing Editor Jessica E. Perry Coming Soon!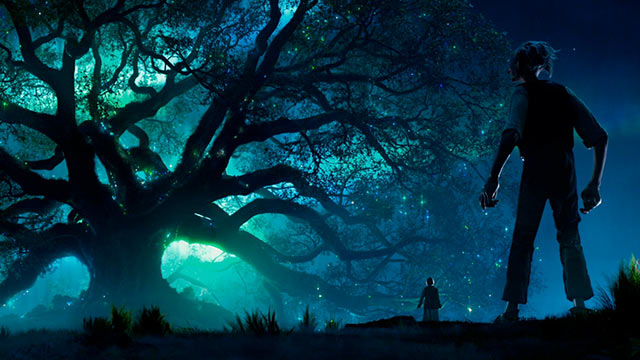 Top Photo: Sophie and BFG escape the other giants, bounding out of Giant Country.
Middle Photo: The BFG embarks on a mission each night to give good dreams to the sleeping children of London.
Bottom Photo: BFG introduces Sophie to the magical place where dreams are created.
Photo Credits: Doane Gregory