If you ask me who I'm gonna call after seeing Ghostbusters, my answer will be Kate McKinnon. Every time. (GEP: 4/5)
Social Media Manager Georgiana E. Presecky 
Hooray for Kate McKinnon! The Saturday Night Live cast member steals Paul Feig and Katie Dippold's remake of the beloved 1984 original. Her delightfully whacky engineer, Jillian Holtzman, is a welcome reprieve from the usual fare that characterizes a Feig-McCarthy matchup (Bridesmaids, The Heat, Spy).
That's not to say her fellow actors (Melissa McCarthy, Kristen Wiig, Leslie Jones and Chris Hemsworth) don't offer laughs of their own. The opposite is true; the comedy in this take on Ghostbusters is what made it enjoyable, much more so than the sometimes-monotonous action of three scientists and an MTA employee working to close a supernatural portal.
Part of what made the original film a classic was the '80s kitsch – it made the idea of blasting ghosts with proton guns so fun. Said '80s kitsch has been polished and replaced with 21st-century visual effects and, thankfully, updated jokes suited to the improv-savvy cast.
Fans of the original were concerned that a reboot would taint the memory of the original. Some – probably slightly deranged – believed casting women in the main roles would be the catalyst for ruining the legacy of Ivan Reitman's feature.
But not only is the remake funnier and faster, the negativity surrounding the female cast is enough to make you want to strap on a proton pack of your own and fire at the trolls. Of course, you don't have to – the funny script does that on its own, if you're willing to ignore the cluttered plot.
In fact, with all the negativity happening in our nation and around the world at the moment, it's strangely cathartic to duck into a theater and watch a group of ragtag scientists save the world in a somewhat-neat, 100-minute package. Sometimes laughter is the best way to bust the kind of ghosts we can't control.
Georgi Presecky FF2 Media (7/15/16)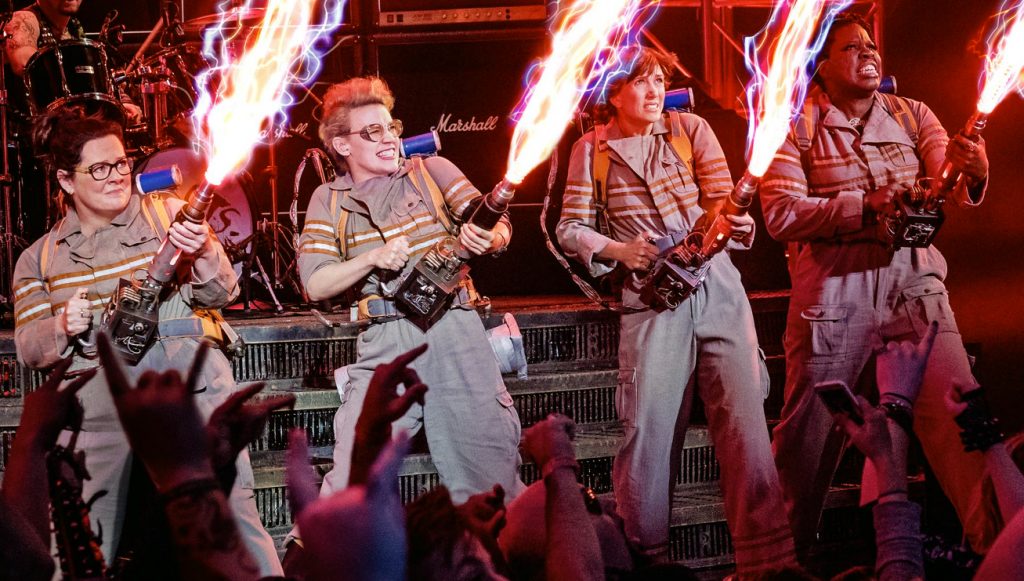 You Zap 'Em, Girls!
From Left: Melissa McCarthy (Abby), Kate McKinnon (Jillian), Kristen Wiig (Erin) & Leslie Jones (Patty).
Photo Credits: Hopper Stone
Q: Does Ghostbusters (2016) pass the Bechdel-Wallace Test?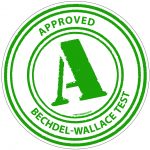 D'Uh!!!