Hitting theaters in the height of the Pokémon Go craze, Nerve perfectly captures the thrill, danger and obsession with modern technology. Emma Roberts and Dave Franco star in the film adaptation of the 2012 novel, following a group of friends as they truth-or-dare their way through a high-stakes online video game. (BKP: 4.5/5)
Review by Managing Editor Brigid K. Presecky
This self-described techno-thriller begins in a modest apartment building in in Staten Island, where shy 18-year-old "Vee" (Emma Roberts) contemplates accepting admission into CalArts. She could head west to follow her dreams or easily stay in New York with her lonely mother (Juliette Lewis) and best friends, attention-seeking "Sydney" (Emily Meade) and lovelorn "Tommy" (Miles Heizer).
Thankfully, Nerve takes her mind off the big decision. The online truth-or-dare game has two categories: 1) "watchers" who like, comment and subscribe to videos and 2) "players," who earn money for every dangerous dare completed. Vee decides what she is: a player.
After meeting popular player "Ian" (Dave Franco, whose lip sync to Roy Orbison's "Anything You Want (You Got It)" would make anyone swoon), Vee joins him on a thrilling adventure through New York City. From back tattoos to a naked run through department stores, the two earn thousands of dollars as the stakes get higher. But what happens when the dares and the comments and the viewing parties get out of control? What happens when technology and "the game" becomes an all-consuming part of their – and our – lives? That's when the moral of the story kicks into higher gear than a Franco on a motorbike.
Although the two leads create a believable onscreen romance, the supporting players surprisingly stand out. Meade's portrayal of frenemy and wannabe-star Sydney is spot-on, possibly aided by her striking resemblance to a once-Gossip Girl Leighton Meester.
The comic relief and touch of humanity, however, comes in the form of the brilliant Miles Heizer as Vee's lovable best friend, Tommy. Although most of the audience would pick a New York adventure with Ian, this girl would rather sit in a diner booth and eat cold fries with the underdog, the hero.
Directors Ariel Schulman and Henry Joost bring Jessica Sharzer's screenplay to life with an exceptional amount of depth unlike other films of the genre. Ian is introduced with a book in his hand, Virginia Woolf's To The Lighthouse, Vee's favorite. But "getting to the lighthouse" is only the surface-level plot, she tells him, "The lighthouse represents different things to different people." Same is true for Nerve.
This enjoyable ride of a film has a meaningful message – and not only for the niche audience of the millennial generation. Twenty-year-olds are not the ones inviting me to play Candy Crush on Facebook. Signing off now …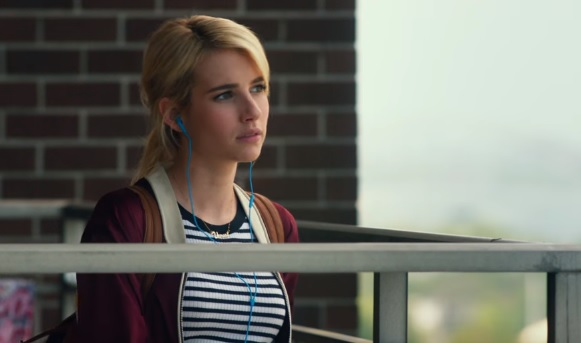 © Brigid K. Presecky FF2 Media (7/30/16)
Top Photo: Dave Franco as "Ian" and Emma Roberts as "Vee"
Middle Photo: Miles Heizer as "Tommy" and Emma Roberts as "Vee"
Bottom Photo: Emma Roberts as "Vee"
Photo Credits: Lionsgate
Q: Does Nerve pass the Bechdel-Wallace Test?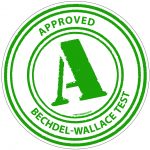 Yes!
Not only does "Vee" (Emma Roberts) have scenes with her mother, (the underutilized Juliette Lewis) but there is an entire subplot devoted to her prickly relationship with best friend, "Sydney" (Emily Meade).