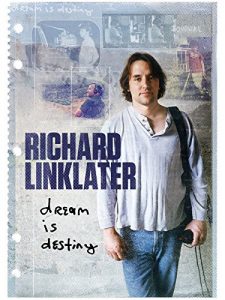 Full Title = Richard Linklater: Dream is Destiny
Richard Linklater: Dream Is Destiny, a bio-doc created by Louis Black and Karen Bernstein, is an infomercial on the legendary director's long lasting career. If you are a fan of the widely adored maverick filmmaker, good! You will get to see a lot of his works. And when I say a lot, I mean everything he has every made. And despite your already proclaimed love for this renowned director, you still get to hear how incredible he is for two hours. So you'd better be obsessed before going to the theatre. (PS: 3/5)
Review by FF2 Intern Peier Shen
The film might be an attempt to imitate Mr. Linklater's aspiration to capture time, but it's a terrible bore nonetheless. The filmmakers embark upon the journey to chronicle the artist's entire filmography, dating back to the indie heyday of 1991 when the sensational Slacker was made. And from there, the filmmakers faithfully record and unabashedly admire the highs and lows of Mr. Linklater's career, including the widely celebrated (the Before trilogy, School of Rock, and Boyhood) and some commercial flops (Dazed and Confused, The Bad News Bearer, and The Newton Boys).
After listening to some of the director's long-time collaborators (such as Jack Black, Julie Delpy, Ethan Hawke, Matthew McConaughey, and Patricia Arquette), we have learned little if not nothing. There is a director that knows his characters so well and his world so well. There is a director who shows his ambivalent attitude towards the studio system. There is a director who involves the actors into the creative process. There is a director who is relentless when it comes to his visions. The filmmakers as well as their participants – either out of utter admiration or timidity – do not dare to venture out of the usual qualities of any respected filmmaker.
However, what perhaps is redeeming about the film is Mr. Linklater himself who has an easy-going presence that smoothly facilitates an otherwise excruciating narrative pace. During the interview, it is the artist who examines the limitation of his workings with a frank smile. Some heartwarming moments emerge in the very beginning when Mr. Black and Ms. Bernstein recount the artist's youth. These somewhat fuzzy and sometimes crude images outweigh the empty praises that the filmmakers prepare to launch later in the film.
Folders of writings – screenplays, stories, journals, and budget sheets – unfold with warmth and we can relate to a curious mind that is not just intellectually inclined but also earnestly studious. The budget sheets, almost jokingly document the artist spending everything on diet Pepsi and movie tickets, illustrate the early symptoms of cinephilia. And as we see the idealistic youth, surrounded by like-minded members, bustling around the Austin Film Society and trying to get Slacker made and distributed, we have witnessed a small piece of history that portray the artist without embellishment.
All is said, Dream is Destiny, with its moments of illumination, is not the worst made about the filmmaker. Whether the world realizes it or not (getting or not getting an Oscar; having great films made about him or not), he will carry his humility and determination to his work – a rare quality in this day and age. Still, it is miraculous that despite a hostile market, the artist carries on! Whether the same opportunity will be open today for emerging indie filmmakers who would like to risk all (especially female filmmakers) is doubtful.
© Peier Shen FF2 Media (08/18/16)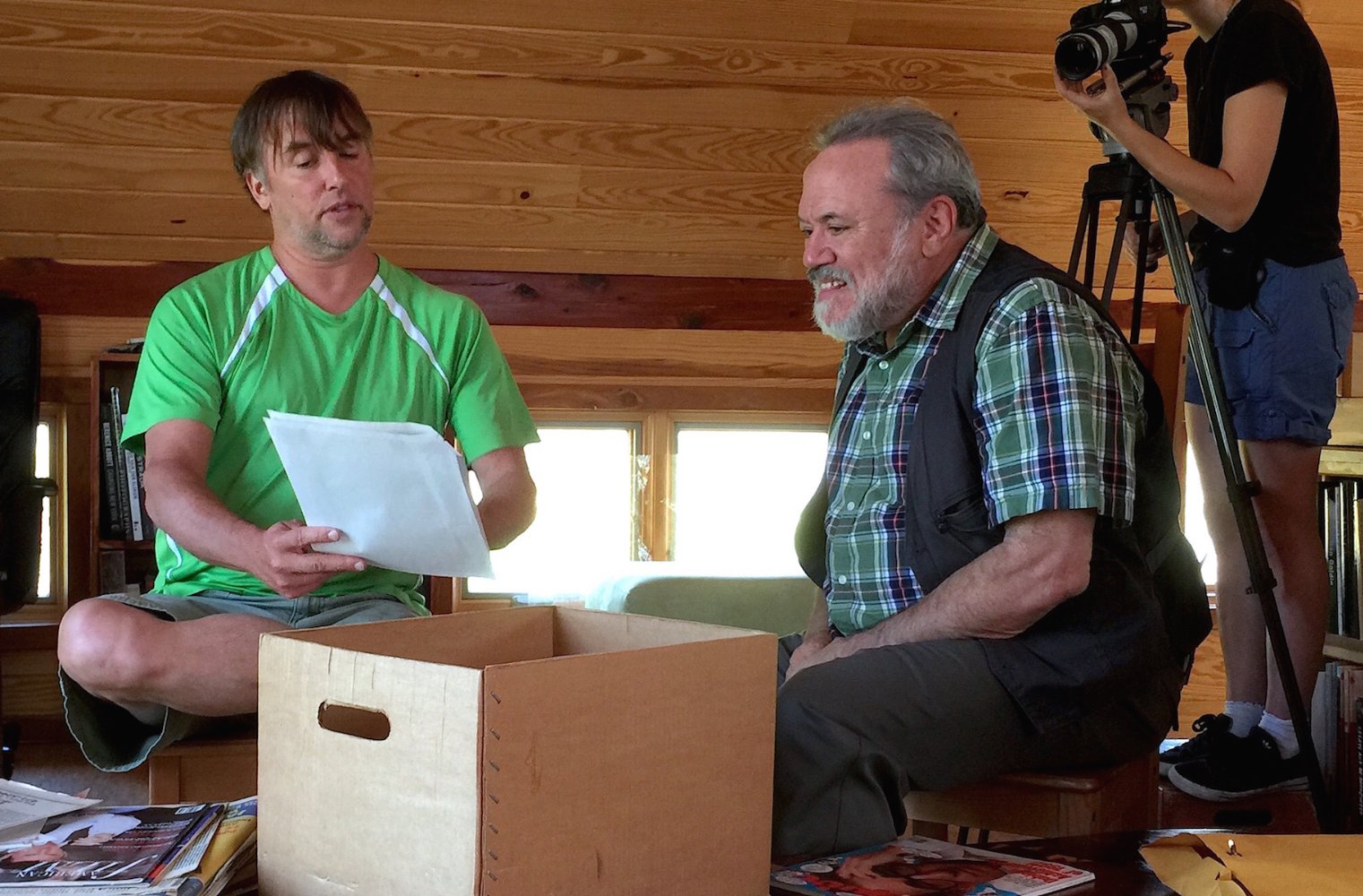 Top Photo: Richard Linklater: Dream is Destiny publicity photo
Middle Photo: Richard Linklater on set
Bottom Photo: Richard Linklater and Louis Black
Photo Credit: Courtesy of IMDb
Q: Does Richard Linklater: Dream is Destiny! pass the Bechdel-Wallace Test?
Oh no…
It is Rick's show after all.