Alecky Blythe's stage play hits the big screen, telling the creepy and enthralling story of five murders in Ipswich, England. The clever twist on solving a criminal case – through charming musical numbers – keeps viewers fixated on the screen. (BKP: 4/5)
Review by Managing Editor Brigid K. Presecky
In a town where frequent solicitors and creepy crawlers roam the streets, the murders of five women rocked the residents of Ipswich. Using their own words, this community recounts the aftermath of the tragedy with catchy musical numbers (regardless of the lyrics themselves, like "We're going out for the weekend. We're gonna be a bit worried. Everybody's very very very nervous.")
Director Rufus Norris creatively unfolds the stories of the people affected by this maniacal stranger. He could be anywhere, everywhere. Who is he? He could be anyone. As the musical drama continues, viewers learn that the "stranger" is serial killer Steve Wright, a man who gruesomely killed five prostitutes in six weeks. Blythe's play, however, is less interested in the man, but rather his surrounding neighbors and their burdensome paranoia and curiosities.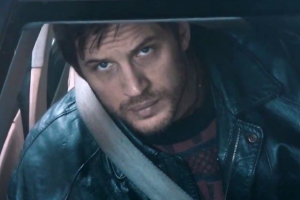 What may have only appealed to a niche audience in Britain – and an even smaller niche audience in the United States – is aided by Hollywood heavyweight Tom Hardy, who first appears as a mysterious taxi cab driver. The continuous music uses repetition and truthful language, with the lyrics taken from exact quotes and interviews verbatim.
Staged dance numbers in the grey streets of Ipswich make you equal parts impressed and flabbergasted as to what you are witnessing. Police officers in a choreographed routine, weaving in and out of the street with caution tape as if they are silky ribbons? One example of the dark and clever twist on a real-life story.
Originality is key here, a welcome relief during more of the same old, same old releases. Although this take on a murder mystery is a bit odd and utterly British, I would suggest to American moviegoers and people everywhere to give London Road a chance. Since you may never find yourself with a ticket to a London stage play, this is the next best thing.
© Brigid K. Presecky FF2 Media (9/16/16)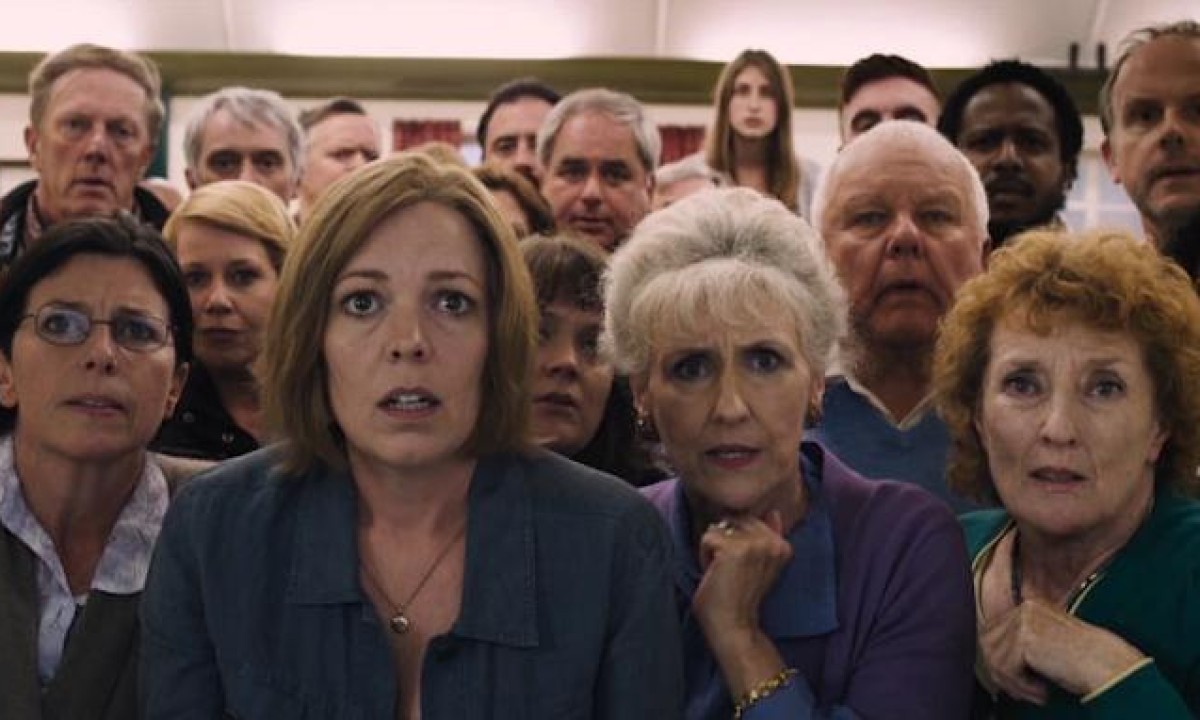 Middle Photo: Tom Hardy as a mysterious taxi driver with psychological knowledge of a killer
Bottom Photo: The neighbors of Ipswich, England who were affected by the murders
Photo Credits: Sandro Kopp
Q: Does London Road pass the Bechdel-Wallace Test?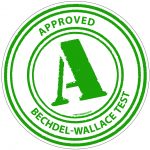 Yes!
There are many female characters with worthwhile (singing) scenes together. Although it does revolve around a "man," they do not know at the time whether the killer is a man or a woman. So, technically, it does pass the Bechdel-Wallace Test.