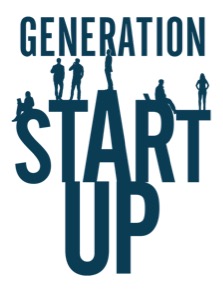 Generation Startup, directed by Cheryl Miller Houser and Cynthia Wade, shows the struggle of creating and maintaining a new business. And all of the hard work, dedication and perseverance it takes to see concepts through to execution. The documentary follows six recent graduates through their success, and failure, while following their dreams. If you are looking for some inspiration, or are a twenty-something recent-graduate, this honest documentary is a must see. (LMB: 4/5)
Review by FF2 Associate Lindsy M. Bissonnette
Over the course of seventeen months, Generation Startup follows six recent graduates as they build startups in Detroit, Michigan. Labib Rahman works at a new electronics startup for corporations called Mason; Kate Catlin works at Detroit Labs and is coding a website that can unite women with fellow female mentors; Dextina Booker works at Rock Ventures which invests in non-profit companies and other startups; Max Nussenbaum co-founded Castle, a new app to make communication between tenants and landlords more efficient; and finally, Avery Hairston and Brian Rudolph who work at "anza" a new pasta product that is gluten and grain free, and made completely from chick peas.
The documentary follows these six dedicated and diligent individuals as they learn exactly what it takes to create their own companies from the ground up. Th
roughout all seventeen months they experience extreme highs and lows as they deal with doubt from parents, pressure from cultural backgrounds, exhaustion from extreme work hours, and satisfaction while working toward what they truly believe in.
An important documentary to watch, Generation Startup shows the importance of risk-taking and commitment n the work place. Filmmakers Cheryl Miller Houser and Cynthia Wade capture truthful moments of each individual facing one obstacle after another. Their ruthlessness in capturing each honest moment is what makes this documentary so special.
Directors Wade and Houser do a fantastic job executing a documentary that not only follows six people working at five extremely different companies over the course of over a year, but the documentary also reveals the many rewards of entrepreneurship in America, which is somewhat of a lost art form. Proving that there is no substitution for perseverance, Generation Startup is a must see.
© Lindsy M. Bissonnette FF2 Media (9/25/16)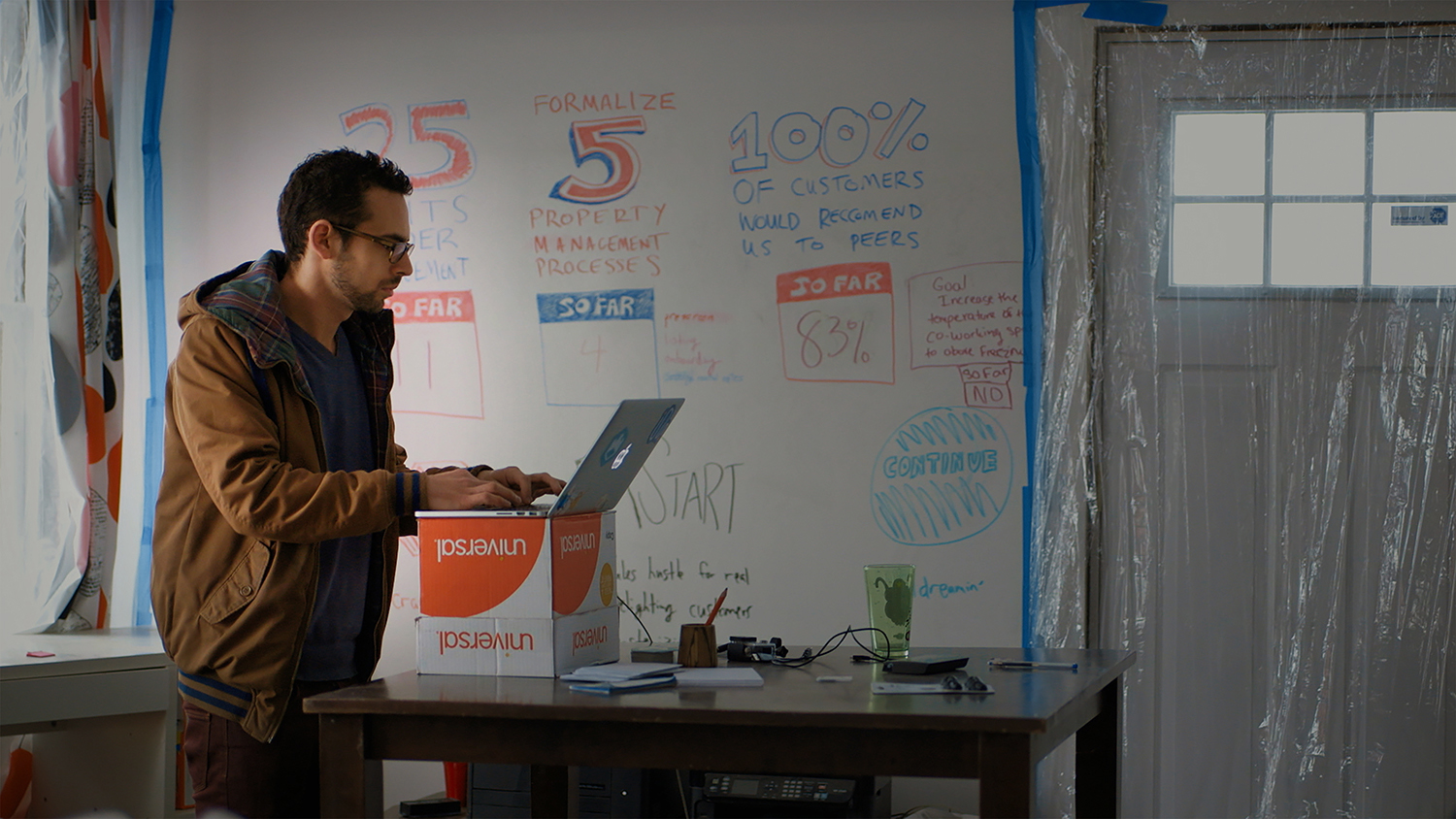 Top Photo: The poster for Generation Startup.
Middle Photo: Avery and Brian inspecting their new product in Michigan.
Bottom Photo: Max working on his laptop.
Photo Credits: Creative Breed
Q: Does Generation Startup pass the Bechdel-Wallace Test?
No.
Unfortunately, this documentary does not pass the test, but Dextina is working towards helping women in the work place, and Kate has developed a website that will help women connect.