Directors Hermal Trivedi and Mohammed Naqvi document the religious and political upheaval of the Red Mosque in Pakistan. For viewers with a limited knowledge on the War on Terror, the subtitled Among the Believers might take an encore viewing to fully comprehend. (BKP: 3.5/5)
Review by Managing Editor Brigid K. Presecky
Taking a closer look at Lal Masjid, also known as "The Red Mosque," this 2015 documentary centers on live-in Islamic seminaries, their youthful inhabitants and their leader, "Maulana Abdul Aziz Ghazi." Trivedi and Naqvi construct their documentary with a glimpse into these people's lives as they deal with the horrors of the Soviet-Afghan War and the aftermath of the Siege of the Red Mosque.
In order for Abdul Aziz Ghazi to "wage jihad against the Pakistani state," he constructs a list of strict Sharia laws to implement around the world. His ideas stem from the aforementioned Siege, a 2007 Pakistani military attack which left the mosque destroyed and Abdul Aziz Ghazi's mother, brother, child and 150 students dead.  
The filmmakers follow Ghazi as he freely express his ideas and reflection on that terrorizing day, educating the viewers on events they may have otherwise overlooked on the 24-hour news cycle. They also shed light on the younger generation of people impacted, particularly "Talha," a young Muslim boy who becomes a jihadi preacher and "Zarina," a young girl who escapes her Islamic schooling for a "regular" education.
This documentation of extremism in Pakistan is enlightening, particularly for viewers with background knowledge of the its history. In an ideal world, Among the Believers would be suited for a general audience. But with so many Americans, even with its college-educated, well-informed citizens, this topic is not always digested easily. Although the filmmakers try their best, Believers leaves you confused, saddened and feeling ignorant to the War on Terror.  
© Brigid K. Presecky (9/30/16) FF2 Media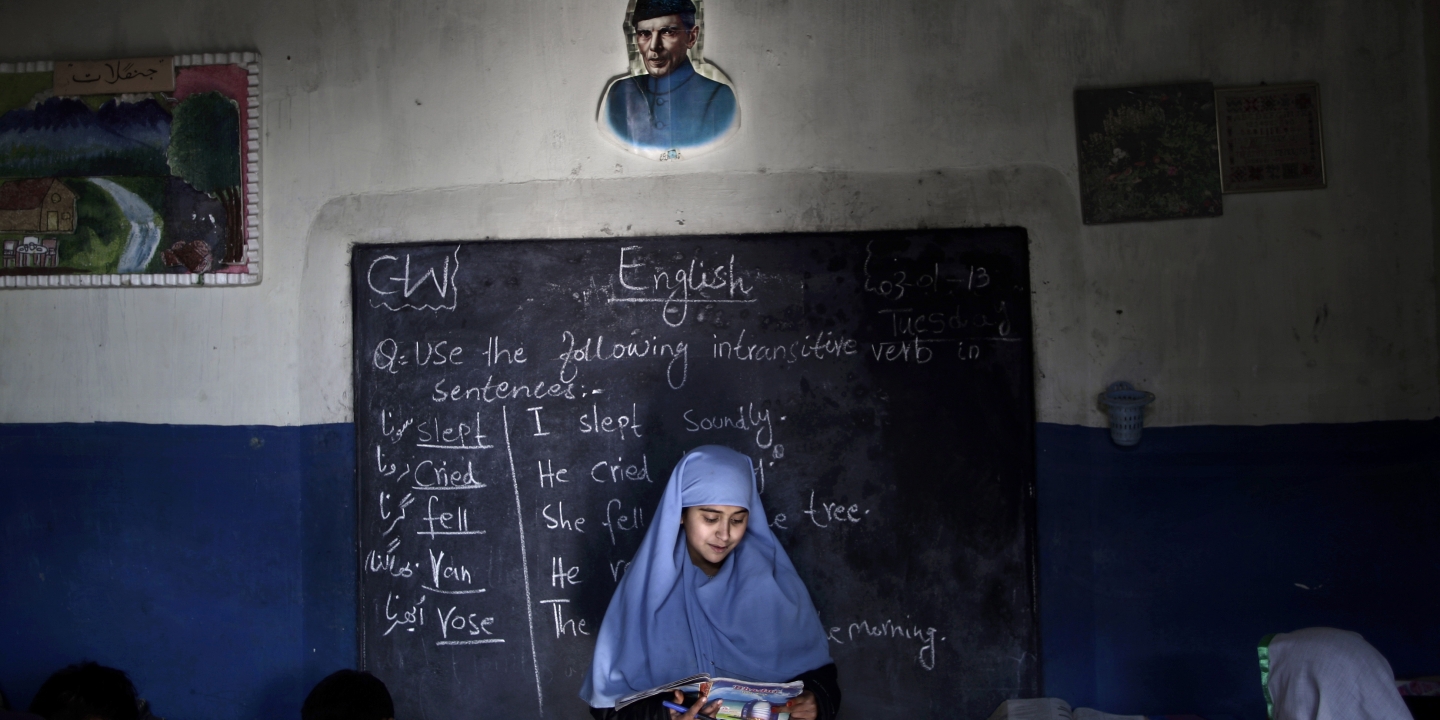 Top Photo: Maulana Abdul Aziz Ghazi
Bottom Photo: "Zarina," a young girl who escapes her Islamic schooling for a "regular" education
Photo Credits: Muhammed Muheisen/AP
Q: Does Among the Believers pass the Bechdel-Wallace Test?
No.