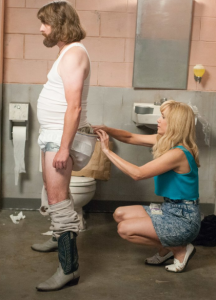 Masterminds is a comedy that includes a team of halfwits whose mission is to complete a $17 million heist, one of the biggest in US history. If you like jokes concerning butts and bodily functions, Director Jared Hess and writers Chris Bowman, Hubble Palmer and Emily Spivey have the movie for you. I chuckled here and there, even when "David Ghantt" (Zach Galifianakis) accidentally grazes his buttcrack with a bullet. (SAT: 2.5/5)
By Senior Contributor Stephanie A. Taylor
David believes his life is boring and wants adventure … little does he know he was about to get it. He drives an armored truck, transporting millions of dollars, for Loomis Fargo Bank and is in love with his co-worker, "Kelly" (Kristen Wiig) despite his engagement to fiance, "Jandice" (Kate McKinnon).
When Kelly is fired, her boss demands that she leave the uniform. So how does she flip him off without actually flipping him off? She unbuttons her shirt, throws it to the floor and walks out with her bra and cargo shorts. If walking out in a bra and shorts doesn't say F*&/ off, what does?   
Her friend "Steve" (Owen Wilson) wants to rob Loomis Fargo and convinces her to call and seduce poor David into helping them. He meets Kelly at a diner and greets her with roses with thorns that poke her, "You sprung a leak in your tit." The outlandish quotes about leaking tits and washing pantyhose in mouths were very creative, keeping me on my toes.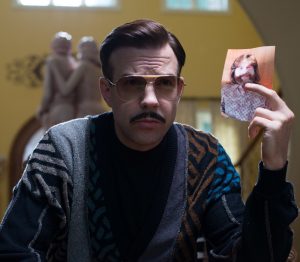 David manages to steal the $17 million, but not without any mishaps. Wearing a long blonde wig and cat eye contacts, with  $20,000 in his underwear, David jets of to Mexico with the hope Kelly will meet him and they will live happily ever after. But not so fast.
The majority of the film was disturbing, considering the explosive diarrhea in a pool and gags about butt-to-butt resuscitation. There were at least three times when I turned my head in disgust. Did I mention vagina cream was used as a self-defense weapon?
The acting is decent, with enjoyable chemistry between Wiig and Galifianakis. Jason Sudeikis provides the hearty laughs as "Mike McKinney," a hit-man hired by Steve and his wife "Michelle" (Mary Elizabeth Ellis). As their children walk by, Mike slaps one of them with a towel – the highlight of the movie.
© Stephanie A. Taylor (10/04/16) FF2 Media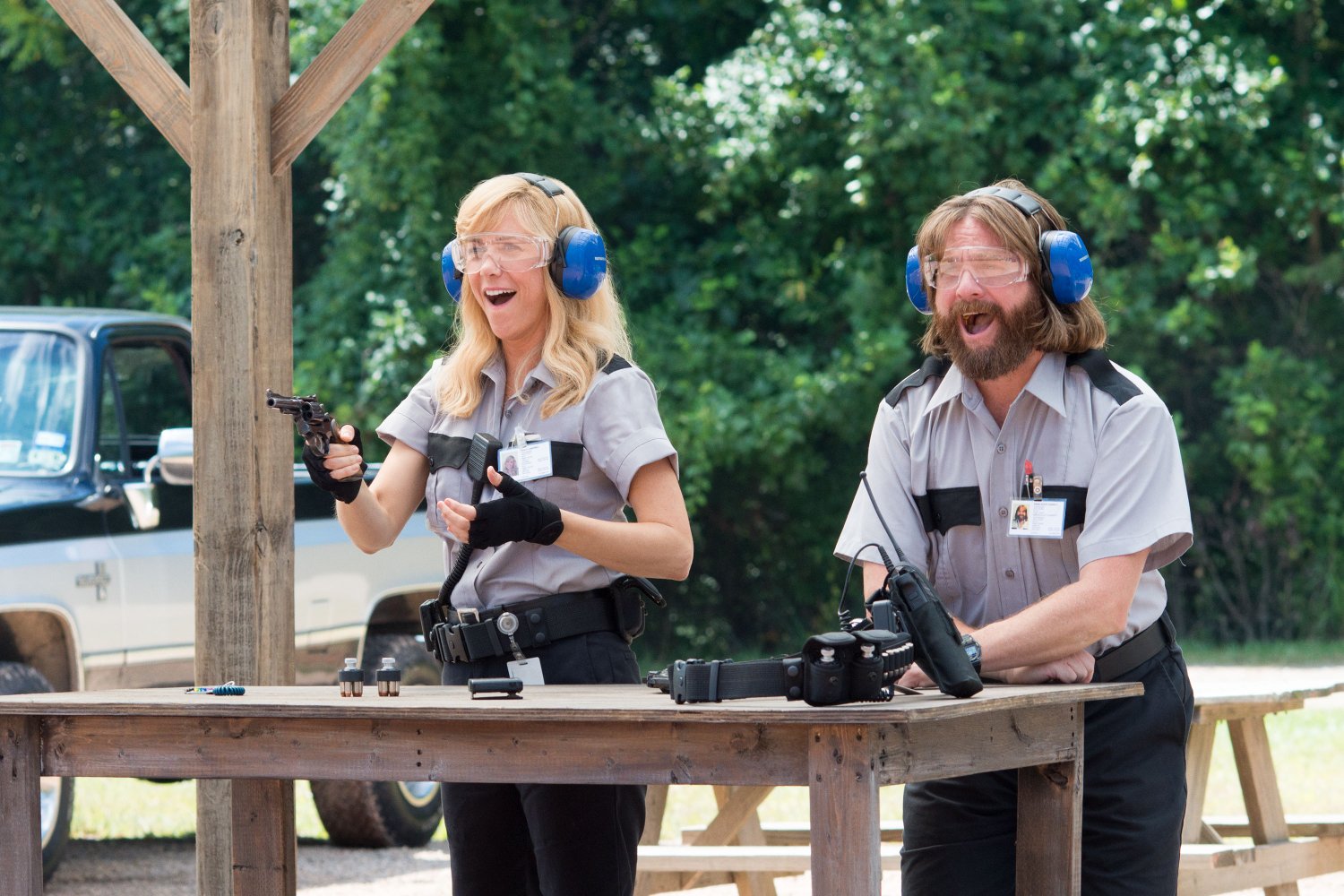 Top Photo: Zach Galifianakis as "David" and Kristen Wiig as "Kelly"
Middle Photo: Jason Sudeikis as "Mike McKinney"
Bottom Photo: Zach Galifianakis as "David" and Kristen Wiig as "Kelly"
Photo Credits: Relativity Media
Q1: Does Masterminds pass the Bechdel-Wallace Test?
No.  
Q2: Is this movie based on true events?
Yes. The crime happened in 1997 in Charlotte, NC. They actually stole $17.3 million. Read on the events and the people who were involved HERE