Deeply moving story about a Bedouin family living southern Israel.
Suliman is the father of four daughters. In his way, Suliman is a modern, progressive father, but his "bad luck" has tragic consequences for his wife Jalila.
As a lifelong Oscar watcher, one of my moments of greatest heartbreak in recent years came in January 2014 when the Saudi Arabian film Wadjda was not nominated for Best Foreign Language Film (even though it won a boatload of other awards all around the world).
Now that more women are voting members of AMPAS, I have high hopes that Sand Storm (which has much in common with Wadjda, including an extremely accomplished young female filmmaker serving as both screenwriter and director) will get the accolades it so richly deserves. (JLH: 4.5/5)
Review by FF2 Editor-in-Chief Jan Lisa Huttner
"Suliman" (Hitham Omari) is a very handsome man in early middle age who presents himself as a progressive guy. When we first meet him, he is teaching his teenage daughter "Layla" (Lamis Ammar) to drive his battered truck over the barren ridges and dry gullies outside their village in the Negev dessert (near the Israeli city of Beersheva). But once they get close to home, Suliman forces his daughter to pull over and switch places with him. No one must see that he allows Layla such liberties, and he expects her to guard his secret.
I must confess that I had a queasy foreboding of something incestuous in their relationship, but it turns out I was way off base… or was I? When they finally arrive at their destination, Suliman's wife "Jalila" (Ruba Blal) greets them in a rage. Why is she so angry? They are obviously late, but her fury seems disproportionate. Does she suspect something unseemly when her husband enters the house with their daughter? Once again, I was way off base… or was I?
Filmmaker Elite Zexer–serving as both writer and director of her first feature-length film–deftly nails the frame of her plot in place with one brilliant Act One metaphor. Suliman is the father of four daughters but no sons. While this is Suliman's "bad luck," it is a disaster for Jalila. The errand from which Suliman and Layla are returning is the acquisition of a bed for Suliman's new wife. The fact that they are late means that Jalila and Layla must now assemble it together, with no help from Suliman while he dresses for his wedding, to which Jalila and Layla–since they are women–are certainly not invited. And it goes without saying that the bride–plump and pretty–is much closer in age to Layla than Jalila.
Since this is a Bedouin family, they are not Palestinians per se (although some do consider themselves Palestinian Arabs, that is a relatively new self-identification). Although they speak Arabic, they are Israeli citizens, and often serve in the Israeli army. Most Bedouin do not live anywhere near either Gaza or the West Bank. so there are no checkpoints or other obvious signs of "occupation" on screen. To be blunt, very little of what "we"–especially Anglophones in the USA, Australia, Canada and the UK–think we know about Israel plays any role in the story told in Sand Storm.
This is a deeply moving story about what is clearly intended to be a fairly ordinary Bedouin family. In this story, this family happens to live in the Negev dessert (near the Israeli city of Beersheva), but it is difficult to imagine that the story would be significantly different if set across the border, either in Jordan or Central Sinai.
© Jan Lisa Huttner (9/30/16) FF2 Media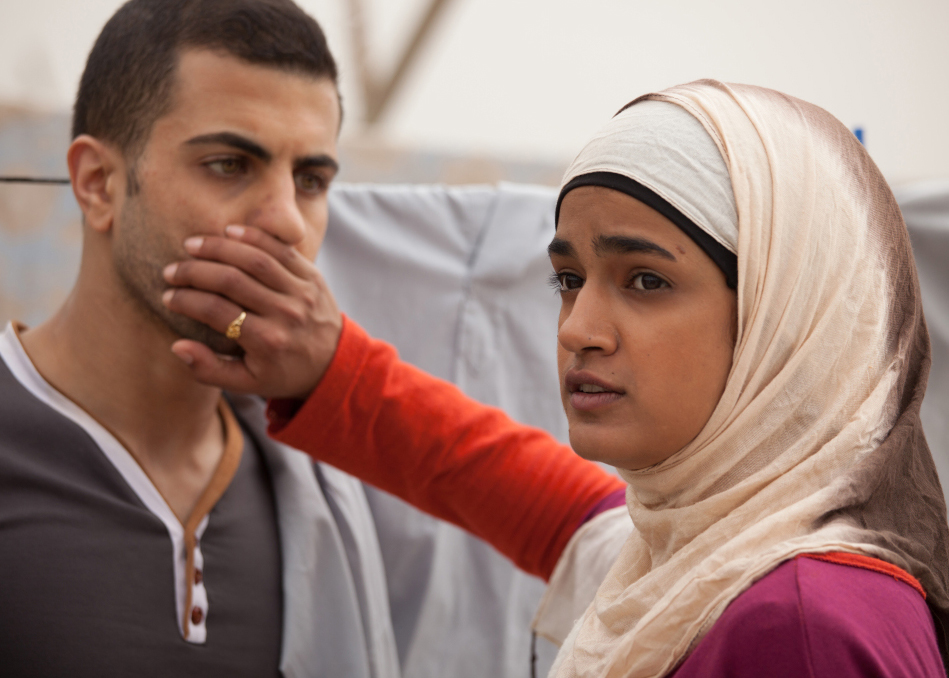 Top Photo: "Jalila" (Ruba Blal) with her father.
Bottom Photo: Lamis Ammar as "Layla" with Jalal Masarwa.
Q: Does Sand Storm pass the Bechdel-Wallace Test?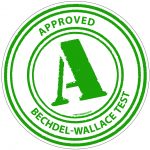 Absolutely!
The most potent scenes are the scenes between Jalila and Layla, although Layla also has key scenes with her sister (# 2 of 4, so the one closest to her own age), as well as with her father's new wife. In so far as they do discuss Suliman, it's in the context of their interdependent predicaments.