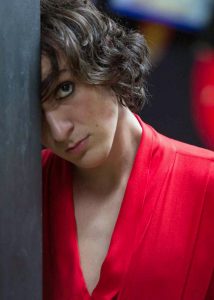 Writer/Director Anna Muylaert brings to life the absolute and utter chaos that one family endures in her film Mãe Só Há Uma also known as Don't Call Me Son. The film is about what happens when two kids suddenly discover they are not their mother's children. It deals with the struggle to accept ones new identity and the difficulty of assimilating into a new family and life. Muylaert does a beautiful job of creating authentic awkward family moments that everyone has endured, only triple-fold as these characters' lives begin to slowly fall apart. Beautiful and remarkably touching Don't Call Me Son explores family relationships and sexual identity in this unexpected coming-of-age film.  (LMB: 4/5)
Review by FF2 Associate Lindsy M. Bissonnette
"Pierre" (Naomi Nero) loves his simple life with his sister "Jacqueline" (Lais Dias) and his mom "Glória" (Daniela Nefussi). During a few peaceful and beautifully shot moments at the beginning of the film Pierre's life is simple but peaceful. He has a girlfriend, plays in a band and has a great relationship with his mother and sister. However, Pierre has a secret: when he is sure no one is around, he wears women's clothes and lipstick, exploring his individuality and sexuality.
Unfortunately, terrible news surfaces that their mother is not the person Pierre and Jacqueline think she is. It turns out Glória's name is actually "Aracy" and she has been accused of stealing Pierre and Jacqueline when they were infants in the hospital. Aracy is immediately taken into custody, and Pierre and Jacqueline's real families are contacted.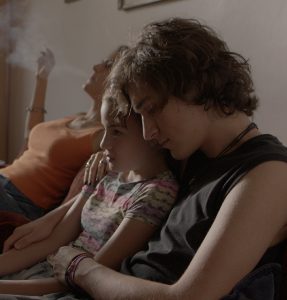 Pierre's parents have spent over a decade searching for their beloved lost son. When they finally find him, they are ecstatic and cannot wait to integrate him into their upper-class lifestyle. But Pierre, who's birth name is Felipe, is more than reluctant. He does not want to leave his life, and name, behind, and his new parents expect him to fit into their cookie cutter lifestyle. In a moment of rebellion and exasperation, Pierre reveals that he sometimes wears dresses, which drives his father insane.
There are several things that make this film really fantastic. The dialogue is the perfect blend of sincere and authentic, perfectly portraying what it is like to feel like an outsider in a world so desperate to make you fit in. This film captures the quiet and awkward moments during adolescence as one explores and learns to express identity and sexuality in their own unique way, all shown through documentary-esque cinematography. The only downfall to the film is once it is over, the story does not feel as if it has ended, and you will be craving more. With cringe-worthy helicopter parents, and beautiful sibling relationships, Anna Muylaert does a fantastic job exploring parent-child relationships in Don't Call Me Son.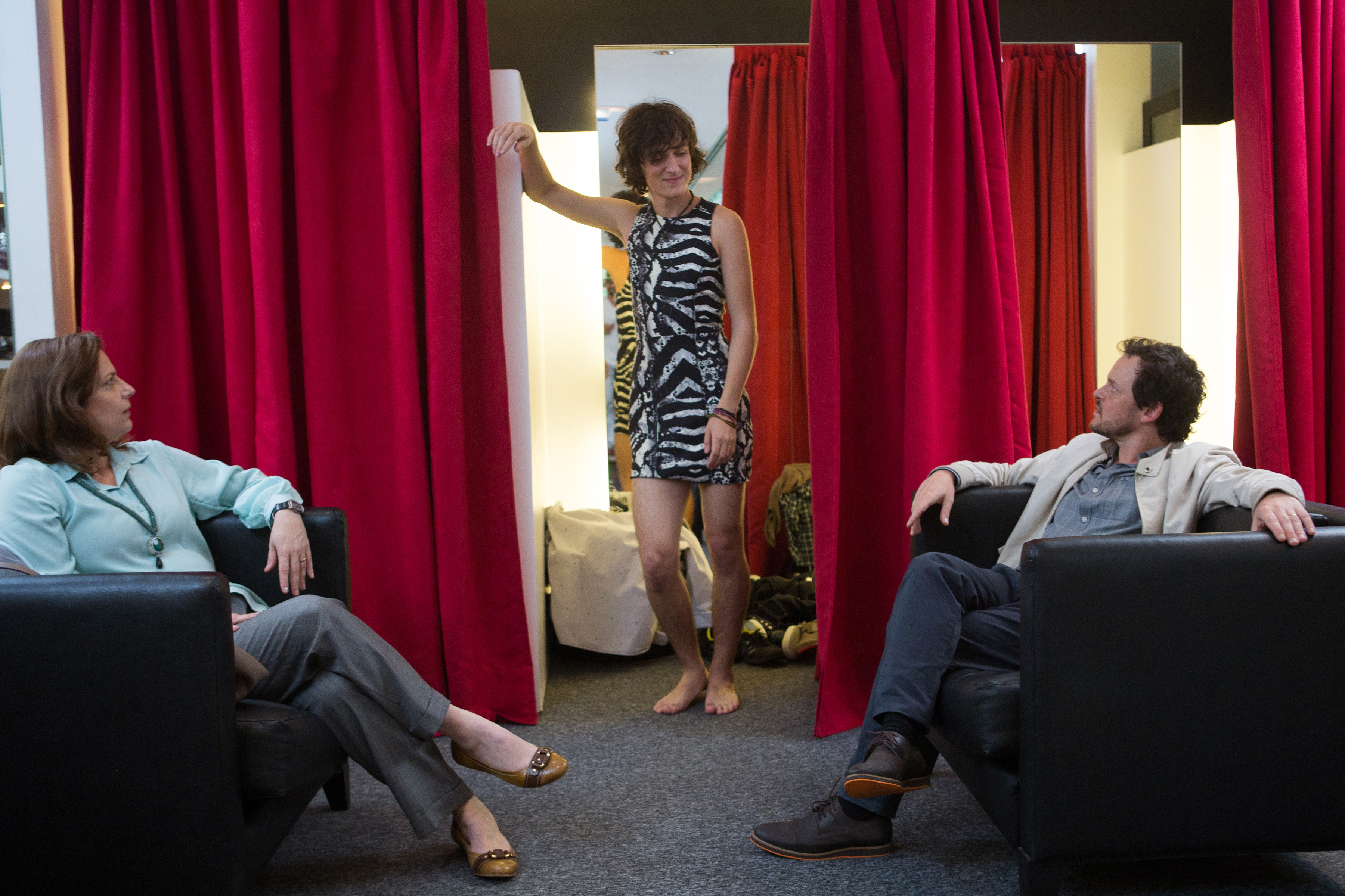 © Lindsy M. Bissonnette FF2 Media (11/8/16)
Top Photo: Pierre has a moment alone.
Middle Photo: Pierre and his sister Jacqueline enjoy a cuddle on the couch.
Bottom Photo: Pierre annoys his new parents by expressing his true identity.
Photo Credits: FilmRise
Q: Does Don't Call Me Son pass the Bechdel-Wallace Test?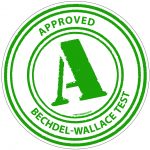 Yes!
Depending on Pierre/Felipe's gender identity, one could argue that the majority of the film does pass the test. But Pierre/Felipe's association with gender is intentionally not specified in the film. Even so, the film passes. There are plenty of scenes between Glória and Pierre/Jacqueline's Aunt, where they discuss the kids and household chores. There is also a female social worker who talks to various other female cast members.