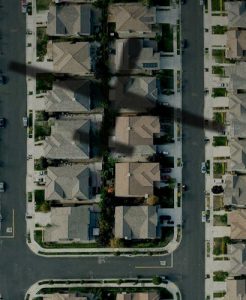 This documentary follows the stories of three whistleblowers who were a part of the U.S. drone program. The film follows these veterans closely through the aftermath of their actions, and provides an inside look on the effects of the drone war, which has been kept hidden from the public eye. Daring, fearless, and chilling, Director Sonia Kennebeck rips down the barrier between public and private by exposing military secrets in her amazing documentary National Bird. (LMB: 4/5)
Review by FF2 Associate Lindsy M. Bissonnette
The doc starts by introducing Heather who is a former drone imagery analyst; and a whistleblower to the trigger-happy drone operators. She tells of the excruciating training to identify which people are threats, and how difficult it can be to identify civilians vs. threats on the screen. When she comes forwards and publishes an article online about her personal experiences in hopes of educating the public, she experiences terrible backlash.
Another whistleblower is Daniel, a former signals intelligence analyst who has been charged with leaking confidential data. Thankfully Jesselyn Radack, an attorney, who specializes in defending whistleblowers like Heather and Daniel, is working to protect both of them against the government's charges. Heather is struggling to cope with PTSD, but the government argues that she did not see combat, and should not receive disability. While Daniel is battling charges of espionage.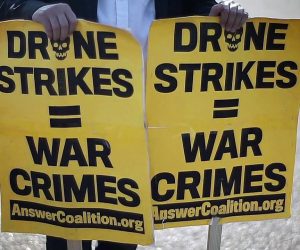 The third whistleblower is Lisa, a former tech sergeant who feels personally responsible for many of the deaths in Afghanistan due to drones. Once she learns that her neighbor, Asma, is traveling to Afghanistan on humanitarian work, she asks to go with her and meet the people she had been fighting against. Here Lisa learns first-hand of the horrors that innocent civilians have endured. Several survivors tell their stories and mourn for their loved ones many of which are women and children.
National Bird addresses the problems with the drone program while giving an inside perspective of what it is like to be a part of it. Many of the scenes are filmed with drones adding an unnerving effect. The doc digs deep into the lives of these three brave informants and captures their raw experiences as they go up against the United States government on their own, each dealing with the stress, and healing process in different ways. Bold, haunting, and powerful, Sonia Kennebeck ruptures the bubble surrounding the drone program, and in this eye-opening documentary. As the song on the soundtrack says: The U.S. has a new national bird, and Kennebeck reveals its dark capabilities.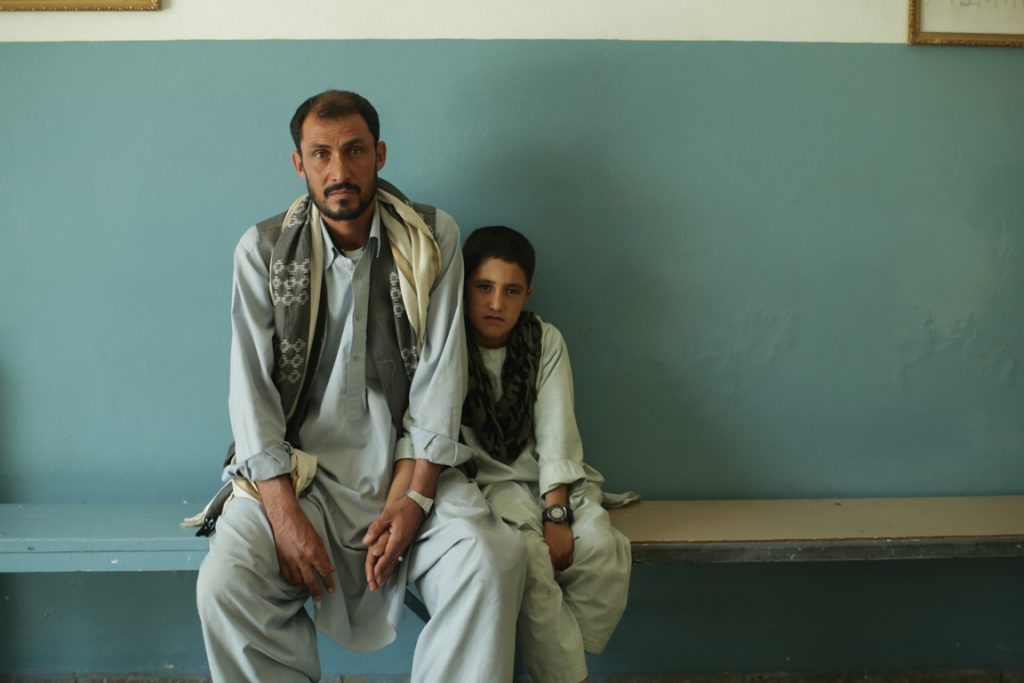 © Lindsy M. Bissonnette FF2 Media (11/11/16)
Top Photo: National Bird
Middle Photo: Anti-drone posters.
Bottom Photo: An Afghani man and his son tell their chilling story.
Photo Credits: Roco Films
Q: Does National Bird pass the Bechdel-Wallace Test?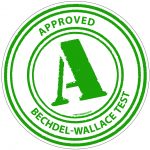 Yes.
There are several scenes between women. One in particular is between Asma (and Afghani woman who lives in the U.S. but visits Afghanistan as a humanitarian) and Lisa, where Lisa hears stories of the men and women who lost their lives in drone strikes.