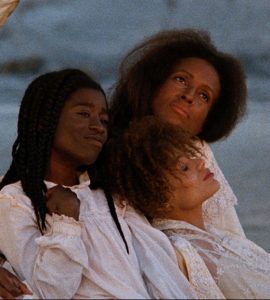 25 years after its world theatrical premiere at NYC's Film Forum, Julie Dash's groundbreaking Daughters of the Dust (originally released in 1991) returns in a stunning new restoration.
The Peazant family is divided by tradition and the modern times of 1902 in Daughters of the Dust, a riveting film about the Gullahs (descendants of African slaves located in St. Simons Island, Georgia). The Gullahs try to hold on to their ancestors' memories and ways of living, but some think it's time to break free from tradition.
Writer/Director Julie Dash spectacular 1991 film–now considered an American classic–shows passionate characters and the loving, difficult relationship between family. (SAT: 5/5)

Review by Senior Contributor Stephanie A. Taylor

Although most of the Peazant family plan on leaving St. Simons Island (on the Ibo Landing where African captives were brought over in the early 1800s), "Nana Peazant" (Cora Lee Day) is staying because she is too emotionally invested. She carries around a tin bucket of mementoes, including a lock of her mother's hair – a mother who was sold away.

The film opens with "Viola Peazant" (Cheryl Lynn Bruce) and her photographer "Mr. Snead" (Tommy Redmond Hicks), who is paid to take photos of the family as they prepare for their journey to the mainland. They wait on her cousin, "Yellow Mary" (Barbara O) who is coming by boat, feeling that it's time for the family to have a fresh start. She tells Yellow Mary, "This past is prolonged. I see this day as the first steps of progress."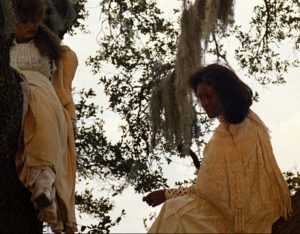 As Nana Peasant sits and tends to her husband's grave, she talks with her great grandson, "Eli" (Adisa Anderson). Nana Peazant tells him, "It's up to the living to keep in touch with the dead, Eli. Man's power doesn't end with death, we just move on to another place. A place where we go and watch over our living family."
Nana Peazant tells him that the ancestor and womb are combined, a speech intertwined beautifully with the narration by the "Unborn Child" (Kai-Lynn Warren). The Unborn Child, the unborn daughter of Eli and a pregnant "Eula Peazant" (Alva Rogers), was sent to watch over the family.

Kaycee Moore gives a powerful and convincing performance as "Haagar," particularly in a scene about how Nana Peazant is stuck in the past. "This a new world we're moving into. And I want my daughters to be decent somebodies. I don't even want my girls to hear of that mess!"

Dash's film is eloquently written from beginning to end. The storyline and the far-from-contrived characters keep you engaged the entire time. Without giving away too much, a romantic undertone is was one of the many reasons I loved this film.
Which one will prevail: Love or a new life in a new land?
© Stephanie A. Taylor (11/7/16) FF2 Media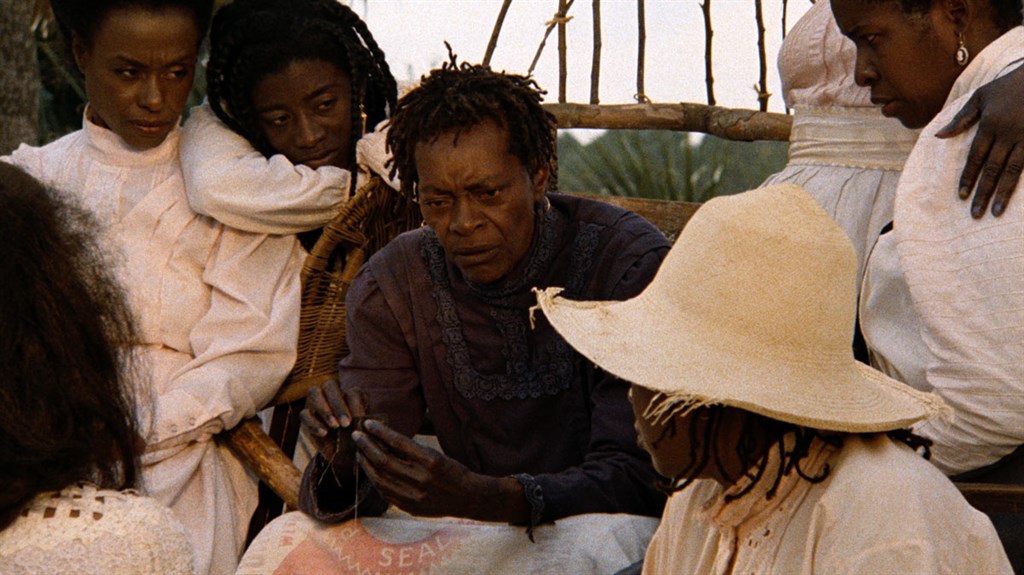 Top Photo: Alva Rogers as "Eula" (L) Trula Hoosier as "Trula" (C)  Barbara O as "Yellow Mary" (R) Bonding and contemplating.
Middle Photo: Trula Hoosier as "Trula" (L) and Barbara O as"Yellow Mary" (R) talk about how progress is the only way to move on.
Bottom Photo: Cora Lee Day as "Nana Peazant" (C) tells stories of the past to the family.
Photo Credits: American Playhouse
Q1: Does Daughters of the Dust pass the Bechdel-Wallace Test?
Yes, more than once!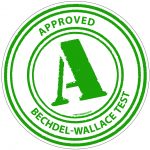 In one instance, Nana Peazant tells Yellow Mary that she heard she was coming for a visit from the mainland. Yellow Mary tells her she wanted it to be a surprise. During this same scene Nana Peazant notices a charm around Yellow Mary's neck and learns that it's the charm with a Saint on it for her protection.

Another part of the film has the Peazant women talking about Nana Peazant and how she's trapped in the past. While she plans to stay on the island, there's a debate to whether or not they should take her with them.

Q2: Why in Daughters of the Dust relevant today?
From Film Forum: After its acclaimed US theatrical premiere at Film Forum on January 5, 1992, Daughters of the Dust became the first film by an African-American woman ever to receive widespread theatrical release. Enriched by John Barnes's eclectic score and Arthur Jafa's Sundance Film Festival-prize-winning cinematography, the film was hailed as one of the most visually and sonically ravishing in American independent cinema.

Parts of Beyonce's visual album Lemonade (2016) has also been inspired by Daughters of the Dust, opening the eyes to new generations of this classic. Read the Q & A between Julie Dash and Vanity Fair.
Q3: Where is St. Simons Island? 
Off the coast of Georgia, midway between Savannah (GA) and Jacksonville (FL).