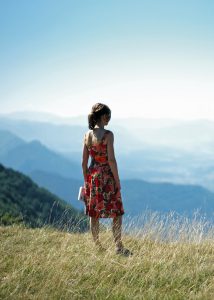 The daughter of her mother and the mother of her daughter, Nathalie examines herself anew at the cusp of middle age. What has she settled for? What would she change if she could? What does she want to do with the rest of her life?
Profound meditation on the seasons of a woman's life written and directed by Mia Hansen-Løve, and depicted on screen by Isabelle Huppert (one of the best actresses on the contemporary scene). Wonderful the first time I watched it and even better the second time. (JLH: 5/5)
Jan Lisa Huttner (12/2/16) FF2 Media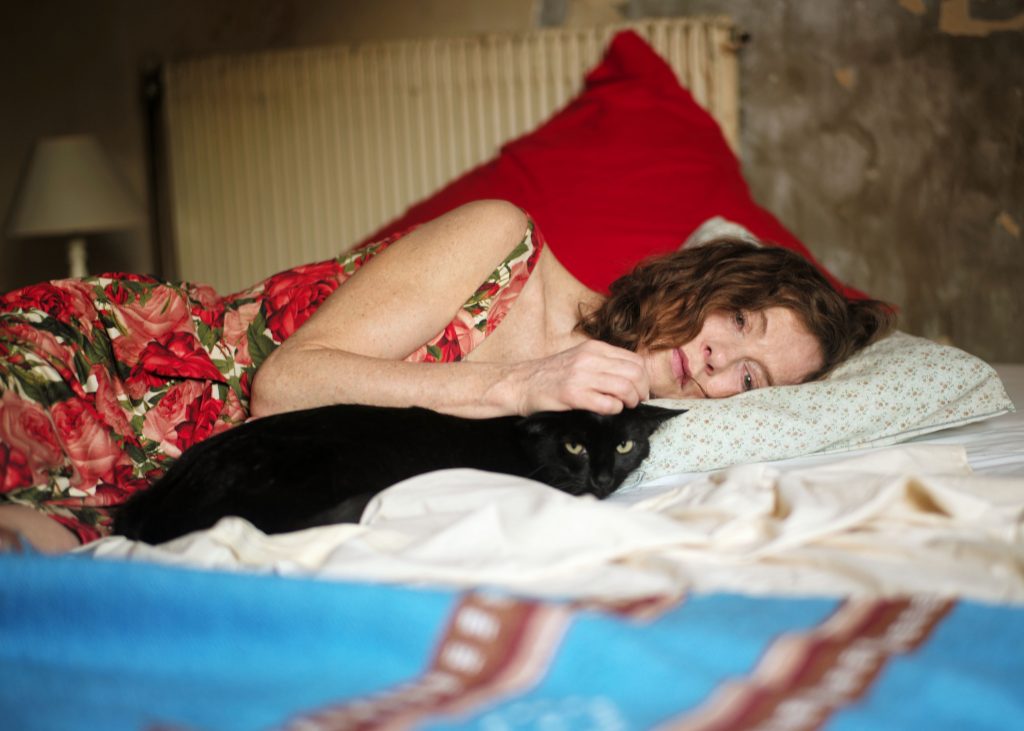 Top Photo: Outside Grenoble at the foot of the French Alps.
Bottom Photo: In spite of her allergies, once Yvette is dead, Nathalie adopts her cat Pandora.
Photo Credits:
Q: Does Things to Come pass the Bechdel-Wallace  Test?
Absolutely!