When a homeless mother-daughter duo get stranded in a small town with a broken down car, they manage to settle down long enough to call "Tiny's Diner" their home. Based on Annie Weatherwax's 2014 novel, Katie Holmes' directorial debut tackles themes of acceptance, desperation … and love in all forms. (BKP: 4.5/5)
Review by Managing Editor Brigid K. Presecky
Have you ever had a really, really bad toothache? One so painful you just have to tie a piece of string to a bathroom ceiling vent and your tooth … and jump down? No? Well, then maybe that's just "Rita," (Katie Holmes) a struggling single mother whose life choices affect her smart, loving 15-year-old daughter, "Ruthie" (Stephania Owen). After bouncing from boyfriend to boyfriend, Rita hits the road with her curly-haired companion; a water bottle full of vodka in hand with no destination in sight.
They change clothes in gas station bathrooms, snooze in the backseat of their clunker and make do with what little they have. When a dine-and-dash scenario goes south, however, Rita and Ruthie get stuck with a broken-down car in nowheresville New England. Thanks to the kindness of Tiny's Diner owner, "Marty" (Richard Kind) and his transgender niece, "Pam" (Eve Lindley) the girls are offered jobs, a storage room cot and, most importantly, newfound friendships.
Screenwriters Josh Boone and Jill Killington's adaptation of the novel introduces new faces (from well-meaning neighbors to sleazy real-estate agents) and delve into the cyclical patterns of Rita's dependency on both alcohol and undeserving men.
From Alcoholics Anonymous meetings to high school peer pressure, the layers of themes in All We Had are seemingly endless, as in life. Yet, the standout story aside from the mother/daughter relationship is found in Lindley's portrayal of transgender Pam.
Without being a caricature or punchline, she is used in a gentle way that is more interesting and more realistic than most "hot topic" transgender films as of late. Viewers will love Pam for Pam, and not for anything else.
Richard Kind, now the infamous voice of "Bing Bong" in Disney Pixar's Inside Out is a highlight of the film as diner-owner Marty. This time, he plays a friend to the main character who is very much visible. His screentime with the young Owen is delightful, bringing a brightness to an otherwise heavy movie-going experience.
Holmes balances her portrayal of scraggly, beautiful Rita with her role as director, steadily creating a world viewers want to spend more time in. Even given its lengthy running time, the film leaves you wanting more time with these flawed, infuriating and lovable characters. As Ruthie tells her mother, "The right ending can make the whole story fall into place. You just have to keep reading." All We Had makes me wish I could.
© Brigid K. Presecky (12/11/16) FF2 Media
Top Photo: Director Katie Holmes as a struggling single mother and waitress
Middle and Bottom Photos: Katie Holmes and Stephania Owen as mother and daughter, "Ruthie" and "Rita"
Photo Credits: Seacia Pavao/Gravitas Ventures
Q1: Does All We Had pass the Bechdel-Wallace test?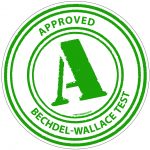 Absolutely!
Although "Rita" (Katie Holmes) and her 15-year-old "Ruthie" (Stephania Owen) fight about the men in their life (Mark Consuelos and Luke Wilson in supporting roles), a majority of their scenes revolve around their relationship as mother and daughter.
Q2: Where is All We Had screening?
Katie Holmes' directorial debut film, All We Had is now playing in select cities and available on iTunes and Video on Demand. Click HERE to watch.
Pictured: FF2 Media Managing Editor Brigid K. Presecky with Director Katie Holmes at Sundance Sunset Cinemas after the screening of All We Had on December 10, 2016.