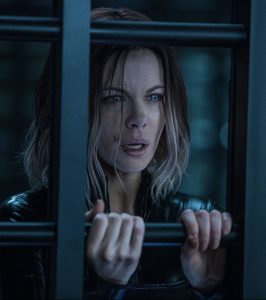 Fans of the genre and franchise are more likely to enjoy Director Anna Foerster's Underworld: Blood Wars than the average moviegoer (who may otherwise flock to the 2017 Oscar contenders). Kate Beckinsale stars as "Selene," a blood-sucking death dealer in a drawn-out war between vampires and werewolves. (BKP: 2.5/5)
Review by Managing Editor Brigid K. Presecky
Although the old adage, "Don't judge a book by its cover," rings true, viewers will get a general sense of what they're getting into with Underworld: Blood Wars, a supernatural franchise centered on vampire covens and lycan clans.
Theo James returns with Beckinsale as "David," helping train her vampire coven to take down Lycan leader, "Marius" (Tobias Menzies) who only wants one thing: to find Selene's daughter, whose blood could end the war. Impressive action sequences fill the time from plot point to plot point, chock full of betrayals and reveals until Selene and David come to blows with their enemies.
Screenwriter Cory Goodman crafts an interesting "other world," fit for fans of the mythical, superhuman liking. Followers of the series may more fully understand the characteristics of Selene and company, but for those just entering the deep, dark Underworld, an investment in the story is difficult to justify.
However, the aesthetic of icy blue and silver tones beautifully encapsulate the setting, despite the goingson of the characters. The backdrop creates an unearthly place for these characters to roam and duke it out over vampire and lycan blood. Beckinsale and James aid with keeping viewers' eyes to the screen, consistently engaging due to their action-flick know-how.
If anyone wants to ditch the talked-about Oscar contenders for something mindless and unrelated to any human emotions, Underworld: Blood Wars might fill that void. Otherwise, it's a sequel to skip.
© Brigid K. Presecky (1/07/17) FF2 Media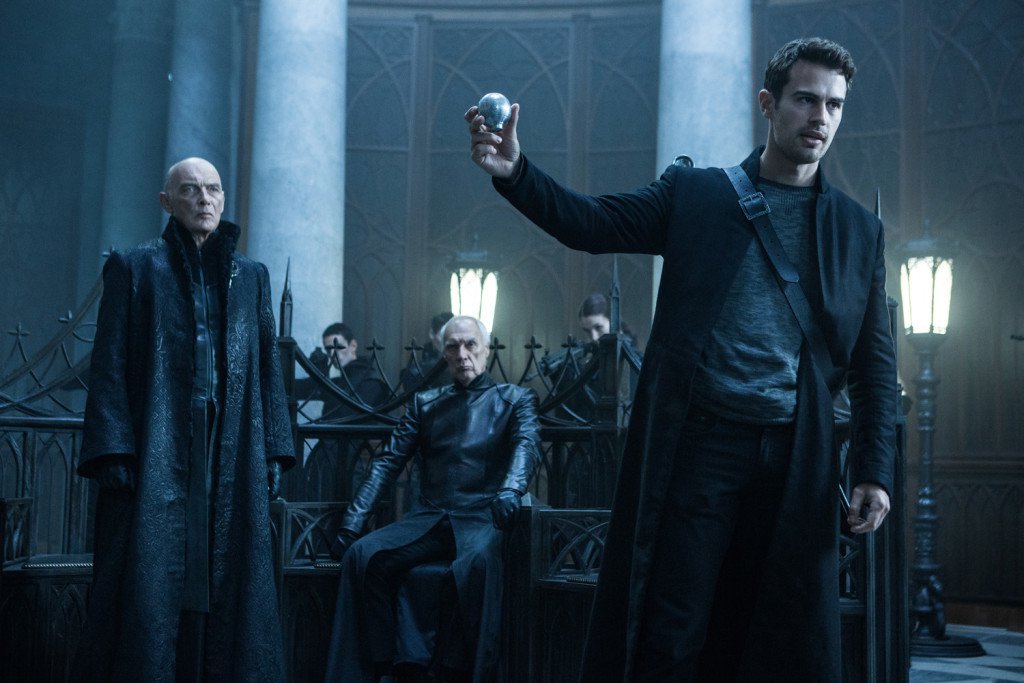 Top Photo: Kate Beckinsale as "Selene"
Bottom Photo: Tobias Menzies as "Marius" with Theo James as "David"
Photo Credits: Seacia Pavao/Gravitas Ventures
Q: Does Underworld: Blood Wars pass the Bechdel-Wallace test?
No.