Writer/Director Minhal Baig tests the boundaries of time in a reflective drama about young love, fading love and one eventful night at a Los Angeles hotel. Anna Camp and Justin Chatwin star as a married couple who are reminded, by an unlikely source, of why they fell in love in the first place. A sweet theater treat just in time for Valentine's Day. (BKP: 4/5)
Review by Managing Editor Brigid K. Presecky
"You only get one prom." 

"You get as many proms as you want. Let's make tonight prom."
What if we could travel back in time? Filmmakers have brought that concept to life many times. Faded photographs remind us what we were doing and who we were when we were doing it, but if you could go back, would you? 
Thirty-something "Liz" (Camp) and "Drew" (Chatwin) just might. On the brink of their breakup, the married couple find themselves in a fancy hotel the same evening as a Senior Prom after-party, including sadsack "Bea," (Isabelle Fahrman) who just got dumped, along with her childhood friend/yearbook photographer "Andy," (Kyle Allen). 
The high schoolers' blossoming relationship unknowingly throws salt in the wounds of Liz and Drew's imploding union. He spent too much time working abroad, even cheating while "they were on a break." (Where have we heard this before?) She didn't appreciate the time he spent at home … and so on.
What makes 1 Night standout amongst the sea of independent films chock full of unhappiness is the outlook on growing up and holding onto hope even it feels like it's vanished as quickly as youth. 
Baig communicates a clear message: it's natural to look back on life and think things were simpler back in the day when, in reality, maybe it wasn't. Maybe the 18-year-old versions of ourselves were crying in the bathroom after a school dance or trying to anxiously figure out what comes next. It's okay to want to go back and tell ourselves to not worry so much. An idea that is timeless, really.
All four players engage viewers in their vastly different acting styles, but Allen is a highlight as young Andy, perfectly playing the insecure, adorable photographer. He carries around an outdated camera; "a relic of how things used to be," he says. This film, too, is a reminder of how things used to be in cinema. 
Sean Giddings score gives viewers a nostalgic feeling of both times-gone-by and the awaiting future. Despite tonal shifts between humorous chit chat and fantastical proclamations is a sweet story, quietly told with heart and humor. At one point, Liz and Drew sit in an empty movie theater and reminisce about the early days of their romance. "You always wanted to see these movies that no one ever heard of," Drew says. Liz smiles, "I like underdogs." Thanks to Minhal Baig, so do I.
© Brigid K. Presecky (02/09/17) FF2 Media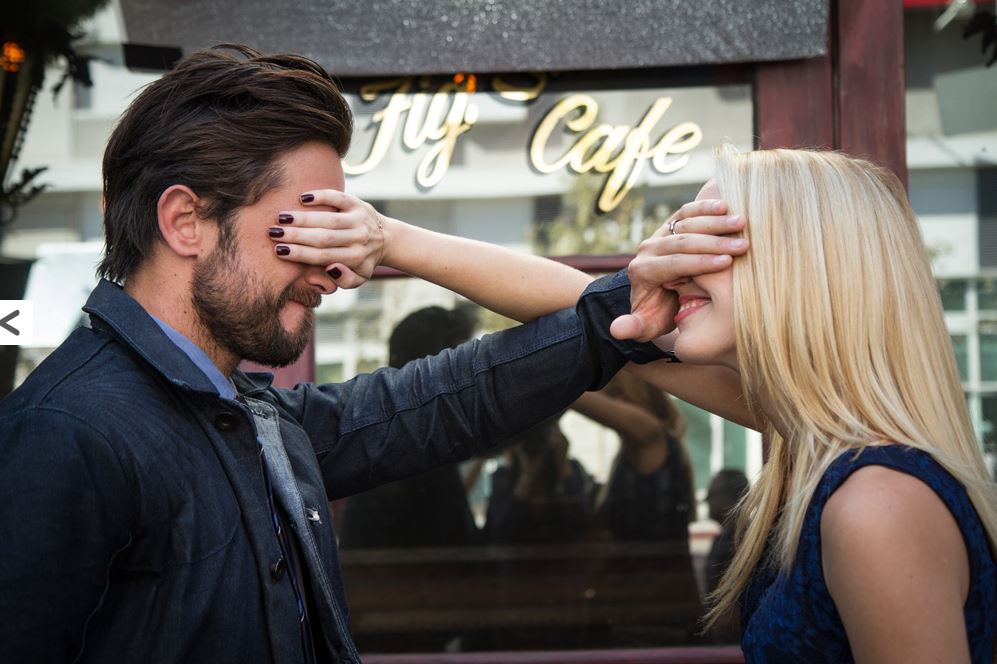 Top and Bottom Photos: Justin Chatwin and Anna Camp as married couple "Drew" and "Liz"
Middle Photo: Isabelle Fahrman and Kyle Allen as young couple "Bea" and "Andy"
Photo Credits: Canosa Productions
Q: Does 1 Night pass the Bechdel-Wallace test?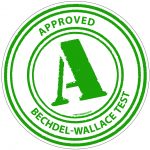 Yes!
Feeling like she let her youth pass her by, "Liz" (Anna Camp) gives unwarranted advice to 18-year-old "Bea" (Isabelle Fahrman) in the hotel bathroom. It's brief, but poignant.