A United Kingdom, directed by Amma Asante (best known for the 2013 film Belle), is based on the true story of the marriage of Seretse Khama from Bechuanaland (now the nation of Botswana) and his English wife Ruth Williams.
Their love does not come without a fight as they must both battle against the racism and politics of their time, one that would like nothing more than to keep them apart. (EBT: 4/5)
Review by FF2 Contributor Elyse Thaler (with two cents from FF2 Editor-in-Chief Jan Lisa Huttner)
The first act of A United Kingdom focuses on how "Seretse" (David Oyelowo) and "Ruth" (Rosamund Pike) meet and fall in love. Seretse is in London studying to be a lawyer so that when he returns to his native Bechuanaland (now the nation of Botswana), he will bring knowledge that will benefit his people. It is the late 1940s, so though as an African man Seretse is able to study law in London, there is still racial friction between blacks and whites. However, the friction is not enough to keep Ruth away from this handsome man who shares her love for jazz and dancing.
But before they can truly fall for one another Seretse must reveal who he really is, which is none other than the heir to the chiefdom of his home, Bechuanaland. Not only that, but he has been summoned home to take over for his uncle "Tshekedi Khama" (Vusi Kuneni), who has been ruling Bechuanaland in his absence. Despite his responsibilities, and knowing there will be sacrifices, Ruth does not hesitate. She continues to see Seretse, and when he finally proposes, the answer is easy for her. Leaving home to go with him to Africa means that they will get to be together, so she does not even pause to think; her answer is "yes".
What does Ruth find in her new home? Culture shock, a strange new language, and being treated like a suspicious foreigner who only wants the title of Queen. Because of her choice of husband, Seretse's family in Bechuanaland shun her just as much as her own family in London.
On the other hand, Seretse must fight his own battles to prove to his people that he is ready and willing to lead. Even though not everyone (including his uncle) can see past his white wife, Seretse does manage to gain the trust of some. What he does not realize, however, is that even though his tribe might back him, that does not mean England will allow him and Ruth to make, what they believe to be, a political mockery of the new idea of apartheid and of the United Kingdom. The men behind England's political game of chess will stop at nothing to keep Seretse and Ruth away from each other, even if that means banishing him from Bechuanaland.
Films based on true stories can sometimes be the hardest ones to successfully make, because in many cases the filmmakers add drastic changes to the plot to appeal to a "general audience." While it would be surprising if parts of the plot of A United Kingdom were not tampered with to make the story more theatrical, as a viewer I couldn't care less because the filmmaking, story, and acting beautifully held their own while keeping the message of love and unity despite differences clear.
Watching Oyelowo and Pike fall in love as Seretse and Ruth, set the tone for the whole movie. You truly felt like you were paying witness to two people feeling the flutter of butterflies from the first meeting, liking one another, and then falling for each other. The performances were natural and honest, the chemistry between the actors apparent. In fact, the chemistry was so believable that I searched the Internet to find out whether the pair had or have a real-life romance. Turns out, Oyelowo has been married to Jessica Oyelowo (who co-stars as "Lady Lilly Canning" in the film) since 1998.
Another relationship that stood out was the one between Seretse and his Uncle. Their love and respect for one another despite any disagreements played towards the broader theme the film represents: acceptance for one's beliefs is not always immediately received, but through persistence and setting of examples, we all have the power to change even the most stubborn of minds.
Ruth spends a lot of time proving herself to her home country of England, her adopted country of Bechuanaland, her family (both biological and marital), and also to herself. Ironically, her true strength reveals itself when circumstances force her to be unwillingly separated from her husband. The literal distance between them forces Ruth to go from a shy, timid Englishwoman to a Queen who is not afraid to stand up for her beliefs and her people. This notable transition proves that a powerful love story does not mean the woman has to play a damsel in distress who lacks her own voice.
Racial division is, of course, where almost all problems stem from in the film. The director, Amma Asante, balances this theme and the romantic storyline well by emphasizing the juxtaposition of Ruth and Seretse in private, against their public lives. There is also a stark contrast between shots in England and Africa. Asante makes England look dark and mysterious; the English actors overly formal and stiff compared to the scenes in Bechuanaland where there is a unity among the people that feels unparalleled.
What is the purpose of film if not to affect its audience? Falling in love with Ruth and Seretse is easy as their characters are both real and endearing, their flaws making them that much more relatable. The difficult part of this film is the empathy and forgiveness that it asks the audience to have for those who would wish harm on the beloved couple.
A United Kingdom tells a beautiful and well thought out love story from the 1940's while still being relevant for today's time and audience. Superb acting, visually appealing shots, and also a lovely notion that even if we disagree in the beginning, that does not close all the doors to one day coming together side by side as members of the human species. Especially in today's political atmosphere, I think we could all use a little hope and love.
© Elyse Bunt Thaler (02/20/17) FF2 Media
Top Photo: "Seretse" (David Oyelowo) and "Ruth" (Rosamund Pike) in love.
Middle Photo: The real Seretse and Ruth overlooking Bechuanaland.
Bottom Photo: Ruth, Seretse, and their first child (daughter Jacqueline) home at last in Bechuanaland.
Photo Credits: Andreas Burgess
Q: Does A United Kingdom pass the Bechdel-Wallace Test?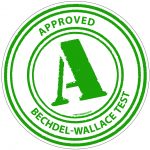 Yes!
Ruth has multiple scenes with Seretse's sister "Naledi Khama" (Terry Pheto). At first Naledi does not believe Ruth belongs in Africa, but over time, they become allies.
On the other hand, "Lady Lilly Canning" (Jessica Oyelowo), who is the wife of British government's representative in Southern Africa, purports to be Ruth's ally, but she clearly does not have Ruth's best interests at heart.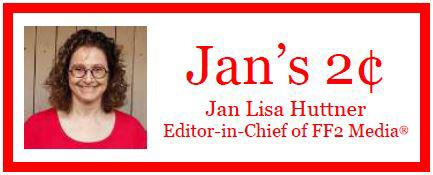 Unlike most of my colleagues, I am not a big fan of Belle. So I went into A United Kingdom with an open mind and the best of intentions… but also a bit of cautious skepticism. Two hours later, however, I was completely won over!
The first act is a bit of a stretch.  Much as I love Rosamund Pike — and I do! — she seemed a bit too old to play "Ruth," and that was a distraction. However, as Ruth aged in act two, Pike came into her own, and by act three she had become a commanding presence, fully believable and triumphant in the role.
There are no false notes in the telling of this tale. I do not know how closely it adheres to the facts of the matter, but I never experienced any cognitive dissonance — as I often did in Belle. The narrative is engaging and the period details all feel just right.
I came out of A United Kingdom fully convinced that this man — Prince Seretse Khama — was able to transcend the racial and gender prejudices of his time precisely because he had this woman — Ruth Williams — at his side as both wife and partner.
According to Wikipedia, Seretse Khama renounced his tribal rights (just as A United Kingdom shows) and became the politician who helped to transform the people of Bechuanaland into the nation of Botswana. When independence was granted in 1966, Seretse became Botswana's first president. He served four consecutive terms, and died in office in 1980.
Ruth Williams Khama and Seretse Khama had four children (one daughter and three sons). Two of their sons were also elected to the presidency by the people of Botswana. Ruth remained in Botswana after Seretse's death in office in 1980, receiving recognition in her own right as "Mohumagadi Mma Kgosi" (mother of the chief, or queen mother). When she died at the age of 78, Ruth was buried in Botswana next to Seretse.
I am truly grateful to Amma Asante (and screenwriter Guy Hibbert) for bringing this important story to the screen, graced, as it is, by two excellent performances from David Oyelowo and Rosamund Pike. Brava! (JLH: 4/5)
© Jan Lisa Huttner (02/27/17) FF2 Media