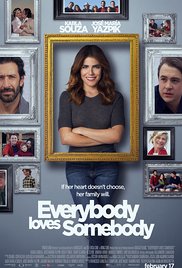 Written and directed by Catalina Aguilar Mastretta, Everybody Loves Somebody is a feel good, bilingual romantic comedy about a successful doctor named Clara who has given up on the romanticized idea of love. But when a new doctor and an old love both come into her life, Carla finds herself, for the first time in a longtime, questioning what—and who—she really wants. (JEP 3.5/5)
Review by Executive Editor Jessica E. Perry
"Clara" (Karla Souza, from TV's hit How to Get Away With Murder) is an OB-GYN, and the epitome of a successful, independent woman. She has a high-powered job, a nice home in Los Angeles, and is incredibly close with her family. But Clara is also bitter about love, so much so that she doesn't even realize it anymore.
But Clara's parents have finally decided—after 40 years together and having raised a family— that they should get married. So they plan to hold a beautiful ceremony at the family home in Mexico, and as the sad single sister, Clara must find herself a "filler" date to bring with her to the wedding. Cue, the handsome new Australian doctor at her hospital, "Asher" (Ben O'Toole). Clara bluntly asks him to come away with her for the weekend to be her date for the wedding. Asher, intrigued by Clara, surprisingly agrees, and so they drive together down the coast to her parent's beautiful home.
Surprisingly, Clara finds herself enjoying her time with Asher at the wedding. But when an old flame shows up, uninvited, Clara is immediately thrown back a decade to when she, and the handsome "Daniel" (José María Yazpik) were on the cusp of marriage. Daniel has been traveling the world with Doctors Without Borders for years, his return to Los Angeles, unannounced and shocking. But Daniel is like family, and so Clara's parents welcome him back like nothing has changed.
Unfortunately for Clara, everything has. Asher is persistent and seems to know Clara better than she knows herself. While Daniel is her past, but insists that he's changed and is now ready to be her future. Thrown into a classic will they won't they love triangle, Clara must decide if she's finally ready to abandon her qualms about love.
Written and directed by Catalina Aguilar Mastretta, Everybody Loves Somebody is your everyday love story with a new cast of characters. Souza gives an honest performance as Clara, aptly capturing both what it is to be haunted by failed loves past, and also what it takes to be open to the possibility of finding something better. Funny, romantic, and grounded, Everybody Loves Somebody hits the right notes to set it apart from many tropes of the rom com genre, embracing independent career-driven women and challenging what love looks like from all angles.
©Jessica E. Perry FF2 Media (2/27/17)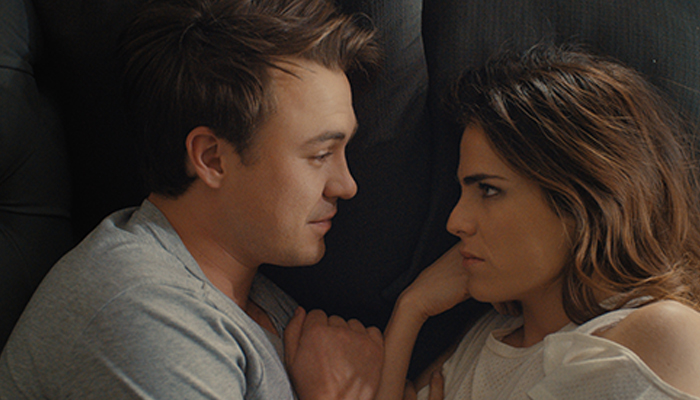 Top Photo: Everybody Loves Somebody poster.
Middle Photo: Clara and Daniel come to terms with what they still mean to one another.
Bottom Photo: Asher and Clara grow closer.
Photo Credits: Pantelion Films
Q: Does Everybody Loves Somebody pass the Bechdel-Wallace Test?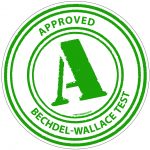 Yes. But surprisingly, only just.
Clara and her sister, "Abby" (Tiaré Scanda), share numerous conversations together, but most revolve around Clara's choices in love.