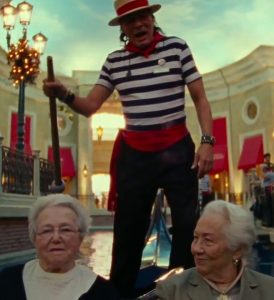 Ferne Pearlstein's spectacular documentary puts a spotlight on the humor in times of tragedy, specifically the Holocaust. Is it okay to laugh? Is it okay to find the light in the darkness, all these years later? The Last Laugh uses comedians from Carl and Rob Reiner to Sarah Silverman and Mel Brooks to examines both sides of the sensitive topic, the ever-present argument. (BKP: 5/5)
Review by Managing Editor Brigid K. Presecky
"You know, I speak about the Holocaust all the time, but I enjoy life. I am so happy that I have three great-grandchildren. Could Hitler imagine that I will survive and have three great-grandchildren? I mean, that's my revenge." Renee Firestone, a Holocaust survivor now 93-years-old, captures the essence of The Last Laugh, Pearlstein's documentary on the humor coming out of the horror during World War II.
Although the passage of time may not make things easier, it could very well make laughter a little louder. At least, that's what Mel Brooks experienced with "Springtime for Hitler," an infamous musical number from his satirical comedy, The Producers. "When I was a kid in the mountains, I would get a lot of laughs with Hitler," he remembers. "And a few Jews, after the show, would say, 'You know, that's not in such good taste.' And I'd say, 'I don't care. I really don't give a shit what's in good taste.'"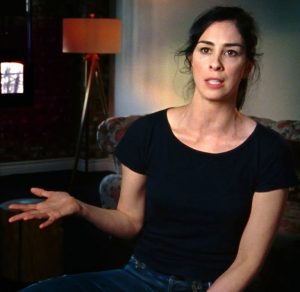 Brooks' experience is similar to the other countless comedians, including Gilbert Gottfried, Judy Gold, Robert Clay, Etgar Keret and Aaron Breitbart to name a few. Each gives a unique perspective on making light of the greatest tragedy in human history, mostly agreeing that laughter and light are the only things that can drive out the dark.
That sentiment is easier said than done, however, as Firestone walks around a Holocaust museum, recounting her horrific experience and death of family. This sequence transitions the audience from laughter to sobering silence, once again instilling both sides of the argument.
"Humor is the weapon of the week," Keret states, recalling the jokes made in mid-20th Century programs like The Three Stooges, Hogan's Heroes and material from The Marx Brothers. It's just one of the many profound one-liners that Pearlstein catches and stitches together throughout the 88-minute film. She poses questions still relevant in today's society and why we ridicule as a way of revenge; why we search for humor in times of enormous tragedy.
Firestone, like many survivors, is living proof that life goes on. Although you can never forget the trauma or the heartache, enjoying life in spite of those things is something to surely be proud of. If finding the humor in your own life is a struggle, look no further than Mel Brooks. "Comics are the conscience of the people," he tells Pearlstein. "Comics have to tell us who we are, where we are … even if it's in bad taste."
© Brigid K. Presecky (3/1/17) FF2 Media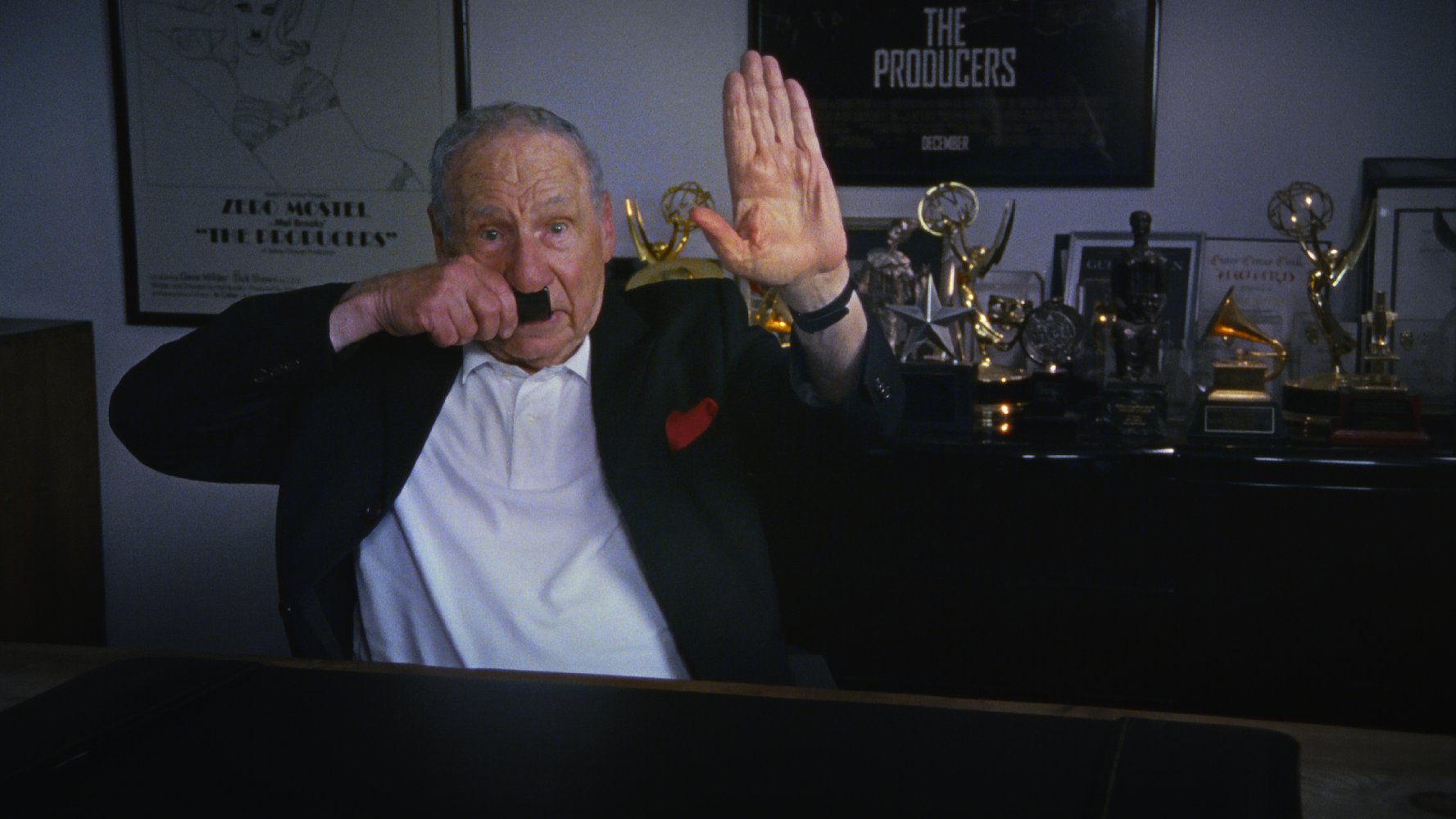 Top Photo: Renee Firestone visits Las Vegas
Middle & Bottom Photos: Sarah Silverman and Mel Brooks in The Last Laugh
Photo Credits: Tangerine Entertainment
Q: Does The Last Laugh pass the Bechdel-Wallace test?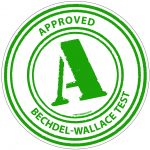 Yes!
Although it's a documentary, the main focus is on Holocaust survivor Renee Firestone and her family. They have multiple walk-and-talk footage throughout as she recalls her life experiences and attitude towards a brighter future.