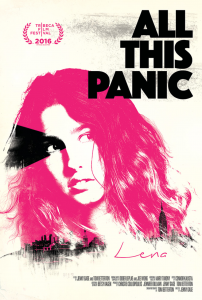 From director and cinematographer husband and wife team, comes All This Panic, the next installment in the "millennial coming of age" documentaries. This one, though, is different. Director Jenny Gage brings us into the inner lives of seven young women as they navigate hardships of life, including divorce, drugs, sexual identity and love over the course of three years. Beautifully shot and tenderly composed into a 79 minute film, All This Panic ultimately pleases both the eye and the heart. (RAK: 4/5)
Review by FF2 Intern Rachel A. Kastner
In All This Panic, we meet a host of young women growing up in New York City. Each character in the film has their own complicated transition into independence, marked with familial, financial and academic struggles. None of the tweens are more important than the other, as the film balances the lives of this group of friends. We meet sisters Ginger and Dusty, who are both "petrified of getting old," Lena, who painfully grows up in a home where neither of her parents are financially or emotionally stable, and Olivia, who, over the course of the film, realizes and confronts her true sexual identity. None of the issues are light and breezy, as teenage girls' lives are often portrayed in film and television. That being said, each has their own unique sense of humor, and the result is a wide cast that gives every member of the audience someone to bond with.
We are given a peek into the private lives of teenage girls in a delicate, unobtrusive manner. Often, documentaries might create an air where the subject
feels under a microscope, but the subjects of All This Panic remain comfortable and welcome the camera; they want to tell their stories, and are glad to have the audience's ear. So often they feel, as one girl remarks, "[the world] want[s] to see us, but they don't want to hear us."
Jenny Gage's film is her first foray into feature-length documentaries. It is a condensed story from 3 years worth of footage- similar to Boyhood, except real – and about girls. Aside from short scenes with a parent figure or a guy friend, there are almost no men in All This Panic. We watch Ginger, Dusty, and the others interact with each other just as they would were there no camera in the room. This is a testament to Jenny and Tom's ability to allow their subjects to feel 100% comfortable in the space. Their experience and background in fine art and still photography shine through the absolutely stunning cinematography that accompanies this sensitive film.
The group that Gage and Betterton worked with were all so remarkably different, yet their excitement and nervousness about the future brings them together, as they confide and rely on each other for help navigating the transition. And as the film wraps up, and we are left with incomplete stories and unachieved dreams, we are left hoping that each one will find their way.
© Rachel A. Kastner (3/30/17) FF2 Media
Top Photo: All This Panic Poster
Middle Photo: Dusty and a friend from All This Panic
Bottom Photo: Ginger from All This Panic
Photo Credits: Tom Betterton
Q: Does All This Panic pass the Bechdel-Wallace Test?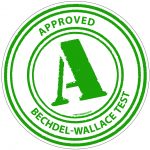 Yes!
The entire film is built on conversations between these young women, and they are LOVELY!