Based on Caren Lissner's best-selling novel, Carrie Pilby stars Bel Powley as a 19-year-old with a brilliant mind, muddled dreams and lack of social skills. When her therapist suggests she make a friend or go on a date, Carrie sets out to cross each item off of her "normal person" to-do list. Director Susan Johnson uses her stellar cast of Powley, Nathan Lane and Jason Ritter to tell a story about social isolation and justifications we make for our own behavior. (BKP: 4/5)
Review by Managing Editor Brigid K. Presecky
"Give humanity a chance. Someone might surprise you."
Carrie Pilby (Powley) is a girl genius who graduated Harvard at the ripe old age of 18. She reads dozens of books each week, lives alone in her paid-for apartment and lacks any personal connections aside from her therapist (an understated Nathan Lane).
With his advice, Carrie tries to make sense of the world: why people do horrible things, why everyone is sex-obsessed and how "normal" young adults behave. She's given a makeshift "to-do" list; tasks to be completed from Thanksgiving to New Year's Eve: things like buying a pet, going on a date and making a friend.
With the world as her oyster, or rather, New York City, Carrie tries her best to complete the tasks to the best of her ability. She brings home goldfish from the pet store, befriends her musician neighbor and finds a date in the classified newspaper ads (is that really a thing?)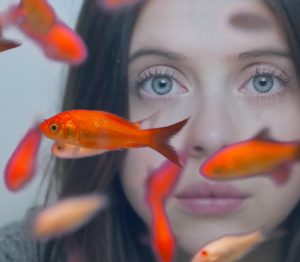 Viewers go along on the humorous journey, occasionally flashing back to Carrie's days at Harvard when the younger, more gullible version of herself got caught up with an ill-intentioned professor.
The sequences are used to great effect, helping viewers understand how the long-haired, studious nerd became the short-haired, hipster nerd. Screenwriter Kara Holden adapts the novel to into a solid feature-length story, for the most part, touching on aspects of Carrie's life that could have been expanded further.
Powley, in a role slightly less eccentric than Minnie Goetze in The Diary of a Teenage Girl, plays two different ages, subtly changing her performance to fit the time period and exemplifying Carrie's growth. Viewers root for her happiness, despite her social awkwardness and harsh judgments of the world – and the credit goes to Powley's unique embodiment of the character. Vanessa Bayer and Jason Ritter are welcome additions to any film in which they appear. Here, their screen time is limited to minor supporting roles as Carrie's co-worker and blind date, respectively, but both make the most of what they're given.
Certain aspects of the film feel like they are made for a storybook (like the cute neighbor, "Cy" (William Moseley) encouraging Carrie to dance with him in the streets), but despite the hand full of cliches, Pilby is a sweet indie treat. Despite the high IQ, this young woman's story can – and will – relate to anyone trying to find their way in the world. Some have big dreams; some don't. Some like raging parties; some don't. But most everyone has one thing in common: that metaphorical list in their pockets, reminding them that they are capable of more.
© Brigid K. Presecky (3/29/17) FF2 Media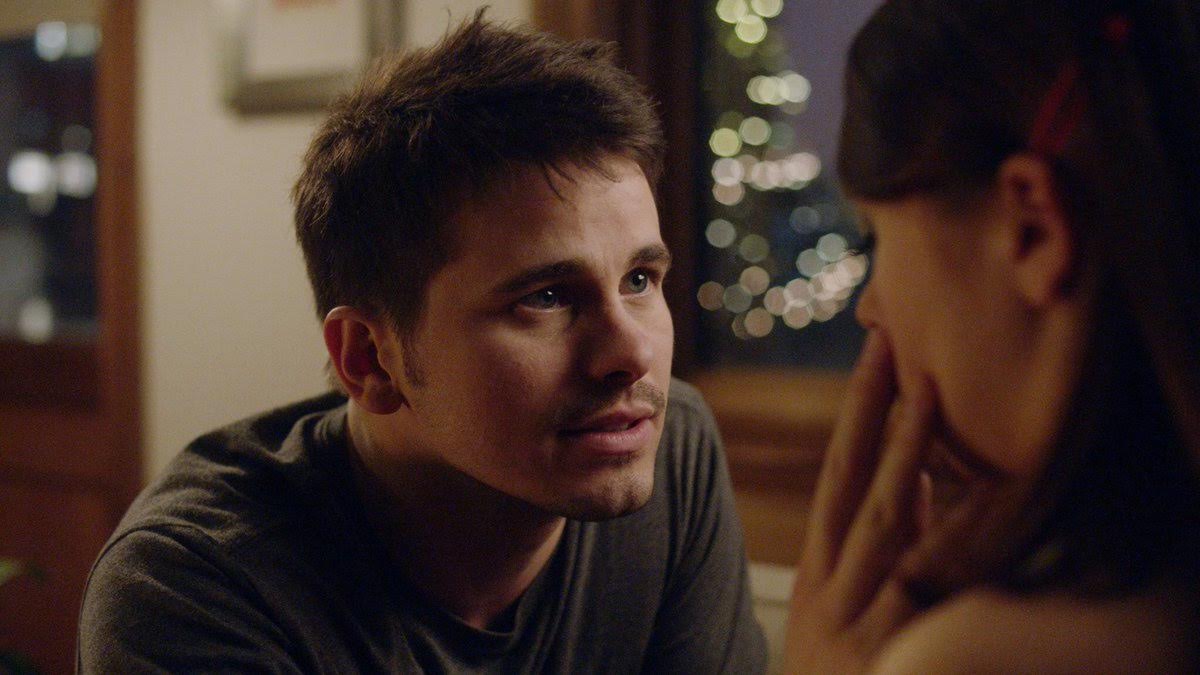 Top Photo: Bel Powley as 19-year-old genius "Carrie" dancing with her musician neighbor "Cy" (William Moseley)
Middle Photo: Carrie buys goldfish to cross a task off of her list 
Bottom Photo: Jason Ritter as "Matt," a blind date Carrie finds in the newspaper
Photo Credits: Braveheart Films
Q: Does Carrie Pilby pass the Bechdel-Wallace test?
Surprisingly, no.
Carrie has scenes with her new co-worker (played by Vanessa Bayer) but the entirety of their scenes revolve around love lives. Carrie mentions her mom's death and the seven years of aftermath, however, it never really passes the Bechdel-Wallace test.