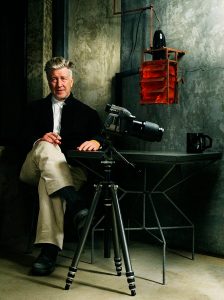 David Lynch is the Twin Peaks of people. You may already know this intellectually, but I guarantee it hasn't hit you with the full force that it will when you watch David Lynch – The Art Life. Co-director Olivia Neergaard-Holm and her collaborators allow Lynch and his art to speak for itself in this retrospective on David Lynch's less well-known work in visual art. (GPG: 5/5)
Review by FF2 Contributor Giorgi Plys-Garzotto
I didn't know this when I entered the theater, but David Lynch started out as a painter, coming to film through animation projects he began making while going to the Pennsylvania Academy of Fine Arts. Lynch describes his paintings as "organic, violent comedies. They have to be violently done and primitive and crude…" (Lynch, David; Lynch on Lynch) and I agree. He often writes sardonic messages onto his canvases that underline (or undermine) the moods he creates in the painting as a whole. The paintings themselves are mostly fingerpainted by Lynch, which gives his work a viscerally impressionistic style to match the rawness of the emotions presented therein.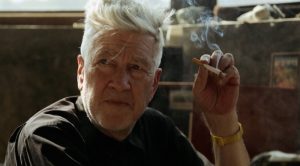 The content of the film can roughly be broken into thirds. One third is made up of shots of Lynch's paintings, sometimes through wide views, and sometimes panning over the more subtle details in Lynch's work. Another third of the film shows Lynch smoking in a studio, talking about his childhood and early adulthood. His anecdotes are often bizarre, and he speaks in a Midwestern accent, calling to mind the show for which he is most famed, and which is not mentioned once in the entirety of David Lynch: The Art Life. The remaining third of the film allows us to watch David Lynch making a decidedly impressive number of paintings in his studio—I don't know how long the documentary crew spent getting footage of him painting, but either they were camped out there for longer than I can guess or David Lynch is one of the most prolific painters of our time.
I was so sorry that I watched this film in a crowded theater, because there were multiple moments where I wanted to scream with exultation but was prevented from doing so by the rest of the audience. I don't know that I can give you a real description of why and how I loved this film so much, but I will try: this is a film that will endear itself to you, a film that will inspire you, a film that will give you so many feelings for this odd man and his fingerpaints that it will overwhelm you. Run, don't walk.
© Giorgi Plys-Garzotto (4/5/17) FF2 Media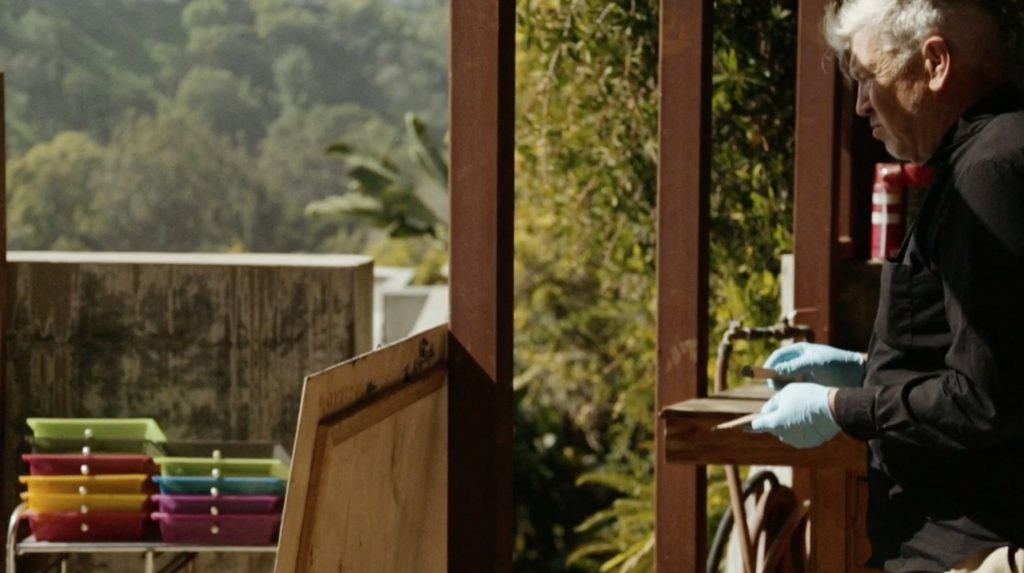 Q: Does David Lynch -The Art Life pass the Bechdel-Wallace test?
No.
The only person who talks in the film is David Lynch, who is a man. I think.
Top Photo: David Lynch, in his natural habitat.
Middle Photo: Lynch being interviewed.
Bottom Photo: Lynch preparing to work on one of his paintings.
Photo credits: Absurda.