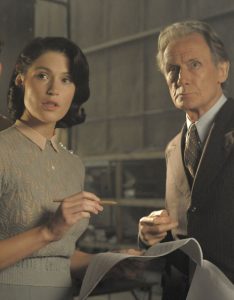 Screenwriter Gaby Chiappe adapts Lissa Evans novel Their Finest Hour and a Half into the finest hour and a half of cinema so far this year. A period piece in 1940s London, a romantic dramedy with an underlying feminist message and an utterly enjoyable cinematic experience. (BKP: 5/5)
Review by Managing Editor Brigid K. Presecky
"You and me are given opportunities only because young men are gone. But to turn our back on those opportunities … wouldn't that be giving death dominion over life?"
With men off to fight in World War II, "Catrin" (Gemma Arterton) becomes a screenwriter on a movie meant to lift the spirits of a mourning country. She's expected to provide the "slop," women's dialogue for the feature about British civilians rescuing soldiers in Dunkirk, a story based on "a hundred true stories."
While her artist husband disapproves of her new venture (even though she's paying their rent), Catrin finds a safe haven in the filmmaking division of the Ministry of Information, befriending snarky head writer "Tom Buckley," (Sam Claflin) and a crew both humorous and likable talent.
Arterton embodies the witty protagonist unafraid to be feminine and flirty, yet unapologetically brave. Her chemistry with charming Claflin makes Their Finest one of the greatest love stories portrayed in recent film history; a unique, earned and unforgettable. The characters act as equals rather than superior and subordinate, mirroring a workplace romance found in American television series like The West Wing's Josh and Donna or The Office's Jim and Pam.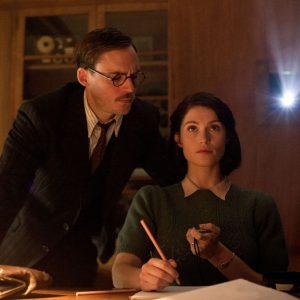 Fortunately, feminism and romance are never mutually exclusive, making Their Finest unable to fit in a pigeon-holed genre. Catrin struggles in a personal relationship, leaps and bounds through her career, makes friends, stands strong <insert every positive attribute here>. A character well-written, a performance perfectly executed.
What's most impressive, however, is Chiappe's injection of humor with Bill Nighy as pompous actor "Ambrose Hilliard," famously known for his role in a popular detective series. With juicy roles a scarcity, he agrees to play aging "Uncle Frank" and rounds out the supporting cast in an outstanding comedic role that adds light, humor and welcome reprieve in a wartime setting. Jake Lacy also punches up the comedy as a dim-witted American actor; a small plotline providing big laughs.
Danish director Lone Scherfig captures the movie-within-a-movie with ease, allowing viewers to effortlessly flow along with this heartwarming – and equally heartbreaking – experience. For both the characters and the audience, the background violence is a constant reminder of the treacherous times they live in and how art can strongly impact people's lives. Catrin's journey with the film crew encapsulates magic of movie-making and how storytelling becomes escapism when real life is too big of a burden to bear.
"If all of this stopped," Catrin says to Tom with tears in her eyes, "I'd miss it." I guarantee viewers will feel the same way.
© Brigid K. Presecky (4/6/17) FF2 Media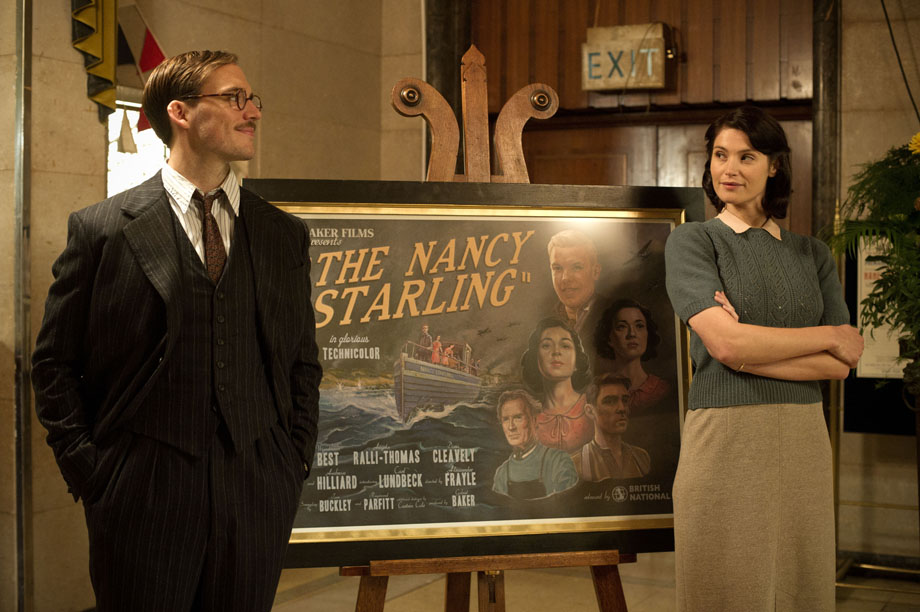 Top Photo: Gemma Arterton as slop screenwriter "Catrin" and Bill Nighy as washed-up actor "Ambrose Hilliard"
Middle and Bottom Photos: Arterton with Sam Claflin as "Tom Buckley"
Photo Credits: Transmission Films
Q: Does Their Finest pass the Bechdel-Wallace test?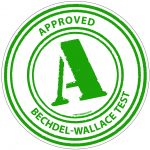 Yes!
Catrin researches the story by going out and interviewing two sisters, the British civilians who helped soldiers from Dunkirk. She also works with Rachael Stirling as "Phyl Moore," a member of the film crew.