True Confessions: I went into the Francesca Beale Theater at Lincoln Center wanting so much to love this film, but I must confess that when the credits finally started to roll, I packed up and left feeling baffled, confused and disappointed.
By The Time It Gets Dark purports to be about a young Thai woman who wants to make a film about student protests at Bangkok's Thammasat University in 1976 (protests which resulted in the deaths of dozens of demonstrators). To accomplish her goal, she asks to interview one of the survivors, a woman who is obviously much older than she is, but was approximately her own age in 1976.
Filmmaker Anocha Suwichakornpong begins to weave her spell with considerable skill, focusing on the faces of the two women and allowing them to talk unhurried, with long pauses and intriguing flashbacks. I was drawn in, eager to learn more about what had happened before, during, and after 1976.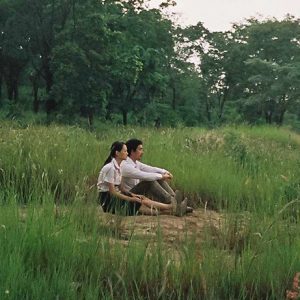 But no… Suwichakornpong chooses instead to veer off into artsy images that, while beautiful, seem minimally connected — at best — to the story I thought she wanted to tell.
By The Time It Gets Dark (Dao Khanong in the Thai language) won multiple awards in 2017 from the Thailand National Film Association including Best Picture, Best Director, and Best Editing, and has also done well on the international film festival circuit, so I am ready to believe the fault is all mine. That said, the actual watching of By The Time It Gets Dark made for a very long 105 minutes, therefore I cannot recommend it. (JLH: 3/5)
© Jan Lisa Huttner (4/15/17) FF2 Media
Character names? Actor names? I am sorry to say, I am not sure since IMDb provides minimal information. Photo Credits? Production Company = Electric Eel Films.
Q: Does By The Time It Gets Dark pass the Bechdel-Wallace Test?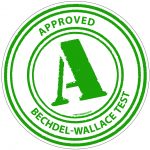 Happily this is one question about By The Time It Gets Dark that I can actually answer, and the answer is a resounding yes.
At least at the beginning, the young woman (the filmmaker) is asking the older woman (the protester) how she came to be involved in the protests, what she actually did as a student activist, and how she felt after the crackdown. I am so sorry the film did not continue to explore these questions because I really wanted to know the answers 🙁