Antarctica is known as the continent most hostile to human life, second only to Australia and so uninhabitable that most people forget that it is a continent at all. It is to this frozen tundra that has claimed so many lives that Ron Naveen travels with his crew to track the health of Antarctica's most populous resident: the penguin. Director Harriet Gordon Getzels delivers an informative, though at times unfocused, account of his expedition. (GPG: 3/5)
Review by FF2 Contributor Giorgi Plys-Garzotto
Ornithologist Ron Naveen's primary study is of the population and overall health of the penguins living on Deception Island, which lies a ways off the Antarctic Peninsula. His main activity there, and the origin of the title of the film, is to take a count of about how many penguins live there, and keep track of changes in the population. He and his crew spend months traveling to Deception Island just to count the penguins for a few days, when they congregate for their mating season.
His research doesn't just monitor the health of the penguin population, though. The condition of the penguins speaks to the health of the entire ocean's ecosystem. This is why the penguins' diet is another big concern of his: as krill start to die off due to increasingly polluted waters, scientists need to know if the penguins will be able to find other food sources. His research is a measurement of how penguins, and more broadly, oceans, are responding and adapting to climate change–a high stakes question for every life form on this planet, whether aquatic, amphibious, or completely terrestrial.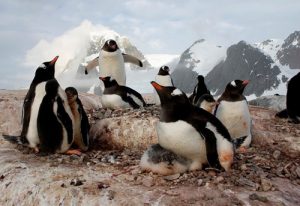 As the crew is journeying to the Antarctic, they catch a ride on a ship with a number of other explorers. Among them are historians studying the Ernest Shackleton expedition, including Shackleton's own granddaughter, and an author writing a book about Shackleton's second in command, Frank Wild. Naveen cites Shackleton as a major factor in the genesis of his obsession with the Antarctic, so he takes us along to the author's memorial service for Wild, where we see his ashes being ceremonially interred next to his captain Shackleton's.
While interesting and informative, caveats such as the memorial service distract from the film's main purpose, weakening its effect. The film also, confusingly, spends almost half its length on the journey to the research site! While stops at other penguin habitats gives the viewer ample time to see different types of penguins than the type Naveen studies on Deception Island, that time might have been better spent on film's main topic. Distractions aside, though, the views of the Antarctic landscape covered with penguins, combined with the knowledge that these views may soon be gone forever, are breathtaking and give this film more than enough to recommend it.
© Giorgi Plys-Garzotto (4/21/17) FF2 Media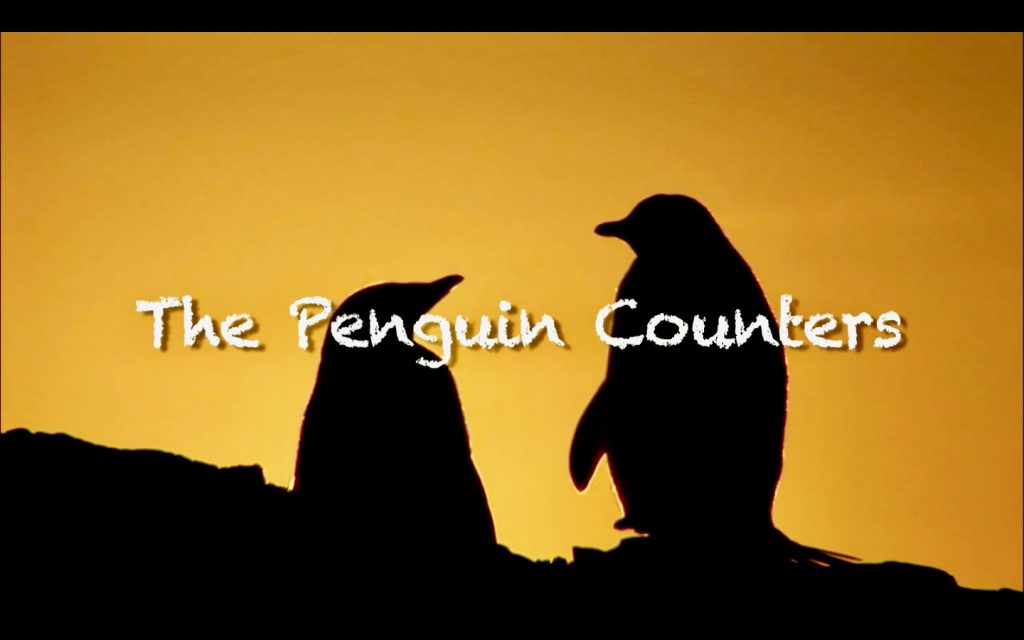 Top photo: Change we can believe in!
Middle photo: Some of the penguins Naveen counts.
Bottom photo: Promotional material for The Penguin Counters.
Photo credit: Getzels Gordon Productions.
Q: Does Penguin Counters pass the Bechdel test?
No. There's only one female crew member and she doesn't get a lot of screen time.