Written and directed by Sarah Adina Smith, Buster's Mal Heart is an Indie mystery thriller tracing three parallel storylines that intertwine in the most unexpected, surprising, and unusual ways. Rami Malek takes on the role of "Buster", a character of many dimensions, whose life we try to piece together scene by scene like an intricate puzzle. (KIZJ: 3/5)
Review by FF2 Intern Katusha Jin
Buster's first appearance is accompanied by the sound of gunshots being fired all around him whilst he, holding a rifle, runs for his life. After saying some mysterious words to himself over a campfire in a cave, Buster falls asleep, only to be awoken by the sound of, "Deputy Winston" (Toby Huss), yelling down a megaphone for Buster to turn himself in.
Rewind ten days to Buster eating dinner in an empty, fancy summer home, with long hair and a beard. He tidily makes the bed, folds the toilet roll after use, and rotates all the photographs on the wall upside-down. A TV news broadcast reveals that Buster has been wanted by police authorities for five years now, and is known as a danger to all residents of the area.
Suddenly the scene shifts, and Buster is now "Jonah", a loving, clean-shaven father with a beautiful wife, "Marty" (Kate Lyn Sheil), a daughter "Roxy" (Sukha Belle Potter), and holds a job working night shifts as a concierge at a
hotel. When an unknown, so-called 'exterminator', "Brown" (DJ Qualls), appears and begins sharing his prophecies of the second inversion, Jonah is sent spiraling down a psychologically disturbing path.
There is also a simultaneous third storyline on a little boat somewhere in the vast ocean, in an ambiguous time and place. Buster plays the role of the stranded castaway. He eats frogs that jump by him and drinks his own urine to survive, whilst shouting about giving up.
Writer/director Sarah Adina Smith tries to balance carefully between the pieces of a character's memory, mind, and life. She plays around with the audience as to what is real and what is not, and keeps everyone guessing and questioning through the entire movie. Although the film doesn't bring quite the satisfying ending most would like, it is ultimately about a character searching for the middle ground between freedom and conformity.
Even though I would not recommend this movie for a casual viewing because of its heavy themes and convoluted storyline, Rami Malek's range as an actor is extremely impressive, and the cinematography by Shaheen Seth, who poured heart and soul into the film, is certainly something to lookout for. Another special mention goes to Rachel Komar, music supervisor, and Mister Squinter, who created the music. Together they compiled the unnerving score that grounds the film in its tense and enigmatic moments.
© Katusha Jin (5/1/17) FF2 Media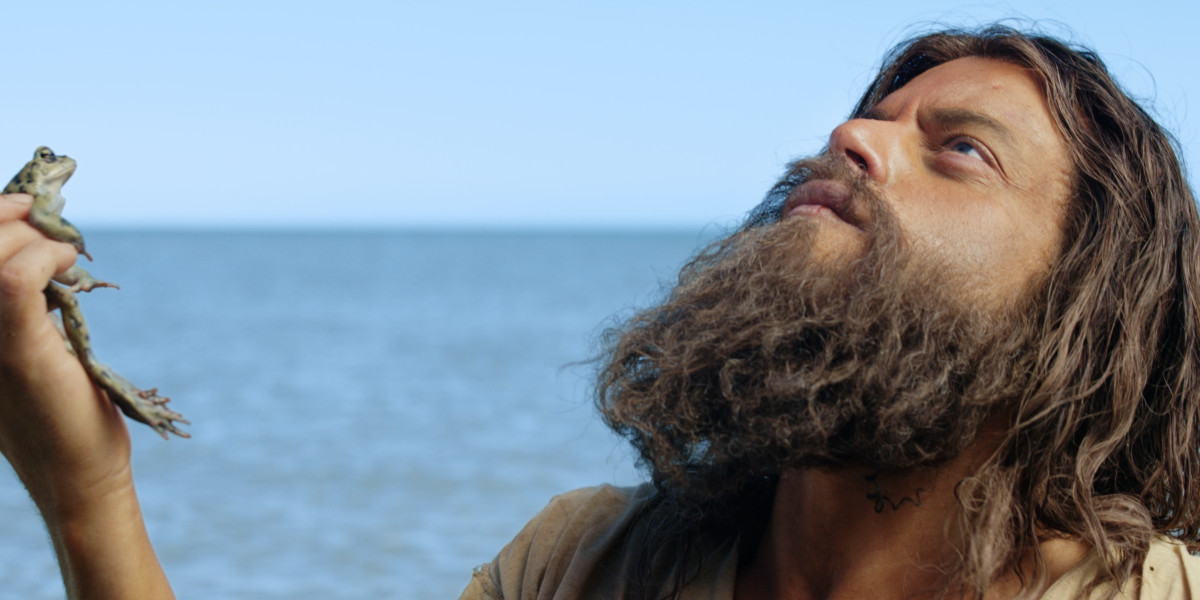 Top Photo: Buster's Mal Heart poster.
Middle Photo: Rami Malek as "Jonah", and Kate Lyn Sheil as his wife, "Marty".
Bottom Photo: Buster floating in a small boat in the ocean.
Photo Credits: Well Go USA Entertainment
Does Buster's Mal Heart pass the Bechdel-Wallace test?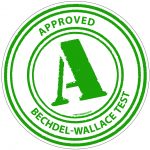 Yes.
While the focus of the film is on Buster/Jonah and mainly male characters surround him, when Marty and daughter, Roxy, stay at the hotel Jonah works at, they briefly talk about their pet frog and about mommy needing this vacation for a rest.