A Woman's Life depicts the life of a woman living in the 19th century—unfortunately, it is about as boring and unpleasant as the life of a woman in the 19th century. Director Stéphane Brizé fails to impress in this pretty but monotonous period piece. (GPG: 2/5)
Review by FF2 Contributor Giorgi Plys-Garzotto
We meet "Jeanne" (Judith Chemla) as a young woman about to be married. She is living with her parents when she meets "Julien" (Swann Arlaud), a young noble of substantially less means than her own family. When Julien wins her heart, she takes a chance on marrying him that sends her down a path of despair. I can't sugarcoat this: this "woman's life" has few pleasant moments. While Jeanne is happy with Julien at first, he soon begins a series of adulteries—adulteries that tend to be with Jeanne's best friends.
But Jeanne's terrible marriage doesn't last long! The husband of one of his mistresses kills Julien, the mistress, and himself, leaving Jeanne to raise her son alone. However, her trials are not over, for soon after his father's death, her son "Paul" (Finnegan Oldfield) begins refusing to go to school, and continues to act out into his adulthood, when he finds himself thousands of francs in debt. Finally, he elopes with a woman who Jeanne doesn't approve of, abandoning his mother as well as the family estate and surrounding farms. Predictably, his history of money troubles continues and soon he is asking for larger and larger sums—it would seem Jeanne's life is all about men taking advantage of her. 
Jeanne's terrible luck with men aside, one thing this film has to recommend it are a series of reflective, almost tone-poem like breaks in the flow of the story. The characters are able to breathe in these moments and the emotional resonance from these interludes carries the film in a big way. There are some beautifully lyrical voiceover segments for some, and others simply allow the characters to show their emotional states with behavior alone. These were by far my favorite parts of A Woman's Life.
You may be taken aback by another bold stylistic choice in A Woman's Life—the film's highly unusual aspect ratio. Instead of the wide frame so favored by most films today, A Woman's Life is in 4:3, traditionally a format for television programs as it is almost square. Maybe it's supposed to suggest how narrow women's lives were in this time? I have no idea! All I truly know is that I don't feel the cinematography benefitted from this choice–I didn't see much of interest being done with the differently shaped frame.
"Rosalie" (Nina Meurisse), Jeanne's maid, remarks to Jeanne towards the end of the film that "life is never as good or as bad as you think." Well, from where I'm standing, both Jeanne's life, and this film, were still pretty bad.
© Giorgi Plys-Garzotto (5/7/17) FF2 Media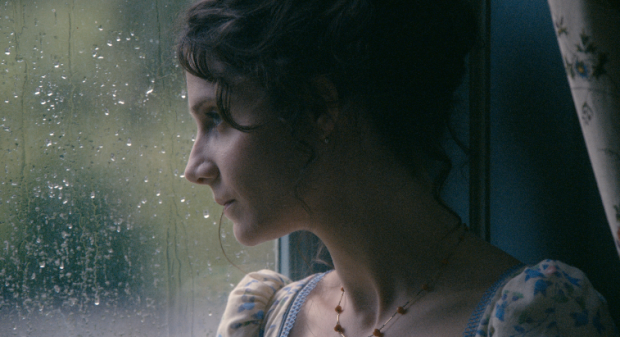 Top photo: Jeanne and Julien courting.
Middle photo: Jeanne reflecting.
Bottom photo: Jeanne grieving her husband.
Photo credit: TS Productions
Q: Does A Woman's Life pass the Bechdel test?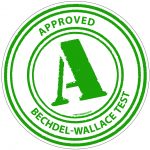 Yes!
Jeanne talks about things other than a man with both Rosalie and Madame de Fourville.