Shaina is a visitor from the future trapped in a hostile world and longing for home. Like ET, she has powers beyond our own, but she still needs ordinary humans to assist her with "activities of daily living."
Filmmaker Ela Thier wrote a screenplay with a perceptive take on our era (which she calls "The Great Despair"), but director Ela Thier made a crucial error when she decided to cast herself in the lead role. Although I am sure she lacked the resources to create Shaina from scratch — like Steven Spielberg created ET — she needed an actress with skills beyond her own to achieve her goals. (JLH: 3/5)
Review by FF2 Editor-in-Chief Jan Lisa Huttner
"Shaina" (Ela Thier) is a scholar from the middle of the 3rd Millennium with a specific interest in a historical period that her research refers to as "The Great Despair." So she travels back in time approximately 600 years or so — give or take — to have a look/see… only to find herself trapped in a hostile world and longing for home.
Unlike Steven Spielberg's 1982 classic E.T. the Extra-Terrestrial, Tomorrow Ever After has no "Elliott" character with all his 20th Century nuclear family issues. In fact, there are no children at all in Tomorrow Ever After (which makes one wonder how humanity makes it to the future). Instead, Shaina meets only young adults like herself with young adult problems (relationship problems, job problems, drinking problems).
There are poignant moments in Tomorrow Ever After in which Thier-the-Director captures urban malaise with great effectiveness. And kudos to Thier-the-Screenwriter for coming up with the label "The Great Despair." This enervated period right after The Great Recession may be hard to recall after a few years of life in Trumpsylvania. All the more important, therefore, to show this part of "how we got here" story.
IMHO, far too much attention has been given to who voted for Donald J. Trump in 2016, and far too little attention has been given to who did not vote for Hillary Rodham Clinton in 2016. "The Great Despair" is as good a way as any to describe why so many people lacked lack the physical, mental, and moral vigor required to believe that their votes actually mattered. Ironically, Tomorrow Ever After opened just after President Trump marked his 100th day as America's 45th President. People are protesting. People are marching. People are suddenly energized — too late — by their resistance.
Unfortunately, Thier-the-Director made a grave error when she cast herself as Shaina. She simply does not have the acting chops to carry the role, nor does she have the onscreen charisma required. I am sure that Steven Spielberg spent a great deal of money on the special effects required to make ET so endearing. I am sure Thier worked in opposite financial circumstances. But I am also sure her skills are much better suited to being the creative force behind the scenes.
All of her actors take her direction well. Nabil Viñas is compelling as "Milton," a man who mugs Shaina and then ends up befriending her. And Memo is also very good as Milton's friend "Antonio," the man Shaina lives with temporarily after Milton's girlfriend "Imani" (Ebbe Bassey) throws her out of their apartment. That said, backstories were thin and I was never quite sure how Milton and Antonio actually knew one another (since Antonio is depicted a recluse who is afraid to leave his apartment).
Shout-Out also to Jayne Maginot who plays her small role of a nurse (at Bellevue?) with maximum compassion. She isn't on screen very long, nevertheless, she is one of the most believable characters in the story. "Nurse Linda" stands in for all those people who go to work everyday and, against all odds, do their utmost year after year to care for others less fortunate.
© Jan Lisa Huttner (5/5/17) FF2 Media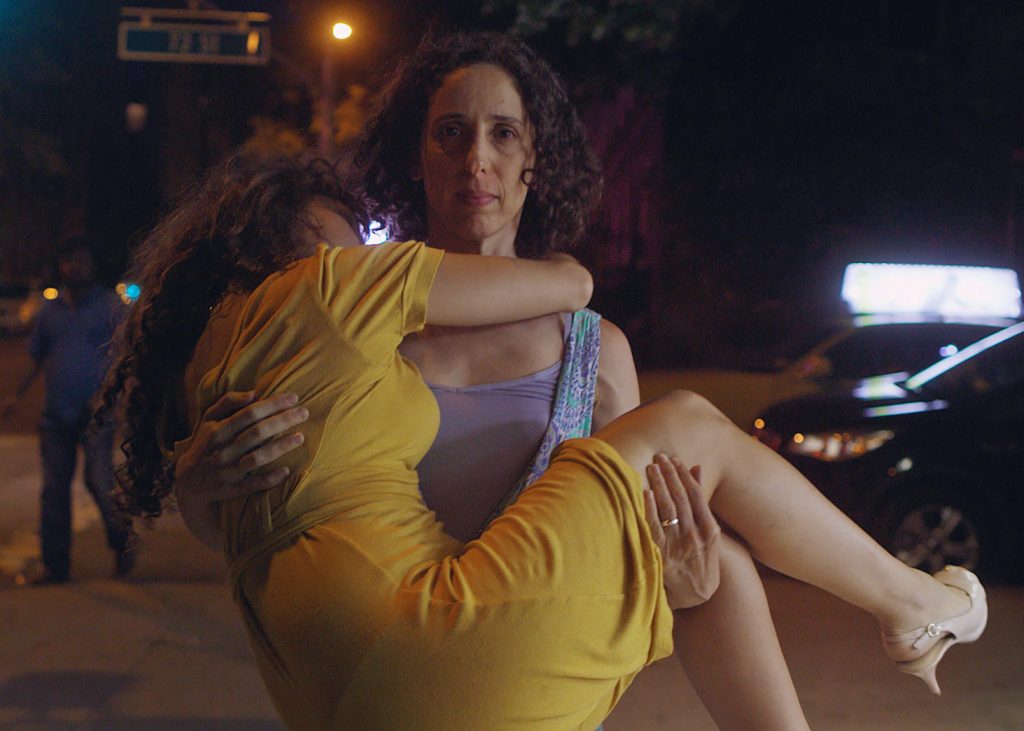 Top Photo: Ela Thier as "Shaina" finds herself longing for home.
Middle Photo: Shaina with "Antonio" (Memo).
Bottom Photo: Shaina saves "Ava Shaw" (Daphna Thier) from "The Great Despair" and in so doing, also saves herself.
Photo Credits: Milton Kam. Courtesy of Thier Productions, Inc.
Q: Does Tomorrow Ever After pass the Bechdel-Wallace Test?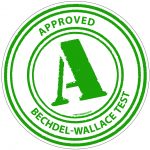 Absolutely!
Shaina interacts with several female characters including Imani, Nurse Linda, and a sad drunk named Ava Shaw (who Shaina suspects is one of her ancestors). Never once in any of these encounters do women talk about men.
One more thing…
Ela Thier was born in Israel, but came to the USA with her parents as a tween. I know this because I reviewed her lovely film Foreign Letters a few years back when it was one of my Top Picks in the Chicago Festival of Israeli Cinema.
Although Thier doesn't make a big issue of this in biographical factoid in Tomorrow Ever After, she does create a moment in which someone asks if Shaina is a Jewish name, and Shaina immediately affirms it. "I'm Jewish," she responds with delight. Since I am also Jewish, it was nice to hear that there are still Jews in the future. Some days, I have my doubts…