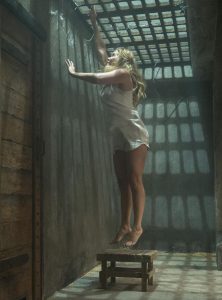 Snatched, written by Katie Dippold, is a heartwarming yet outrageous comedy about mother/daughter pair, "Linda Middleton" (Goldie Hawn) and "Emily Middleton" (Amy Schumer) who, unsuspecting of a handsome stranger, get abducted while on vacation in South America. It was supposed to be a mother/daughter bonding trip in Ecuador, but once they become the target of the cartel, their trip turns into a fight for their lives. (EBT: 3.5/5)
Review by FF2 Contributor Elyse B. Thaler
Snatched begins with "Emily" (Amy Schumer) exhibiting her usual recklessness as she spends the entire shift at her retail job browsing through clothing for her to wear on her upcoming trip to Ecuador. However, when her boss notices this behavior, Emily finds herself without a job.
Yet, not even losing her job can dampen Emily's mood because of her excitement for the upcoming trip. As much as she is looking forward to parties, drinks, and paradise, she also can't wait to spend a romantic vacation with her loving boyfriend, "Michael" (Randall Park).  Unfortunately for Emily, it turns out the love is one-sided when Michael breaks up with her just a few days before they are supposed to leave for Ecuador.
Now Emily must not only deal with the heartbreak of a broken relationship, but she must also find a new travel partner as the trip tickets are non-refundable.
Emily takes refuge in her mother,  "Linda's" (Goldie Hawn) house while she desperately shuffles through her options for a potential travel mate. After being turned down by everyone she asks, Emily has an epiphany while sorting through her mother's things. She realizes her mother is lonely and starts to feel the beginning pangs of guilt that perhaps she has not been the best daughter.
So, reluctantly, Emily asks Linda to accompany her on what would have been a romantic vacation in Ecuador.
Though Emily is laid-back and reckless, Linda is the epitome of an over-protective and constantly worrying mother, scared of anything unfamiliar to her lifestyle. But for her daughter, she reluctantly agrees to go. The two of them on vacation in South America, what could possibly go wrong?
It turns out the answer to that question is everything.
It is instantly clear that Linda and Emily's versions of vacationing are polar opposite. So, it is not at all surprising when Emily goes against her mother's wishes by opting to take a daytrip away from the safety of the resort with a stranger, "James" (Tom Bateman), she met at the resort bar.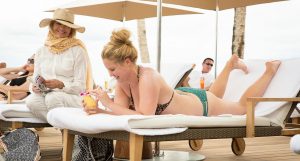 In the beginning, Emily's fling feels like a fairytale, but it quickly turns horrific once it becomes clear that the date is a ruse to kidnap both her and her mother. The two women find themselves held captive for ransom by a man named "Morgado" (Oscar Jaenada) and his gang.
Through sheer luck, Emily and Linda are able to escape. However, the bad guys are always just one step behind them. On the run in a strange country where every turn brings on a new obstacle, the odds seem stacked against them that they will ever make it out alive.
Snatched is one of those films that most viewers go into without expecting too much. You hope to laugh, you even hope to laugh a lot, and any other emotional tugging of heartstrings is simply a bonus. In this way, Snatched succeeds. As long as you are prepared for raunchy humor, and familiar with Schumer's comedic style, then this film will not disappoint.
Schumer creates a character in Emily that is an often-unseen female character in film, in that while her behavior is cringe-worthy, we all relate to her on an imperfect human level. She is messy, she curses too much, but she loves her mother fiercely.
It is this mother-daughter relationship between Emily and Linda that makes the film more than just a series of jokes. There is a love and a bond between the two women that is powerful enough to make the viewer root for them on their journey. Schumer and Hawn are the perfect example of how two women can share the screen as teammates and not competitors. It is refreshing to watch and all too rare in film.
While Snatched is far from a perfect film, this is easy to overlook because it is also unapologetic about its shortcomings. Self-aware, the film knows that it is predictable; that it is cliché.  All Snatched wants to do is make you laugh while telling the story of a mother and daughter who have drifted apart, but through an epic vacation where everything goes wrong, they are reminded of how much they mean to one another. Katie Dippold wrote a smart script that reminds us all that time is precious and life is uncertain so we should never hesitate to express our love to the important people in our lives. All this, plus hilarious lines and situations, makes it easy to get snatched up by the adventure that is Snatched!
©Elyse Bunt Thaler (5/25/17) FF2 Media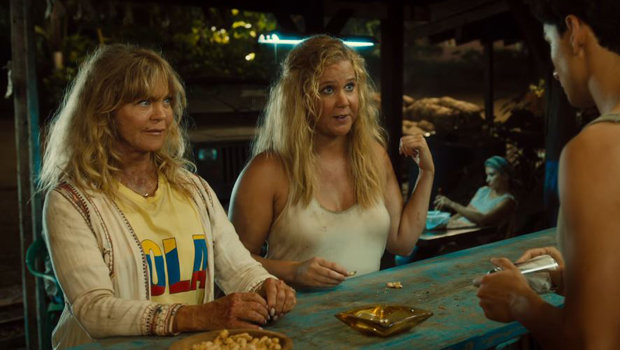 Top Photo: Emily tries to escape.
Middle Photo: Linda and Emily relaxing by the pool.
Bottom Photo: Linda and Emily find a moment to bond even amid danger.
Photo Credits: Florian Ballhaus
Q: Does Snatched pass the Bechdel-Wallace Test?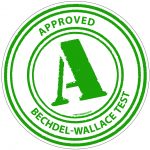 Yes.
The film's focus is on the relationship between mother and daughter, and what they mean to one another.