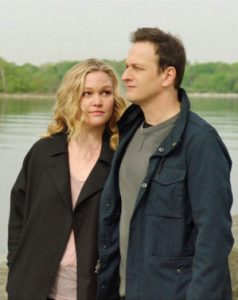 The Drowning is a psychological thriller that keeps the viewer guessing and still manages to surprise—based on the novel by Pat Barker and directed by Bette Gordon, this tightly plotted tale of obsession is a tour de force. The performances and soundtrack are especially of note! (GPG: 4.5/5)
Review by FF2 Contributor Giorgi Plys-Garzotto
While out on a walk with his wife, "Tom" (Josh Charles), a child psychologist, saves a stranger from drowning–only to later discover the stranger is a boy named "Danny" (Avan Jogia) who he gave testimony on fifteen years ago when he was being tried for murder. Danny was recently released from prison with a new identity, and he claims Tom helped wrongfully convict him of the gruesome crime he spent fifteen years in jail for. To make up for it, he wants Tom to help him get his new life on track.
Tom is disturbed by Danny's claim, as it stirs up doubts about the case that he had buried long ago. As Danny begins inserting himself into Tom's life, the guilt compels Tom to allow it to happen. Tom does not seem to realize what he's getting into until he is pulled in over his head.
Tom begins to investigate Danny's case from fifteen years ago, unsure of whether he still believes what he told the court. We hear that Danny has always been charming and manipulative, bending teachers, social workers, and other children to his own ends. Tom even learns that a fellow psychiatrist has been seeing Danny as an unofficial patient, and has become one of his biggest advocates. Even Tom's wife "Lauren" (Julia Stiles) begins to be charmed by Danny as he befriends her under his new identity "Ian Wilkinson," and Tom's disquiet at this development begins to drive his marriage apart.
The film's tangled plot comes undone slowly and deliberately, as both Danny and Tom are increasingly obsessed with what happened, Danny by his past and Tom by his guilt. Their investigations into the past end up putting both of their presents at risk, leading up to a conclusion that fits in one final twist just when you think it's finished.
The Drowning isn't a who-done-it or a why-done-it, but rather the aftermath to a crime where the question is how the past will resolve itself and how the characters will ultimately manage to live with what they've done. It also maintains a syncopated pace with its sinister score and the meditative, lingering shots that serve as end notes to the taut drama of its scenes. Definitely worth a watch!
© Giorgi Plys-Garzotto (5/14/17) FF2 Media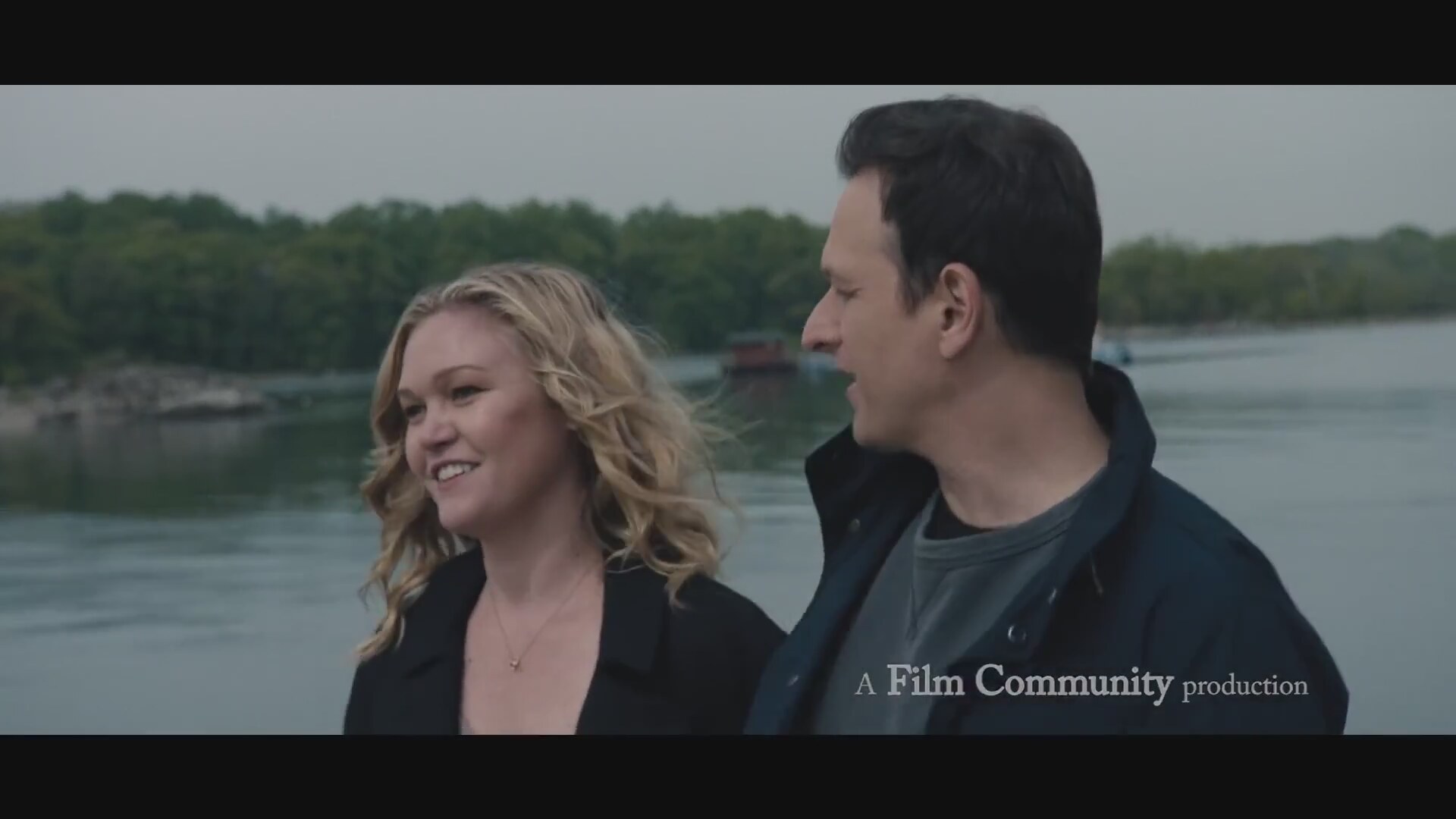 Top photo: "Lauren" (Julia Stiles) with "Tom" (Josh Charles).
Bottom photo: Tom and his wife Lauren are out on a walk.
Photo Credit: The Film Community
Q: Does The Drowning pass the Bechdel test?
Unfortunately, no. The only significant female characters are Tom's wife, who has a decent subplot of her own regarding her artistic career but ultimately serves his story, and a female psychiatrist who mainly provides additional information on Danny. Neither talk to each other.