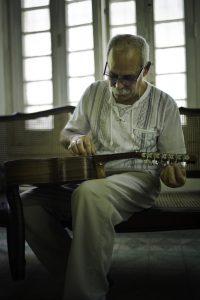 Lucy Walker's Buena Vista Social Club: Adios is a sentimental farewell to a musical group that brought Cuba's culture to life for viewers in the 1999 film Buena Vista Social Club. With moments of pure fun and others of sad contemplation, Walker's film is a reflection of changing times, but also a love letter to capturing the importance of music in every time period. (GEP: 4/5)
Review by Social Media Manager Georgiana E. Presecky
Wim Wenders' 1999 documentary Buena Vista Social Club featured the work of Omara Portuondo, Manuel Mirabal, Barbarito Torres and Eliades Ochoa following their smash hit album in 1997. Lucy Walker's follow-up Buena Vista Social Club: Adios is a poignant look back at their influence, and provides a fresh take and summary for those who aren't familiar with Wenders' critically-acclaimed piece.
Not seeing the original film certainly doesn't take away from the experience Walker and the musicians provide, because it gives them a chance to look back at their success and the joy they brought people through their talent. The retrospective is a refresher for those who weren't around to hear the group's original album, and will likely be a fun jaunt to the past for those who were. Though 18 years might not sound like a long time, the differences in Cuba's political place since the death of Fidel Castro has created a whole new atmosphere—a different lens through which the BVSC can look back on the impact they had on their culture, and still do.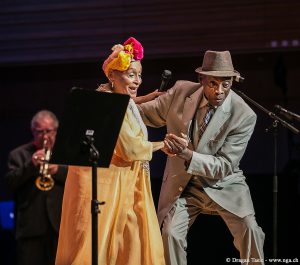 It's rare for a documentary to be much fun—most tackle sensitive topics or serious issues. They seek to educate about sometimes-sobering realities, and it was unbelievably refreshing to listen to the BVSC's music, watch their performances and feel uplifted. It brought people joy, and the featured players' memories of it are just as joyful (though imperfect, because everything is). Come for the upbeat tunes and the jovial but reflective reboot tour, but stay for the stories and memories.
Music is such a strong component of sense memory—we hear a song and remember being younger or being sad or being extremely happy. We're transported to summer we learned to drive and the earworms that crackled through the car speakers, or the song in our earbuds when we boarded the plane for a great vacation or the ride back to college after winter break. For some of us, (*ahem*) it's Taylor Swift's Red album or Carole King's Tapestry. But for many, it was Buena Vista Social Club producing a sound they'd never heard before, a sound they want to revisit almost two decades later, whether critics deem it necessary or not.
Walker's work does have its sad points, as do most tales of growing older and watching things fade and change with the times. Yet somehow it's never overly sentimental or depressing, but instead a hopeful reminder to treasure the music and the time in which you first heard it—even if that time is now.
© Georgiana E. Presecky (6/1/17) FF2 Media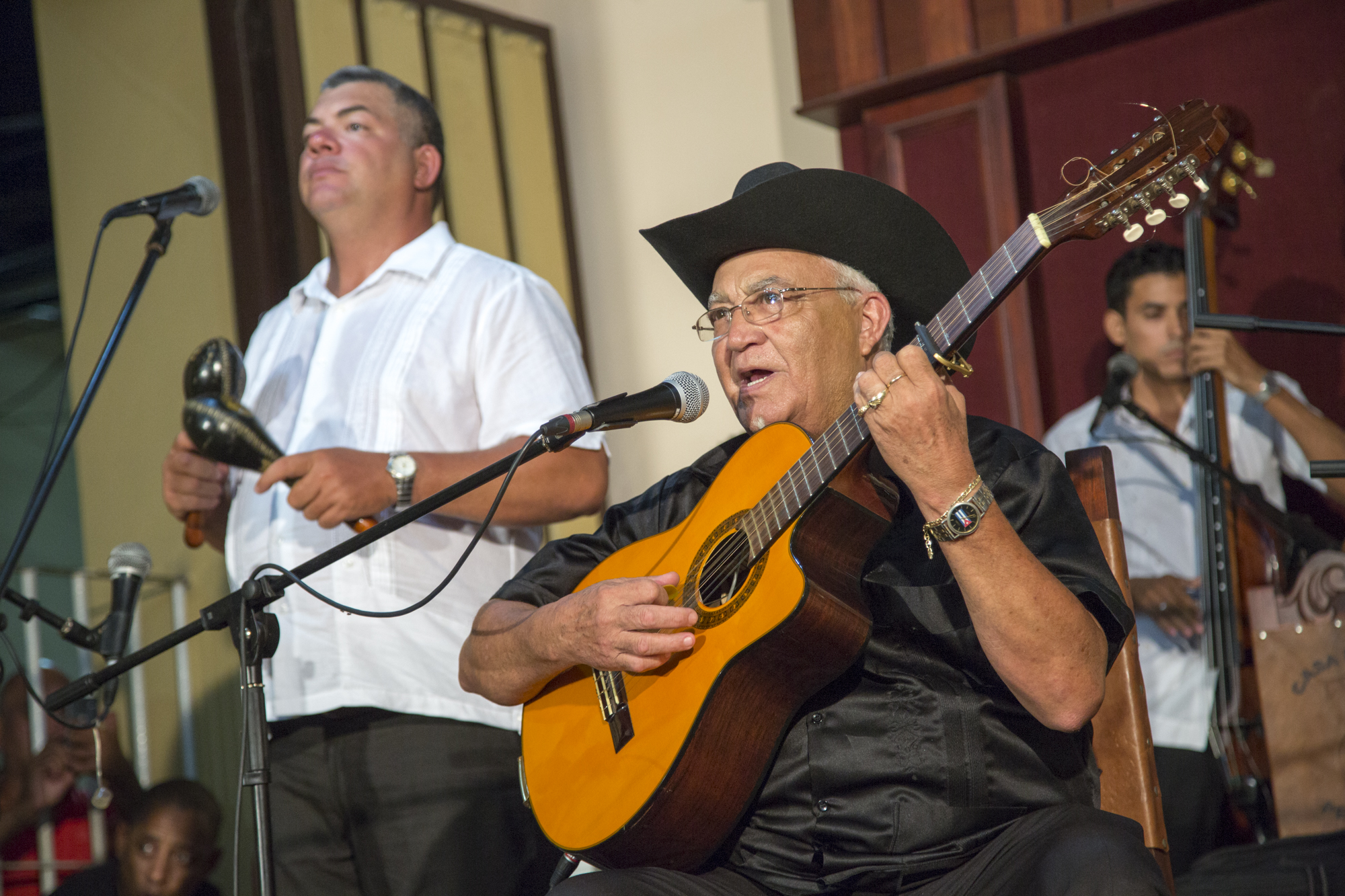 Top Photo: Barbarito Torres plays the laúd.
Middle Photo: Omara Portuondo and Papi Oviedo can't stop the feelin'.
Bottom Photo: Eliades Ochoa performs on the guitar.
Photo Credits: Broad Green Pictures
Q: Does Buena Vista Social Club: Adios pass the Bechdel-Wallace test?
Nope…