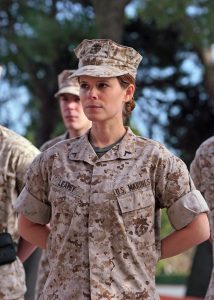 Kate Mara gives a beautifully modulated performance as a young woman who finds her life's purpose as a member of the US Marine Corp's K-9 unit. Partnered with Rex — a ferocious German Shepherd who is as much a canine misfit as Megan is a human misfit — Megan goes to Iraq, saves lives, wins medals, and finds her way back from war.
A triumph for director Gabriela Cowperthwaite (making her feature film debut) in collaboration with screenwriters Pamela Gray and Annie Mumolo. Together, these women and the entire cast and crew deliver one of the best film of 2017. I am agog! (JLH: 5/5)
Review by FF2 Media Editor-in-Chief Jan Lisa Huttner
Your name is Gabriela Cowperthwaite, and for over a dozen years, you build a career as a documentary filmmaker writing/directing/producing for ESPN, National Geographic, Animal Planet, Discovery, and History Channel.
Then you get your big break. After reading a 2010 story in Outside magazine about a killer whale named Tilikum, you take aim at Sea World and your film Blackfish quickly becomes one of the highest grossing documentaries of all time.
What do you do next? Do you go to Disneyland? No! If you are Gabriela Cowperthwaite, you set your sights on Kathryn Bigelow's celluloid ceiling busting film The Hurt Locker and head for Iraq!
Now don't get me wrong, I loved The Hurt Locker. I campaigned very hard for it, and I was jumping up and down screaming my head off with joy the night Kathryn Bigelow became the first woman to receive a Best Director Oscar from AMPAS. But even so, there was always a worm in this apple — a murmur of protest in my heart for giving the first Best Director Oscar to a woman who directed a film that had no women in it.
As I said in my review for WomenArts: "A distinguishing feature of the War in Iraq is the relatively large presence of women in combat and support roles (including the appearance of women's names and photos in stateside death lists). Therefore, I am a bit surprised that Kathryn Bigelow didn't show any female combatants in The Hurt Locker, even though she has created powerful women characters in almost all of her prior films. This is not a criticism of The Hurt Locker, just an observation." This review was posted on 7/7/09 (when Summit dumped it in mid-summer with no hope of success), so I never blamed Bigelow. I always blamed AMPAS and a world obviously hostile to films by woman, and worse yet films by women about women.
So kudos to Gabriela Cowperthwaite for using her Blackfish power to make the BioPic Megan Leavey! In her first narrative feature, Cowperthwaite takes us back once more to that heart of dessert darkness and rights the wrong. She tells a remarkable story of commitment, love, and redemption from the female POV, finally healing the hole left open in my heart by The Hurt Locker. What a dazzling, multifaceted act of faith!
Cowperthwaite's first step forward was casting Kate Mara (an actress who has also been working diligently at her craft for many years now) as her star. When we first meet her, Megan Leavey is a young woman who can find no niche for herself in the place that is supposed to be her home. So she does something that totally surprises her mother: she enlists in the United States Marine Corp. At first, the rigorous training absorbs all of Megan's angst, but even once she knows she will succeed physically, she is still searching for an emotional comfort zone.
Then Megan meets Rex and these two brittle, lonely souls connect. 
Rex is a bomb-sniffing member of the K-9 unit. He's more than a German Shepherd, he's a ferocious warrior who refuses to be manhandled. Ironically, Rex seems to have been waiting all his life for someone with a more gentle touch. Rex and Megan — born for each other — are deployed to Fallujah in 2005 and to Ramadi in 2006. On the ground in Iraq, they save many lives and win their share of metals. To learn how and why, you must see Megan Leavey for yourself.
Of course, there was another barely voiced problem with The Hurt Locker, many women — even women who watched Bigelow the night she received her Oscar and cheered her on — actually refused to see The Hurt Locker because they thought it would be too violent. (This is something I specifically addressed in my review for WomenArts). So kudos to Cowperthwaite once again for collaborating with Pamela Gray and Annie Mumolo (as well as actor Tim Lovestedt) on the Megan Leavey screenplay.
Gray and Mumolo have both written women-focused screenplays which combine style and substance. Mumolo is best-known for the heap of nominations she received for the Bridesmaids screenplay she wrote with Kristen Wiig. Gray, while not as well know, wrote one of my own all-time favorite films A Walk on the Moon. In their hands, the tragic story of American involvement in Iraq is humanized, with consequences for all to see.
© Jan Lisa Huttner (6/8/17) FF2 Media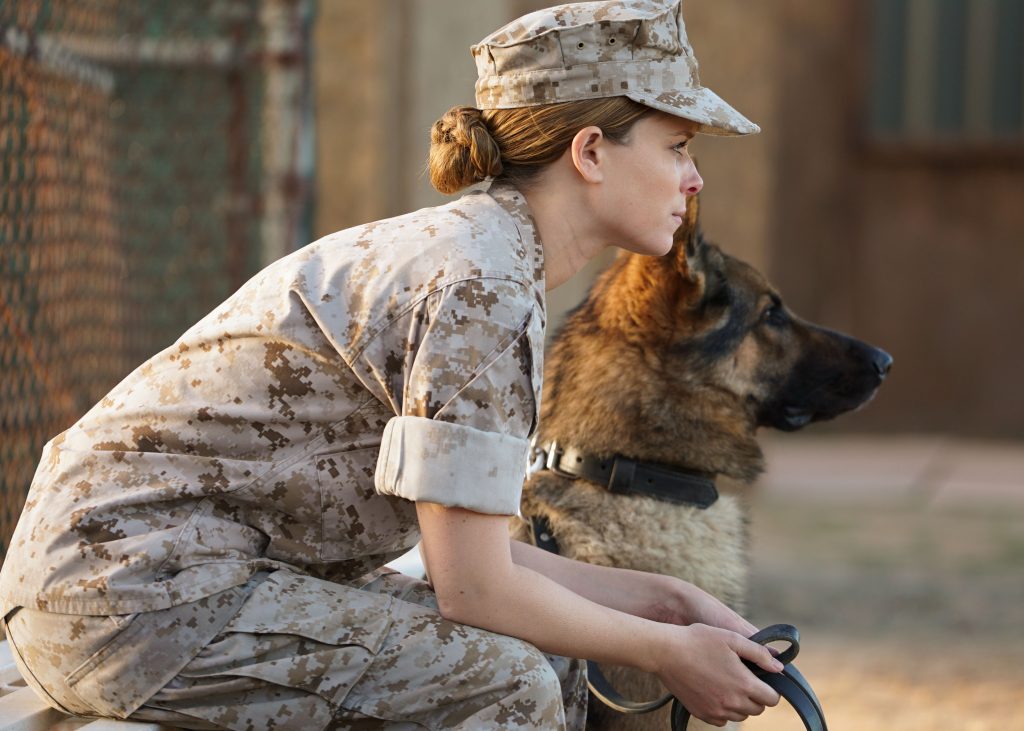 Top Photo: Kate Mara as Corporal Megan Leavey, USMC.
Bottom Photo: Megan (Kate Mara) during a training session with Rex.
Photo Credits:  Jacob Yakob / Bleecker Street
Middle Photo: The real Megan Leavey with the real Rex. Photo provided by Megan Leavey herself for use by the NY Daily News.
Q: Does Megan Leavey pass the Bechdel-Wallace Test?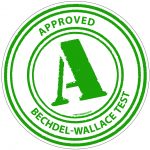 Yes! When Megan and her mother Jackie (played by Edie Falco) squabble, it's never about a man.
Beyond that, we don't know much about Jackie. We don't know why she separated from Megan's father Bob (played by Bradley Whitford as a pretty nice guy), nor do we know much about her new mate Jim (played by Will Patton even though he is wasted on the edge of the frame).
Since these are three acclaimed actors, one has to believe that they are on board to support the project, because none of them really get to spread their wings. Still they add a solid platform–individually and collectively–for Megan's slow but steady maturation.
Credit for photo of Kate Mara with Edie Falco (above): Michael Tacket / Bleecker Street