The people who were young when Pixar released Cars in 2006 aren't kids anymore, and screenwriters Kiel Murray, Bob Peterson and Mike Rich drive that notion home in Cars 3. (Get it? Drive?) The third film in this underrated franchise has veteran racer Lightning McQueen (Owen Wilson) pondering his next move as he finds himself unable to keep up with the competition. (GEP: 4/5)
Review by Social Media Manger Georgiana E. Presecky
It's out with the old and in with the new in Cars 3, in which Lightning McQueen is no longer faster than fast. Though he's come a long way since we first saw him as an arrogant rookie in Jon Lasseter and Joe Ranft's first installment, his fellow racers are becoming more technologically-advanced and seemingly impossible to beat. Lightning refuses to believe he's too old to stay in the game, sending him on a film-long quest to figure out how he can remain a part of the sport he loves.
This story unfortunately takes him away from the forgotten town of Radiator Springs, the most charming part of the original Cars. This delightful little community is what made that film, in my opinion, the most underrated of all Pixar's genius offerings, and I'm thankful that its main street is immortalized at Disney's California Adventure. In Cars 3, Lighting is barely there, splitting his time between the racetrack and a spiffy new training center owned by his new sponsor.
Instead of spending time with Sally (Bonnie Hunt), Mater (Larry the Cable Guy) and the gang, Lightning learns a new lesson from his trainer, Cruz Ramirez (Cristela Alonzo), who has dreams of becoming a racer but never believed in herself enough to make it happen. The parallels between Lightning's relationship with Cruz and the journey he took with his old mentor Doc Hudson (the late, great Paul Newman) aren't subtle, but that doesn't make them any less meaningful. Lighting and Cruz work together to bring him up to speed (sorry, I can't resist) in the world of racing, but she ends up learning just as much as he does. Some might say "yawn," but I say they're cynical.
Though the plot initially feels like a sad reminder of our society's out-with-the-old tendencies, it quickly becomes a more hopeful, Pixar-y tale: sometimes in-with-the-new doesn't have to be a bad thing. McQueen's bright colors, cool moves and fast races will thrill today's kids, as they did in the original. (We'll just pretend 2011's Cars 2 never happened.) But the idea of being left behind in favor of brighter, shinier new models will resonate with adults – especially young adults who were rookies when McQueen was, and suddenly find themselves on a grown-up racetrack. 
Disney-Pixar films are always beautifully-animated, and the Cars universe is another classic case of getting lost in a world of inanimate objects. We're not inside Riley's mind or Andy's room, but I'd argue that those who can't appreciate Cars 3 didn't give the original film enough credit.
Maybe I'm just being sentimental. Many people don't see what's great about the Cars franchise when weighed against Pixar's other great stories, and that's OK. Not many saw what was great about Radiator Springs either, passing it by for what they thought were bigger, better roads.
© Georgiana E. Presecky (6/16/17) FF2 Media
Middle Photo: The Radiator Springs gang doesn't play enough of a role in Cars 3.
Bottom Photo: Lightning and Cruz learn unexpected lessons from each other.
Photo Credits: Disney-Pixar Animation
Q: Does Cars 3 pass the Bechdel-Wallace test?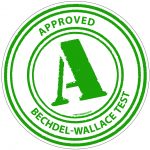 Briefly. Decorated racer Louise Nash (Margo Martindale) and Cruz bond about the veteran's glory days.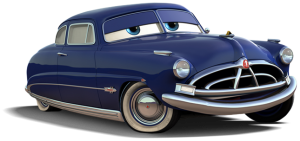 By Managing Editor Brigid K. Presecky
Paul Newman's Doc Hudson is dearly missed in Pixar's latest installment of the underrated Cars franchise. With Lightning McQueen now filling the role as mentor, a visit to this imaginative racing world is a treat that will entertain young moviegoers seeking relief from the summer heat.
Sure, the lovable residents of Radiator Springs like Miss Sally and Mater are as missed as much as the aforementioned Hudson, but Kiel Murry and Pixar's team of writers make McQueen's new adventures enjoyable all on their own. (BKP: 4/5)