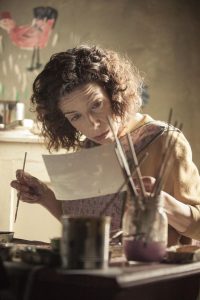 In this understated BioPic, director Aisling Walsh and screenwriter Sherry White explore the dark circumstances that served as the starting point for the paintings of Maud Lewis. Though not well-known [yet] in the USA, Lewis –who lived her entire life in Nova Scotia — is one of Canada's most beloved regional artists. (EML: 3.5/5)
Review by FF2 Associate Eliana M. Levenson
There has always been something off about "Maud" (Sally Hawkins). Nearly crippled by arthritis, she is seen as a burden to her family, unable to take care of herself. Now living with her "Aunt Ida" (Gabrielle Rose), Maud seems to live in a somewhat ignorant bliss of the way she is viewed by her loved ones. However, when her brother "Charles" (Zachary Bennett) comes by to announce that he is selling their childhood home, Maud becomes incensed and begs Charles to allow her to keep the house for herself, which Charles adamantly refuses.
Determined to prove she can make it on her own, Maud takes it upon herself to apply to a cleaning lady position posted at the local grocery store by an angry widower, "Emmett" (Ethan Hawke). At first, Emmett is unimpressed by Maud's appearance and refuses to hire her. However, after some outside pressure, Emmett decides to give Maud a chance. When he comes to pick up Maud to bring her back to his home, Aunt Ida is quick to give Maud an ultimatum: If she leaves now, she will be unable to return. Maud leaves anyway.
Back at Emmett's, Maud quickly learns that her new employer is an ill-tempered man who takes to verbally and physically abusing her regularly. On her first day, Maud is confused by her duties, which leads Emmett to kick her out of the house with nowhere to go. However, Maud is determined to prove herself and make the situation work. She even agrees to go along with Emmett's plan to have her sleep in his bed with him.
After an altercation with Emmett, Maud begins to paint lively nature scenes on the walls of the house. When Emmett asks her why she's painting on the walls, Maud explains that she was told to make the place beautiful and that's what she's doing. Emmett doesn't object, though he does give her some parameters.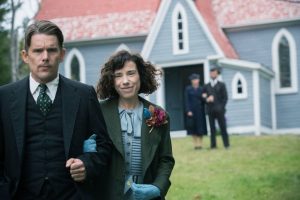 One day, a woman named "Sandra" (Kari Matchett) comes by the house to settle a debt with Emmett. Though Emmett isn't home, Sandra discovers Maud and more importantly, Maud's paintings, and her interest is peaked. Following the encounter, Maud offers to help keep the books for Emmett's fish delivery business in order to ensure that issues like this don't arise in the future. After she convinces him that he is still the one in charge, Emmett allows Maud to take a more active role in the business.

Then Emmett and Maud go to Sandra's to deliver the missing fish, and Sandra asks Maud if she can purchase one of Maud's painted cards. Maud is shy at first and Emmett seems disapproving of Maud bringing in her own income, however, Sandra is insistent and Maud and Emmett finally agree.
Maud's burgeoning success as a folk artist shifts her relationship with both Emmett and her family members, who now see value in her that they hadn't seen before.
Where Maudie succeeds most is in Hawkins' acting. Her quiet, yet strong portrayal of Maud Lewis is a performance that should be applauded. In a film where the protagonist could rely on likeability based on sympathy, Hawkins is able to create a character who feels independent and self-assured despite her circumstances. Without Hawkins' masterful presentation of Maud, the film could easily have fallen into the typical trap of inspirational BioPics, feeling overly sentimental rather than genuine.
Overall, Maudie is an enjoyable, sleepy little film that gives the audience the chance to learn about a celebrated folk artist. Walsh uses her subject to portray the fact that hardships can sometimes lead to great achievement, particularly when those faced with struggles refuse to allow themselves to be victimized. Walsh's style coupled with Hawkins' performance creates a feeling of pride in Maud rather than sympathy for her circumstances. In Maud's success, the audience finds pure joy which echo Maud's own feelings. Her success comes not in a sense of vindication (proving everyone wrong) but in the expression of her own creativity.
© Eliana M. Levenson (6/19/17) FF2 Media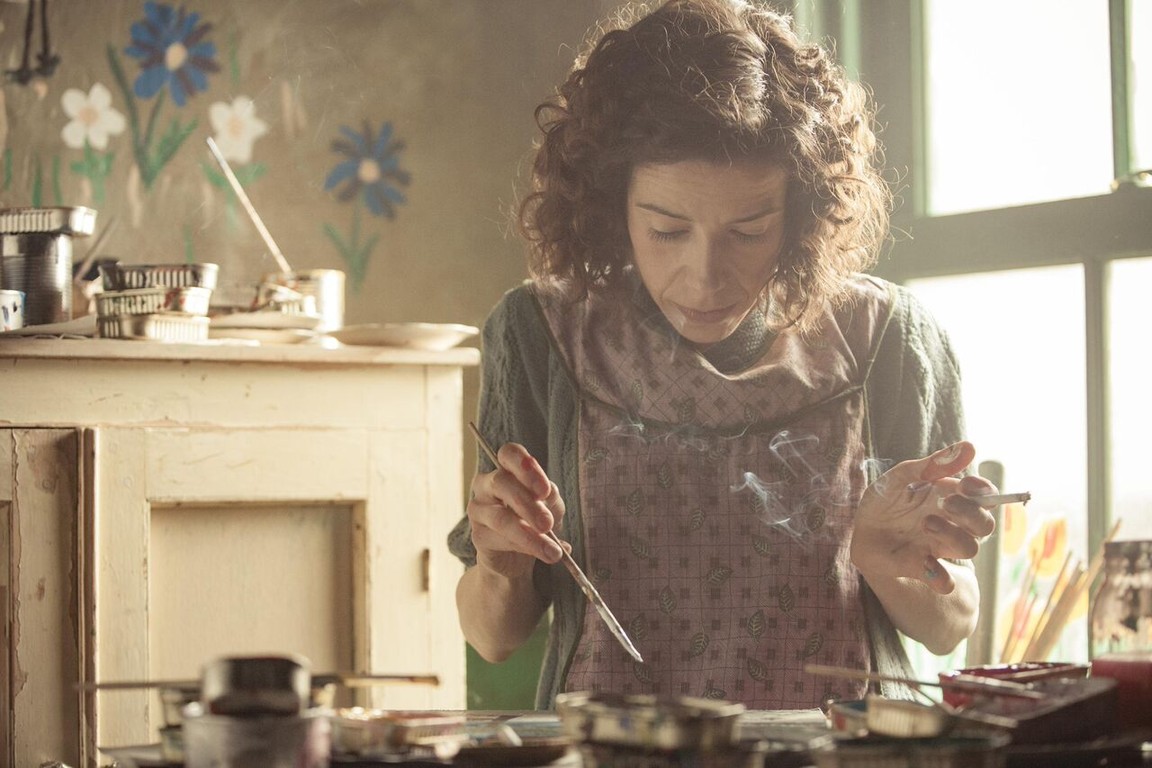 Top Photo: "Maud" (Sally Hawkins) paints cards, despite her near crippling arthritis.
Middle Photo: "Maud" (Sally Hawkins) and "Emmett" (Ethan Hawke) leave the courthouse.
Bottom Photo: "Maud" (Sally Hawkins) sits in the front room, which has become her workshop, following the success of her paintings.
Photo Credits: Greg Locke
Q: Does Maudie pass the Bechdel-Wallace Test?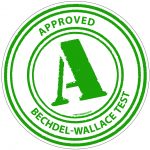 Yup!
Both of Maud's relationship's with women — first with Aunt Ida and then with Sandra — involve discussions about Maud's future.
When Maud meets Sandra, who becomes the first person to buy her work, they have an exchange about Maud's art and Sandra's outfit.
SaveSave