Looking for a night of fun, friends, and pandemonium? Then Rough Night is an absolute must-see. Written by Lucia Aniello and Paul W. Downs, and directed by Lucia Aniello, this is the story of what happens when you mix five best friends, drugs, and jealousy into a bachelorette party, which goes horribly, horribly wrong in this comedy-thriller. Unequivocally hilarious, Rough Night is the girls-and-guys-night-out film to see. (LMB: 4/5)
Review by FF2 Associate Lindsy M. Bissonnette
"Jess" (Scarlett Johansson) is a career-driven political science major who is running for public office. Unfortunately, her ratings are plummeting because the general public finds her distant and "not fun." Her fiancé "Peter" (Paul W. Downs), an empathetic and loving partner, is incredibly supportive of Jess' dreams. He stays up when she has to work late, and even brings her favorite take-away home for her. Together, they make a great team, and they cannot wait to get married.
Cue "Alice" (Jillian Bell), Jess' best friend from college. Alice has planned a bachelorette weekend in Miami to remember. She's the is the clingy sweetheart of the clique.  The rest of the group includes "Blair" (Zoë Kravitz) a recent divorcée New York elite, and "Frankie" (Ilana Glazer) a full time activist who comes prepared with a half a pound of weed and a sarcastic-optimistic attitude. The only missing piece is Jess' friend from Australia, "Pippa" (Kate McKinnon), a hippie go-with-the-flow but an outsider to the group, who is trying to make a good first impression.  Alice is immediately jealous of Jess and Pippa's relationship, and spends the majority of her time trying to separate the two and prove that she is Jess' best BFF.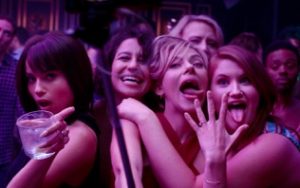 While at dinner, Frankie scores some cocaine and the girls decide to all snort it together in celebration of Jess getting married. Then Alice, Blair, Frankie, and Pippa order Jess a stripper as a special surprise, and things spiral out of control from there, but you will have to go see the film for yourself to find out what happens.
Rough Night written by Lucia Aniello and Paul W. Downs, and directed by Lucia Aniello, is a great film. It crushes societal norms of what a bachelorette versus a bachelor party are supposed to entail, female sexuality, and the importance of friendship. The performances are fantastic, and most importantly, the pace of the film is perfect. In films like these the pace is incredibly important. It is easy to drown in lengthy exposition, or tired jokes and predictable plot, but Rough Night keeps you guessing, and keeps you laughing the entire time.
That being said, it does have its rough patches. Some of the dialogue is a little clunky and since the flow of the film is one of its strongest aspects, these few moments really stick out. But they are few and far between, and the rest of the dialogue is so brilliantly hilarious that you will soon forget those few moments. Rough Night is a must see and will leave you and your friends falling out of your chairs laughing.
© Lindsy M. Bissonnette (6/19/17) FF2 Media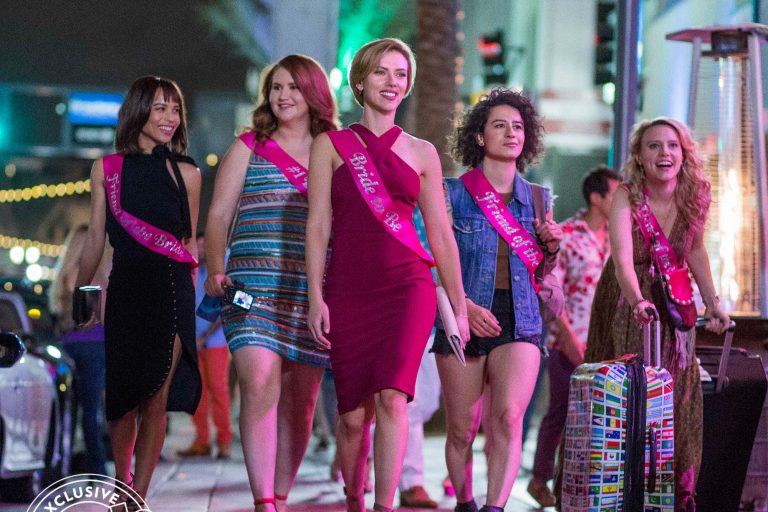 Top Photo: Pippa and Alice eating some pizza.
Middle Photo: Blair, Frankie, Jess, and Alice at a club, with Pippa in the background trying to fit in.
Bottom Photo: The girls celebrating Jess' bachelorette party in Miami.
Photo Credits: Macall B. Polay and Myles Aronowitz
Q: Does Rough Night pass the Bechdel-Wallace Test?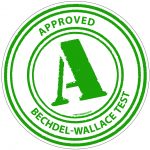 Absolutely!
I would say 90% of the film is scenes between women talking about not men. Blair and Frankie talk about their past relationship, Jess and Alice talk about their days in college and their lives now. Everyone empathizes with Alice because her mother is ill. The list goes on and on.