Top Photo: Former dictator General Ríos Montt with his defense attorneys at his genocide trial.
Middle Photo: Social anthropologist, journalist and author Irma Alicia Velásquez Nimatuj credits her family and her private education for her opportunities in life as a Mayan.
Bottom Photo: Guatemalans celebrate the arrests of the president and vice-president, now awaiting trial.
Photo Credits: Daniel Hernandez Salazar, Melle van Essen, Saul Martinez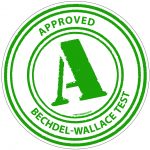 Q: Does 500 Years pass the Bechdel-Wallace test?
Yes. Many Mayan women discuss their plight and their background, the most notable of whom is Nimatuj.