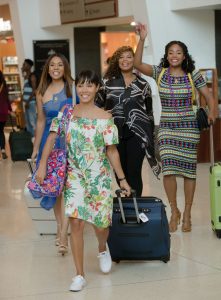 Written by Erica Rivinoja, Tracy Oliver, and Kenya Barris, and directed by Malcolm D. Lee, Girls Trip is the story of four best friends reuniting in New Orleans for a weekend of well-deserved fun. Unfortunately, they're all in for more than they bargained for when old friends, and new enemies, appear. Girls Trip hits home while exploring the struggles of getting older, but will have you screaming with laughter the entire time. (LMB: 4/5)
Review by FF2 Associate Lindsy M. Bissonnette
"Ryan Pierce" (Regina Hall) has the perfect life: a loving and wonderful husband, "Stewart Pierce" (Mike Colter), and a fantastic career as an award winning author and TV personality. She has the rest of the world wondering how she can do it all. However, when she is off camera, a different side of her is revealed. Early on in the film we realize her life of loneliness and exhaustion are mainly due to her unhealthy and emotionally abusive marriage.
Stewart has brainwashed Ryan that she needs him in order to be successful; that her fans are buying into them as a package, and will never accept her on her own. The stress of her job coupled with the negativity in her marriage have her running on empty. But when Ryan is asked to be the keynote speaker at the annual Essence Festival in New Orleans, she agrees and decides to make this mini vacation a reconnection opportunity for her and her three best friends.
Cue the Flossy posse, the name the fierce foursome gave themselves in college: "Sasha Franklin," (Queen Latifah) a prominent journalist who has fallen on hard times and now runs a gossip blog; "Lisa Cooper" (Jada Pinkett Smith) a party-girl turned divorcee mom; and "Dina" (Tiffany Haddish) the ever-wild child who still acts like she's 21. Despite the riff between Ryan and Sasha that happened years ago, all four girls are excited to be reunited for a weekend of partying and fun.
Things take a complicated turn when the Stewart's mistress is also present at Essence Festival, and Sasha, Lisa, and Dina come to Ryan's rescue in an effort to protect her from public humiliation. You'll have to go see the film to find out what exactly happens and if the Flossy Posse is able to stick together!
Girls Trip hits home on the nerve-wracking process of getting older and the struggle to find happiness. From career-driven women, to family-drive women, to the party girl, this film has it all, and does not disappoint with not one comedic relief, but three. This film is a story of friendship and sisterhood, with the beautiful reminder to never doubt your self-worth with quotes like "[my friends] give me permission to be who I am" which will have you reaching for your phone to call up your best friend. Girls Trip is a celebration of good fun, good friends, and the importance of staying connected.
© Lindsy M. Bissonnette FF2 Media (7/21/17)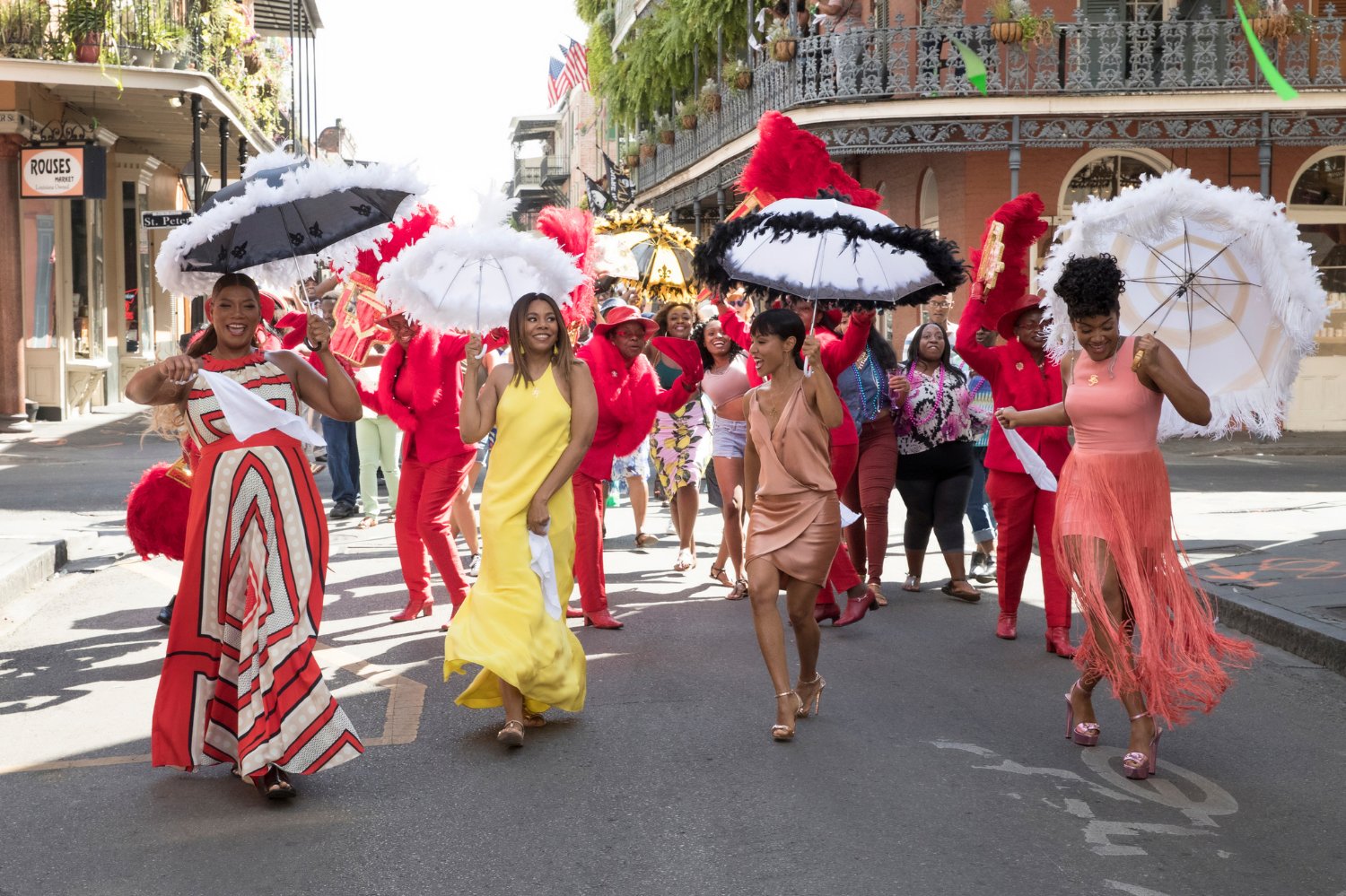 Top Photo: The girls get off the airplane and head to their weekend of fun.
Middle Photo: Sasha and Ryan during a night of surprises.
Bottom Photo: All four girls enjoy their time in New Orleans.
Brigid's 2 Cents Photo: Lisa ziplines across Bourbon Street
Photo Credits: Michele K. Short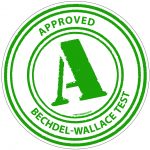 Q: Does Girls Trip pass the Bechdel-Wallace Test?
Yes.
There are tons of scenes of women talking. Lisa has conversations with her mother about the trip, Ryan has conversations with her agent about her career, and the girls all have countless conversations about their lives, their memories, and their futures.

With 89% fresh on Rotten Tomatoes and all-around praise for Kenya Barris and Tracy Oliver's Girls Trip, I expected to laugh, clap and cheer for another crack in the glass ceiling of female-led comedies. But much like the megahit Bridesmaids, I left the theater feeling disappointed, lacking a connection to the humor, plot or characters.
Instead of focusing on the struggle of maintaining friendships, the film succumbs to the lowest common denominator that average moviegoers find so incredibly hilarious – bodily fluids. This time it's on a zipline across Bourbon Street instead of a sink of a bridal store. Why put effort into the dialogue when there could be a drawn-out acid trip? My opinion may be in the minority, but can't comedy better, smarter than that? (BKP: 2.5/5)