Director Catherine Bainbridge's Rumble is a dynamic music history lesson, giving much-needed credit to Native American traditional music for its influences on the rock and jazz that make up American culture today. It also draws much needed attention to the vicious oppression that has shaped how Native American music developed, and has kept its contributions out of the spotlight. (GPG: 4/5)
Review by FF2 Contributor Giorgi Plys-Garzotto
"Be proud you're an indian, but be careful who you tell," was a motto among Native American musicians trying to get popular, described by one of the interview subjects in Rumble. "[Becoming a star] just doesn't happen for people like us," he continues, repeating what he was repeatedly told as a child when he dreamed of making a career out of his music. Despite the fact that Native American musicians have been uncelebrated, though, they have absolutely been influential in musical development—and some have become famous, though without their roots being widely known (presumably having been careful who they told).
"Rumble," a song almost everyone will recognize but few, including myself, know by name, is the only instrumental song that has been banned due to its potential to incite youth violence. Link Wray, a musician with Native American ancestry, wrote the song (or so the story goes) while improvising music to cover up the fact that he didn't know to play "The Stroll," another popular '50s song. The strident chord progression and use of distortion paved the way for punk—Iggy Pop and band members from the Ramones describe hearing it for the first time and being in awe.
From that jumping-off point, we get to learn about the highlights of Native American contributions to rock: Charlie Patton, a "pre-blues" musician who played guitar in a percussive manner because he had learned to play from people who weren't allowed to own drums, and Mildred Bailey, a jazz singer who got famous at speakeasy gigs because her band members, all people of color, weren't allowed to play more high profile venues. The most notable profile is that of Jimi Hendrix, whose distinctive guitar style, as well as his fashion, is extremely tied to his Native American roots—and finally the end of the film gives memoriam to Randy Castillo, one of the most influential heavy metal drummers of the '80s.
Rumble covers Native American influence on musical genres and eras as far back as slave spirituals, through Woodstock, Guns N Roses, and even up to the Black Eyed Peas. As a viewer, the throughline is clear; you can hear among your favorite Bob Dylan songs the rhythm in the traditional song that begins the film, and you leave with a much expanded appreciation for American musical tradition—as well as a greater awareness for the violence that formed that tradition.
© Giorgi Plys-Garzotto (7/27/17) FF2 Media
Top Photo: Link Wray.
Middle Photo: Buffy Sainte-Marie.
Bottom Photo: Robbie Robertson.
Photo Credit: Rezolution Pictures
Q: Does Rumble pass the Bechdel test?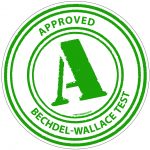 Yes!
While a documentary typically doesn't pass the Bechdel test due to the format of the genre, there are several all-women vocal groups featured in the film that are shown singing and chatting together.
SaveSave