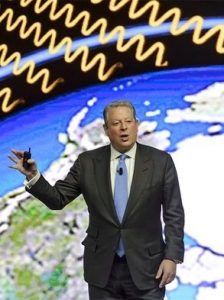 Full Title = An Inconvenient Sequel: Truth to Power
An Inconvenient Sequel: Truth to Power, directed by Bonni Cohen and Jon Shenk, picks up where the 2006 Academy Award-winning documentary, An Inconvenient Truth, leaves off. The powerful sequel follows longtime climate activist, Al Gore, as he continues his mission to educate the world about climate change, while focusing on efforts to unite humanity through the Paris Climate Agreement of 2015. (EBT: 4.5/5)
Review by FF2 Contributor Elyse B. Thaler
 The majority of An Inconvenient Sequel: Truth to Power centers around The Paris Climate Agreement as Al Gore works tirelessly to convince all countries to band together for positive change, especially those in the developing world. In particular, India is reluctant to dedicate their precious resources to renewable energy. Being a poor nation with so much of its population still not having access to energy on a day-to-day basis, their priority is to provide energy first, a luxury that first-world countries have had for quite some time. Without a monetarily efficient way to provide renewable energy to its population, India cannot agree to the terms of the Paris Climate Agreement.
This opposition is what drives Al Gore to travel the world, presenting his slideshow to one group at a time, explaining what global warming is, what it is doing to the Earth, and how we can stop it. Gore's Oscar-award winning documentary, An Inconvenient Truth (2006), puts his slideshow presentation on film so that he can reach a larger audience. Though the slideshow is referenced in his latest endeavor, the sequel spends more time allowing the audience to watch lectures where Gore is empowering activist groups to spread the urgent message of global warming and inspire others to make positive change.
There are moments within the documentary that leave the viewer feeling defeated, especially if you are watching it after having also seen the original film. One such moment is when Al Gore is speaking to a group about the most controversial segment of An Inconvenient Truth, where a computer animated sequence portrays the effects of rising sea levels and the potential for the World Trade Center Memorial to flood. In 2006, people were outraged over this image, citing it as a preposterous claim. Gore revisits this idea in the sequel by showing images of the damage the 2012 storm Hurricane Sandy had on New York City, including video footage of water rushing into the very same 9/11 Memorial Center that many believed could never be flooded. Points such as this one bring out feelings of helplessness. Has humanity gone too far in their addiction to environmentally dangerous fossil fuels? Are we at the point of no return?
However, between these moments of despair, there are also moments that bring out hope. In one scene, Al Gore travels to Georgetown, Texas, to speak to the city's mayor, Dale Ross. Ross, a larger than life Texan and Republican, is leading his city to become the first in Texas to work off of one hundred percent renewable energy. Ross is in stark contrast to other Republican politicians shown throughout the film as they dismiss the idea that climate change is real and happening.
While An Inconvenient Sequel: Truth to Power should have ended on an uplifting note, with India finally agreeing to join the Paris Climate Agreement after months of Al Gore pleading and negotiating, unfortunately, with the United State's regime change of our own 2016 election, the film ends with disappointment. Thus far, with Donald Trump as president, the US has taken steps backwards on the climate front. In the past few months alone, President Trump announced that the US will pull out of the Paris Climate Agreement, signaling to the world that our doors are closed on this issue. Though the clips of Trump at the end of the documentary almost feel like a punch in the gut after the rollercoaster of events the film takes the audience on, it does help amplify the urgency needed in order to fix the climate problem that humanity has created.
Therefore, An Inconvenient Sequel: Truth to Power delivers a clear message to its viewers that the clock is ticking on global warming and the fight to save our planet. Though it is unlikely that many fervent climate change deniers will knowingly step into theaters to see this film, it still has the ability to empower those who are already believers to go from sitting idly by to taking action. Directors, Cohen and Shenk, along with Al Gore, provide a strong argument that, while not always pleasant to watch, is imperative that you do.
©Elyse Bunt Thaler  (08/01/17) FF2 Media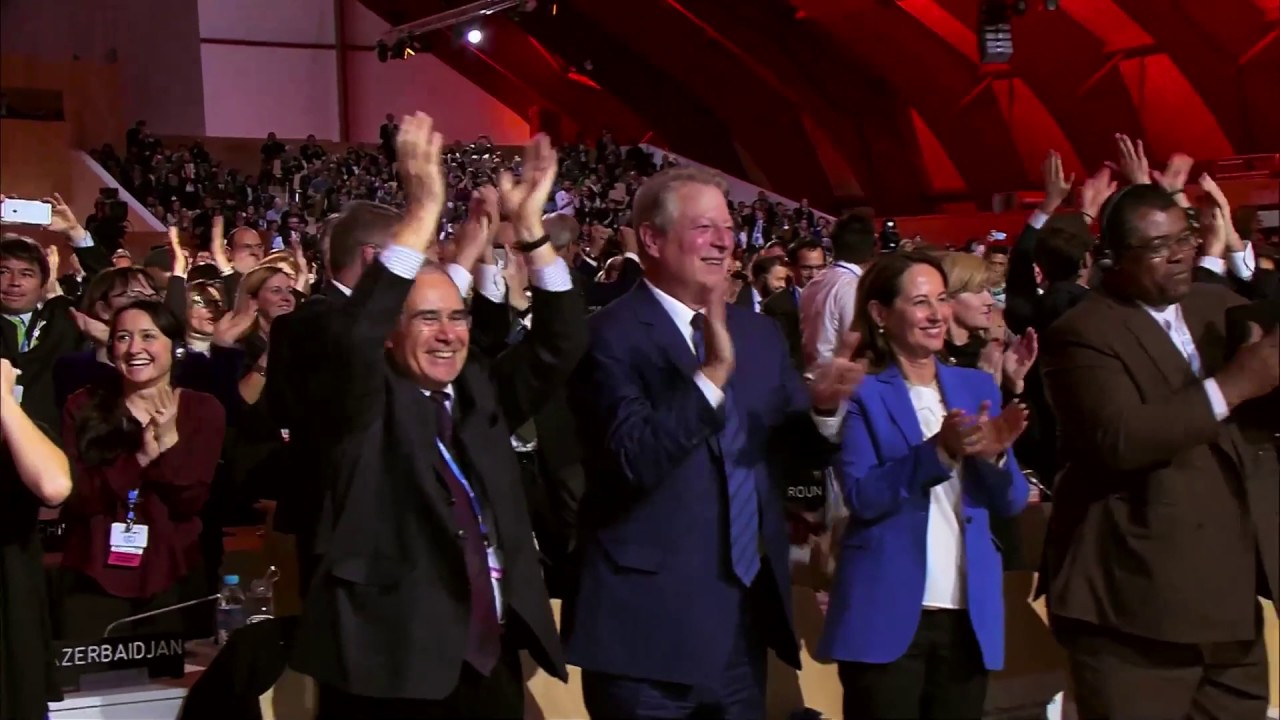 Top Photo: Al Gore explaining how global warming works.
Middle Photo: The aftermath of a storm in the Philippines.
Bottom Photo: Al Gore the moment India joined the Paris Climate Agreement.
Photo Credits: Jon Shenk
Q: Does An Inconvenient Sequel: Truth to Power pass the Bechdel-Wallace Test?
No.
Almost every scene includes Al Gore speaking to either a group of people or a specific person. At no point do two women have a conversation within the documentary.