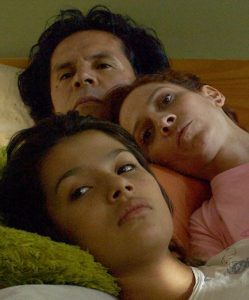 Writer-director Lina Rodriguez follows the life of a single family living in Colombia's capital city in This Time Tomorrow (Manana a esta hora). Her straightforward direction and simplistic storytelling create a moving look at the minutiae of everyday life, but makes for an ultimately slow moving-going experience. (BKP: 4/5)
Review by Managing Editor Brigid K. Presecky
Rodriguez depicts the small victories and immeasurable tragedies of a Colombian family, "Francisco" (Francisco Zaldua), "Lena" (Maruia Shelton) and teenage "Adelaida," played masterfully by young Laura Osma. The small family is not without its flaws – there are occasional fights and long discussions between the three main characters that indicate Adelaida's typical teenage qualities.
All of the small details that make up family life are slowly developed as viewers observe conversations, meals and chores that make a house a home. Just when you think Adelaida and her parents live a pretty typical life, everything they hold dear comes grinding to a screeching halt. When father and daughter must face life without the glue that previously held them together, the small moments of their daily lives shift in tone from routine to a dizzying new world with a glaring hole at its center. The jarring transition from living life one way to suddenly having to carry on with a completely unexpected burden to bear is depicted in a sincere and refreshingly honest way. The obvious missing pieces that follow their loss make those earlier details even more important – the person and the "normal" that they took for granted has been turned completely upside down.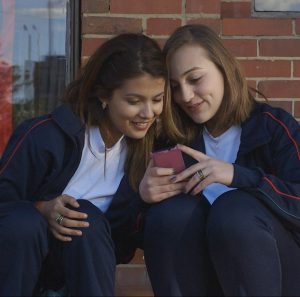 Painting a picture using small brush strokes is what makes This Time Tomorrow memorable. Though some audiences might struggle with its slow pace and long silences, the appeal will depend on a viewer's appreciation for life's smaller, more monotonous moments. Whether those should be part of a narrative film arc is debatable, but Rodriguez pulls it off beautifully in depicting Francisco and Adelaida's journey.
Despite its disjointed narrative, the subtle and accurate portrayal of everyday familial life will resonate with viewers. Both parents and young adults can relate to the tug of war of holding on and letting go, something Rodriguez taps into with ease. Tragedy, too, will remind viewers of the pain we all experience in our lives at one point or another – the unexpected kind that cuts deeper and takes longer to heal. While so many feature films show a broad, typical approach to the struggles of family life and the heartbreak of loss, This Time Tomorrow hones in on the details – the small silences, the adjustments, the recognition of moments and memories taken for granted. Its gut wrenching acknowledgement of this pain makes up for its slow, uneven pace.
This small, independent film reassures audiences that what we have in common far outweighs the things that separate us. Watching a movie as a family, spending the day in the park, coming together when that's all there is left to do. These experiences are not Colombian or American, but rather human. A message that is most welcome.
© Brigid K. Presecky (8/2/17) FF2 Media
Top Photo: "Francisco" (Francisco Zaldua), "Lena" (Maruia Shelton) and teenage "Adelaida" (Laura Osma)
Middle Photo: Teenage "Adelaida" (Laura Osma) and her friend  
Bottom Photo: Lena, Adelaida and Francisco together as a family
Photo Credits: Courtesy of Rayon Vert
Q: Does This Time Tomorrow pass the Bechdel-Wallace Test?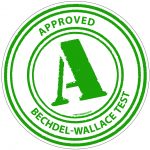 Yes!
Writer-director Lina Rodriguez follows the life of teenage "Adelaida" (Laura Osma) and her relationship with mother "Lena" (Maruia Shelton). She accurately depicts the relationship between the two = the common love/hate moments of adolescence.