When one woman becomes determined to prove that the concept of marriage is a sham, she sets out on a journey to Florida to find subjects for her upcoming documentary. I Do…Until I Don't (previously titled What's The Point) written and directed by Lake Bell, explores matrimony, happiness, envy, and insecurity. Hilarious and sweet, I Do…Until I Don't is a great end of summer comedy.  (LMB: 3.5/5)
Review by FF2 Associate Lindsy M. Bissonnette
British documentary filmmaker "Vivian" (Dolly Wells) is determined to prove that matrimony is just a façade after a painful ending to her own marriage. Her thesis, marriage is a seven-year contract that should have an option for renewal. Her thesis is put to the test when she travels to Florida, the state with the highest divorce rate. While giving a presentation on her plans for her documentary, she meets "Alice" (Lake Bell) who is one of her biggest fans. Unfortunately Alice and her husband "Noah" (Ed Helms) aren't the test subjects Vivian's looking for, and ignores Alice in an attempt to find marriages that are on the brink of breaking.
Despite Noah's best efforts to protect and take care of Alice, her insecurities color their marriage. From her self-consciousness about her body, to her insecurity with sexuality, her anxieties have become a problem as they continue to struggle to get pregnant. Alice, desperate to impress Vivian, begs her to let her and Noah be a part of their documentary and agrees to forfeit any compensation, despite her and her husband's near-bankruptcy.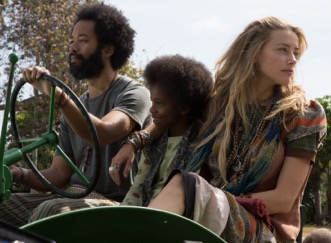 Meanwhile, we meet another couple: "Cybil" (Mary Steenburgen) and "Harvey" (Paul Reiser), who are dealing with their own set of issues. Cybil is a real estate agent on her second marriage, and has an estranged daughter "Milly" (Hannah Friedman) from her first marriage. She and Harvey have been married for quite some time, but things have started to fizzle between them, and they've begun bickering constantly. Harvey, in the midst of a mid-life crisis, has bought himself a motorcycle, and in response, Cybil signs them up to be a part of Vivian's documentary with a promise of divorce by the end of her shoot.
The three couples begin their interviews with Vivian and each person, begin to realize  they don't have everything they wanted from life, and begin to wonder if the other person is to blame. Each couple begins to question the choices that they've made and realizethat their actions have  a direct impact on their significant other… for better or for worse.
Throughout the film we see a lot of insecurity. Alice is insecure with her way of life. Noah is afraid to do anything but work in his father's shop. I Do…Until I Don't explores the many emotions of being in a relationship, and the pieces of ourselves we give up in order to be a part of a pair.
Lake Bell's clever writing weaves around the three couples and shows us their differences but also their similarities, in that sometimes it's not about finding the perfect person, but about finding a person who sees you perfectly. Though Bell's character is the weakest of the bunch (often a problem with self-directing), the film is still worth the watch. Mary Steenburgen and Paul Reiser steal the show with their quick and snappy banter and fantastic and realistic portrayal of man and wife. And Wyatt Cenac's portrayal of a free-spirited closeted-monogamist is one you won't want to miss.
© Lindsy M. Bissonnette FF2 Media (9/1/17)
Top Photo: Noah and Alice in one of their recording sessions with Vivian.
Middle Photo: Zander, Zenith, and Fanny go for a ride.
Bottom Photo: Harvey shows Cybil his new motorcycle during dinner.
Photo Credits: Jack L. Zeman
Q: Does I Do…Until I Don't pass the Bechdel-Wallace Test?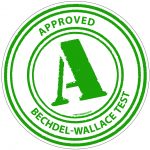 Yes!
Though the film is centered around women married to men, there are many scenes between Alice and Vivian, Alice and Fanny, and Cybil and Milly where they discuss love, sisterhood, motherhood, their futures, and their pasts.