Director Julia Solomonoft's latest feature Nobody's Watching tells a story of isolation and struggle as a young actor from Argentina tries to make it in America without a visa. While the plotting is a bit loose, it is still affecting, and the film makes use of New York scenery without being obnoxious, which is hard to do. (GPG: 3.5/5)
Review by FF2 Contributor Giorgi Plys-Garzotto
Nobody's Watching has the kind of melancholy to it that you can only get from living in New York City, and anyone who has lived in NYC will probably find plenty of ennui-inducing recollections being triggered from the different New York scenery. This melancholy is magnified for "Nico" (Gilluermo Pfening), however, due to his isolation not just from the city but the country in which he finds himself. As an immigrant without a visa, he can't get work aside from minimum-wage jobs to support himself while he auditions, and we see Americans everywhere he goes treating him with contempt.
Back in Argentina, Nico is famous for starring in a soap opera, where his character is currently in a coma to account for him not being on the show anymore. Nico is getting auditions in New York, but he isn't finding anything like his success back home in Argentina. He finds work as a nanny for the son of a friend from home, which he finds humiliating until he finds himself bonding with "Theo" (Asia Pfening) more strongly than Theo's own father has done. Through his relationship to Theo, Nico also meets a group of Spanish-speaking nannies at the local park, who recognize him from his soap opera and make him feel more at home in America.
Despite all this, though, Nico is continually tempted to give up and move back to Argentina. A friend and an ex-lover, both connected to his soap opera back home, come through New York to tempt Nico from his path. Nico is further tested as he becomes more beaten down by the city and his friends begin to be frustrated at his refusal to compromise and settle down at a real job—and on top of that, his only real lead in a year towards getting a part in a movie falls through.
In this period of utmost despair, Nico must marshal the inner strength that anyone who has been in New York long has become familiar with—that is, anyone in New York who is still alive. Whether he stays or goes I will keep to myself, but I will say that Nobody's Watching is a compelling and relatable to story to anyone who has been young in New York—or anywhere, for that matter.
© Giorgi Plys-Garzotto (9/11/17) FF2 Media
Photo Credit: Aleph Motion Pictures
Top Photo: Nico in Times Square.
Middle Photo: Nico in Brooklyn.
Bottom Photo: Nico's fellow nannies.
Q: Does Nobody's Watching pass the Bechdel-Wallace test?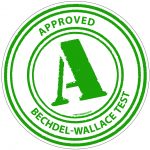 Yes! Nico's roommate "Claire," a lesbian, brings home a girlfriend, and Nico's nanny friends often talk about the issues that come with their jobs without him being part of the conversation.