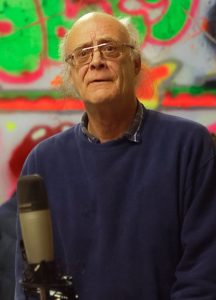 At the only primary-age boarding school in Ireland, two senior teachers with a passion for their job encourage their students to be independent, social, and thoughtful individuals through humor and unconventional educational methods. Co-directors Neasa Ní Chianáin and David Rane capture the true essence of school life in this joyful and humorous documentary. (RMM: 4/5)
Review by FF2 Intern Roza M. Melkumyan
Amanda and John Leydon are senior teachers at Headfort School, the only primary age boarding school in Ireland. In the spirit of English class, Amanda encourages students to engage with texts through theatre. Meanwhile, John not only teaches classes in Math and Latin, but also leads rock band practice. The couple, who have been teaching students ages 7-13 for 40 years, have grown to love the children they spend their time with, and feel teaching to be their calling in life. However, having taught at Headfort for so long, these two passionate, and unconventional, teachers enjoy their last year at the school as they prepare for retirement.
Though many students are featured in this documentary, the team focuses on three students in particular who each have a specific obstacle to overcome during their final year at Headfort. Ted is dyslexic, but has an eagerness to learn and overcome his disability. He has been cast as the Ghost in Amanda's production of Hamlet, a role he takes very seriously. Florie, a girl from London, is new to Headfort. John worries that her previous experiences as a child model may have contributed to low self-esteem, and believes that she can build her confidence through participation in his band. Eliza, a student who always seems to know all the answers in class, hardly ever speaks.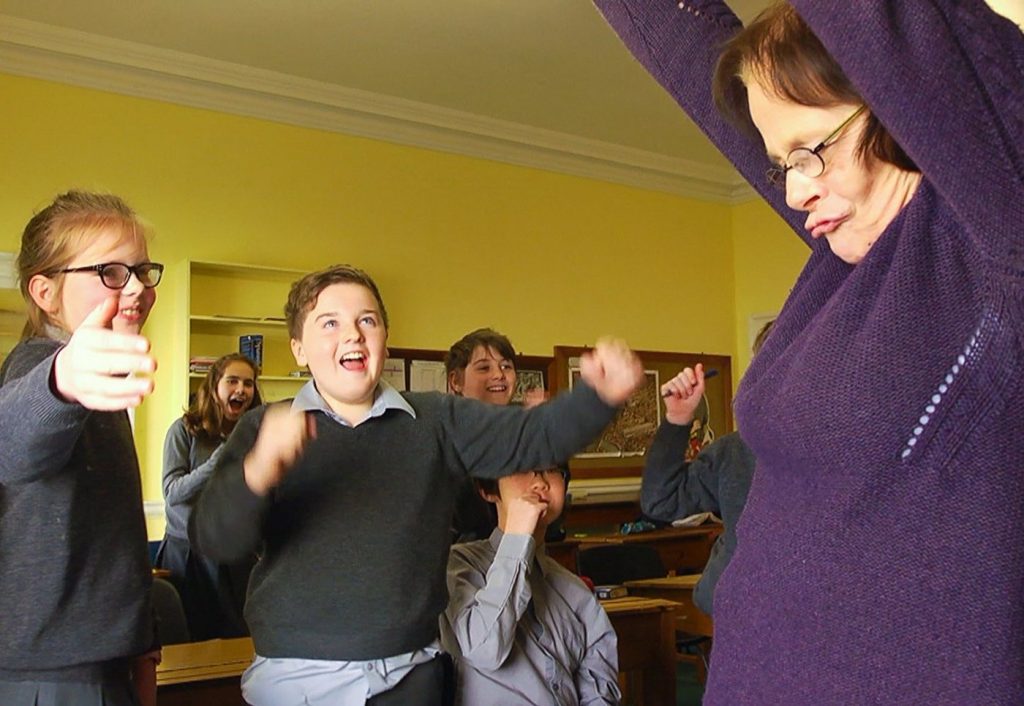 The children at Headfort are given more independence than the children at most other boarding schools. They are free to climb trees, roam around the grounds, and build forts in the woods. Small classes of 12-15 students make time for thoughtful, challenging discussions, even ones on controversial topics like same-sex marriage. The children sometimes feel homesick, and during times like these the teachers and staff are there for emotional support. Though they do not hesitate to lend a helping hand, these guardians promote independence and make it known that they will not coddle their students.
One building, brightly painted with the art of students past and present, holds a sort of playroom filled with instruments of all kinds. Here is where John holds band practices. He is trying to assemble a band for the year, and auditions eager students to be singers, drummers, guitarists, and pianists. His methods are a bit unconventional, and he is blunt and to the point, but he truly cares about his students. Meanwhile, Amanda holds Hamlet rehearsals at the school theater. Her students, including Ted, are hard at work learning their lines and preparing for the big show.
The narrative of these three students gives us a glimpse of the student body as a whole. With Amanda's play ensemble and John's band members working toward their final performances, there is a lot for these students to care about. Will Tom reach his full potential as the play's Ghost, and will Florie overcome her nerves and play drums for the band? Can Eliza conquer her shyness and stop living her life "5 yards back from everybody else?" With the help of their teachers, these bright young students can make anything happen.
Lighthearted and at times quite funny, Neasa Ní Chianáin and David Rane's documentary envelops its audience in this microcosm of school life. The absence of talking-head interviews paired with a simple, unobtrusive narrative allows for viewers to inhabit the world of these schoolchildren. The team organically captures moments of clarity, confession, and revelation as they take a step back to frame John and Amanda, backs to the camera, pondering by their window. A celebration of teachers, School Life highlights the importance of their jobs as they are tasked with shaping the young minds and hearts of today.
© Roza M. Melkumyan (9/10/17) FF2 Media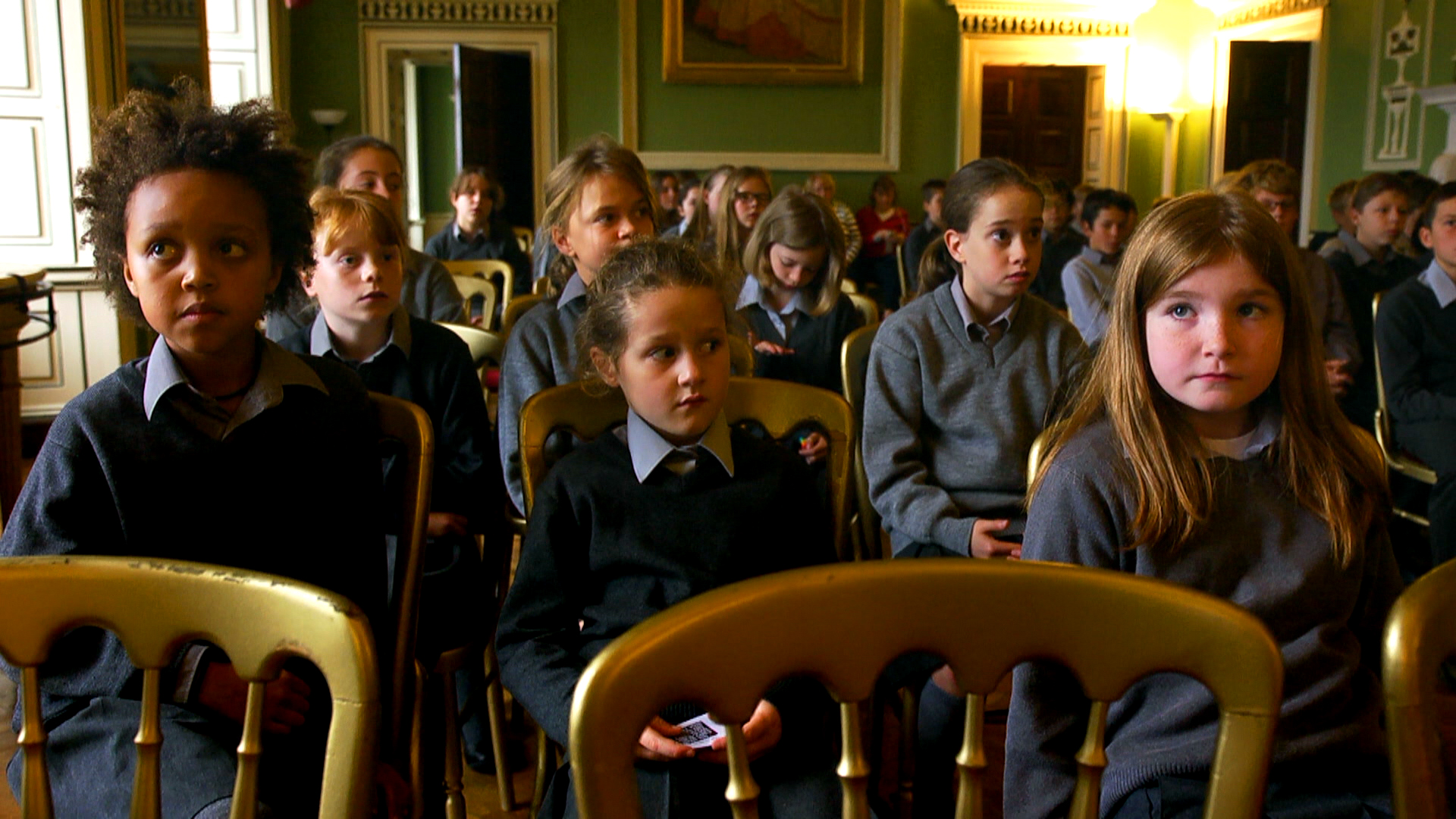 Top Photo: John holds band auditions.
Middle Photo: Amanda plays a game with her students.
Bottom Photo: The students of Headfort hear a speech from the headmaster.
Photo Credits: Magnolia Pictures
Q: Does School Life pass the Bechdel-Wallace Test?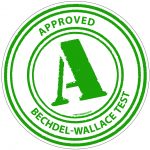 Yes!
Most conversations had among both students and teachers do not center around men at all, but rather topics of discussion like same-sex marriage and life lessons that can be learned from school and childhood.